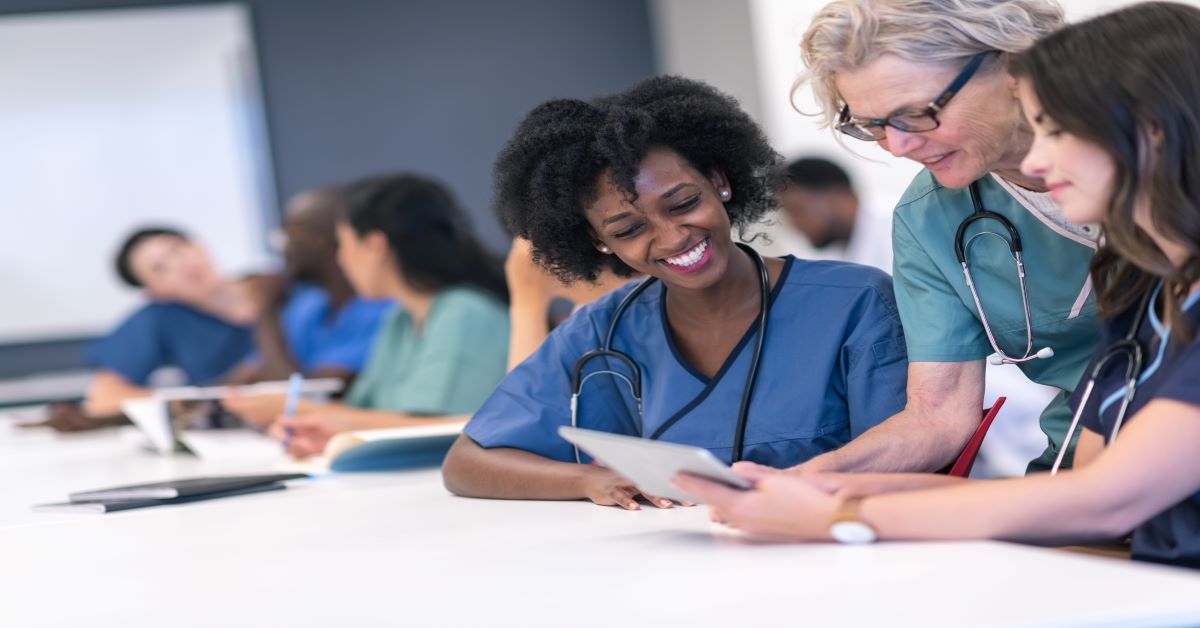 18 Sep

Caregiver Training – 6 key practices to get new nurses off to a good start
New Caregiver Training Tips & Best Practices
When you hire new employees to your home health agency, it's important they're set up for success through great training. It's especially important to get new nurses off to a good start, as they provide hands-on patient care. Caregivers play a vital role in the wellbeing of your clients, and the success of your home health agency. In this edition of our blog, we are going to discuss six key protocols to provide excellent caregiver training and get your new nurses off to a good start.
Key 1: Provide clear expectations
The first key to getting new caregivers off to a good start is to provide clear expectations regarding the agency you run and the intricacies of their job duties from the very beginning. This is as important in the hiring and screening process as it is as your move into the training period. Communicating clearly and bringing them into the agency culture you have created will go a long way towards building a strong team.
It's important for your new nurses to have clear expectations of what the company is, as well as what is expected of all company employees. It's also crucial that your new nurses know with clarity exactly what is required of them in this work, from a bird's eye view perspective and in their specific job. They should know all their responsibilities and be aware of what skills are needed. If they don't yet have a skill that will be needed, (there are many nursing skills and they might not have them all mastered), they should be given the opportunity to learn, practice, and perfect. If your employees know what is expected of them very early on, it can save them (and everyone involved) from confusion and frustration in the future. It can also save you from any unintended results of unprepared or unqualified employees compromising your agency's reputation and performance.
Key 2: Provide good shadow opportunities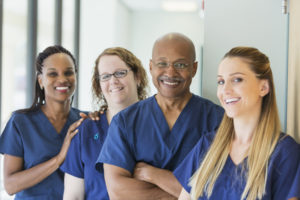 Regardless of the line of work, throwing new employees into the deep end right off the bat is unnecessary and unproductive. Be sure that your nurses have plenty of opportunities to shadow experienced nurses before being left on their own to work independently. This can be hard if you need someone to fill in shifts, but it's important that they are competent and comfortable with the job.
Give them as much time as they need, which will differ based on previous experience as a nurse and previous experience working in home health. They should have the opportunity to perform all hands-on tasks and skills with an experienced nurse there to offer guidance and help, so they can feel comfortable performing those tasks when they work on their own. This can give them the opportunity to have questions answered about various details of the job and individual tasks and responsibilities. They can also use this time to get help with charting. Having them train with one nurse consistently can help build a teaching and learning relationship, while training with more than one nurse can allow them to see different ways of doing things and help them discover different methods that can work for them.
Click here to read our blog on Tips for Charting Compliance Among Staff
Key 3: Evaluate individual strengths and weaknesses
As your new nurses and caregivers train, evaluate their individual strengths and weaknesses. Encourage them to investigate areas they are strong in, and focus in on improvement, and study within areas where they need to grow. Their mentors, including nurses they are training with, can help them evaluate where their strengths and weaknesses lie. This practice isn't to praise or shame them, but simply to identify what still needs to be learned and practiced.
Key 4: Provide hands-on opportunity
Provide your new nurses with lots of opportunities to practice and perform skills hands-on. This includes in a clinical setting with an experienced nurse, as discussed above. This can also include practicing skills in other training settings with mentors and other nurses (for example, practicing on mannequins or with each other). Repeated hands-on practice can empower your new nurses to be confident in their skills and perform them correctly when they're required to.
Key 5: Have reference material readily available
As your new nurses and caregivers train, be sure to provide them with handouts, books, or online materials they can learn with and refer to. Nurses need to know a lot of information and can't be expected to remember every single step of every procedure, or what is required for charting every possible scenario. Having written materials can help them learn initially and give them a chance to relearn or refresh information in the future.
Key 6: Multifaceted training
Be thorough in providing your nurses with what they need to know to be successful in their job. It would do no good to train them proficiently in how they will take care of clients hands-on, then have them not understand how to request their schedule, see their paychecks, or be confused about company policy. There are many facets involved in a nursing job, so be sure they can get up to speed with all of them. Train your nurses in company procedures and policies, HR matters such as getting paid and scheduling, and their clinical work – including charting and being personable with home health patients. Giving your new nurses adequate caregiver training can really get them off to a good start, as good training will provide you with excellent nurses who are more likely to stay with your agency and help it grow, in an era where caregiver shortages is a recurring problem. Each excellent nurse working for your company strengthens your home health agency, your patient care, and the community you serve.
Read our blogs on Caregiver Burnout and our whitepaper on the Four Foundations to Improved Staff Retention for more insight on maintaining and growing a powerful and effective homecare agency staff.
Alora can help with new caregiver training and stronger retention.  Alora was voted easiest to use home health software in Software Advice's Reviewer's Choice awards. When you have new caregivers on staff, an easy-to-use software makes their transition into seeing patients all the more simplistic, allowing them to focus on all of the other facets of their duties. Want to know more about the power of simple?
Learn how Alora helps agencies with caregiver training, productivity, and retention >