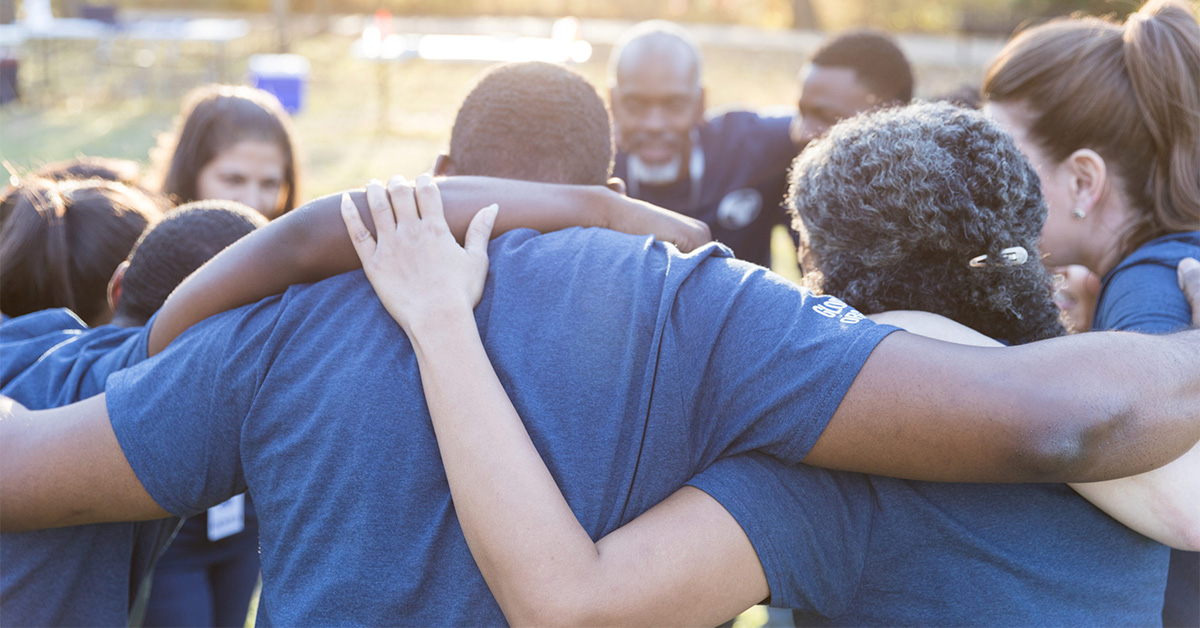 05 May

Home Health Certification Training
The key to abundant, exceptional caregiving staff
Educating potential and current staff is one of the most innovative yet historical ways to ensure a steady stream of highly qualified workers. Over one hundred years ago, hospitals formed nursing schools to ensure that they had well-educated abundant staff. Nursing homes often offer nurse aid training. Savvy, forward-thinking home health agency administrators can do the same. Your agency can provide nurse aid and other certification opportunities.
Types of certification training
There is a wide array of certifications that you can offer. While this article focuses on providing certified nurse aid training programs, many other types exist. Offer certification classes for people looking to enter the home health field and those already employed and looking to further their skills. For example, many states use the services of home health aides. Other training activities focus on specialty areas such as dementia, traumatic brain injury, cardiovascular, orthopedic, or respiratory care. There are many certifications within each of the specialty areas. Consider offering feeding program certifications, first aid, and cardiovascular resuscitation.
Advantages of certification programs
The benefits of providing your certification educational opportunities are substantial.
Providing educational programs ensures you have a constant source of potential new employees.
Your agency leaders can observe trainees throughout the program and pick and choose from the best of the students when offering job placement opportunities.
You have the assurance of knowing that your students and hires have received education from your known experts with a great understanding of home health care.
Your agency will be recognized as a leading expert in home health care.
You will forge relationships with other providers.
You will strengthen the community. You may be able to recruit students who have previously been unable to attend certification classes due to socioeconomic barriers.
Certification programs create new streams of revenue for your agency.
How does offering certification programs benefit your homecare agency?
Word of mouth will be valuable to your school and your agency. Here is an example. Suppose you're the agency that offers certification in dementia care. It is always difficult for families to select a home health agency that best meets their loved ones' needs. You can show prospective families and clients that you are experts in dementia care and even offer certifications in dementia care. Suppose you were a family member and had to choose between an agency providing services or a leading agency offering services and certification training for caregivers. Wouldn't you think the agency offering training was superior?
By offering certification training, you improve your agency on multiple fronts. Once you are the expert, your workers will deliver top-notch care. You have a steady flow of workers. You may be able to reach out to areas that are harder to staff or recruit workers from. You strengthen relationships within the healthcare community. Your agency develops a new line of income, and the never-ending challenge of ensuring you have highly competent abundant staff is relieved. It is a win-win situation for everyone. Let's take a look at what's involved.
First steps before offering certification training opportunities
Investigate your jurisdiction and the certification regarding rules.
Conduct market research to see what certifications would be most beneficial for your agency.
Consult with an attorney regarding the best business format for your agency. Some agencies elect to form a separate school from the home health agency. Speak with your attorney regarding insurance and other legal concerns.
Determine your budget.
Determine a fee schedule. Some agencies offer free or reduced training for students who agree to work with their agency in exchange for education.
Follow guidelines for providing appropriate teachers.
Identify classroom and clinical training locations.
Establish the name of your school
Each certification process is different. Certifications that lead to initial entry into the healthcare field are more involved. You may simply need to become an approved continuing education provider for some certifications. Let's explore a typical process for starting a nurse aide certification program.
Nurse aide certification program process
You must apply to your state to become an approved provider. The cost of the application of the process varies from state to state. A typical process takes several months. A representative from your jurisdiction can provide you with guidance. State agency personnel are usually accommodating as they understand the need for more healthcare workers.
Identify qualified teachers. You may use a qualified nurse on your staff or need to hire someone. The nurse will be helpful throughout the application process. You may choose to employ a nurse consultant familiar with licensing processes. Some jurisdictions require trainers to take "train the trainer "classes or have specific credentials. Typically you have one lead teacher and assistants that have lesser credentials.
Determine the curriculum. Seek guidance from the certification agency before you choose what curriculum to use. Companies that provide nurse aide certification materials, such as publishing companies, typically have qualified staff familiar with the certification requirements nationwide. They can be valuable assets when creating your program. Some companies provide websites for agencies that use their materials. They offer training manuals and videos to use in the classroom.
Establish your clinical training location. It is beneficial for a home health agency to pair up with a long-term care facility. Students receive hands-on experience in the long long-facility. The long-term care facility benefits from seeing the trainees before offering employment. You may elect to be the program's sole agency or work out a partnership. You will need to submit confirmation of the clinical site with your application.
Create policies and procedures. You can modify many of your home health agency policies to meet the requirements for the certification program. Materials provided by the government agency are typically explicit regarding requirements.
Determine how you will deliver the training. Will you offer in-person classes only, or will some coursework be available online?
Purchase all needed supplies and set up the classroom and practice laboratory. Allow ample time to obtain the beds and other equipment required. This needs to occur before you apply.
Submit your application to your governing agency. The agency representative will likely provide instructions for further modifications and clarifications. Then the written application will be approved. Once the written application is approved, a state licensing bureau representative will meet with you and examine your classroom, practice laboratory, and clinical site. One or more visits may occur. This typically happens within a week or so of the approval, so be ready.
Offer the certification training and reap the rewards
Once you receive governmental approval, you can advertise your certification program. Share the news widely. The government agency will likely do a follow-up visit shortly after your program starts.
The provider process is time-consuming but doable. The rewards are countless. The time saved searching for qualified staff, the recognition of your agency as exceptional, and the quality of care delivered to patients make the investment well worth the time and energy.
Related Topics
Read more thrive blogs on:
Four Foundations to Improved Staff Retention
Six key practices to get nurses of to a good start
How can the right home health care software help with your agency's certification training initiatives? Schedule a consultation with Alora to learn more

Alora can help agencies with new certification training, stronger caregiver retention, and establishing workplace continuity.  Alora was voted easiest to use home health software in Software Advice's Reviewer's Choice awards. When you have new caregivers on staff, an easy-to-use software makes their transition into seeing patients all the more simplistic, allowing them to focus on all of the other facets of their duties. Want to know more about the power of simple?
Learn how Alora helps agencies with caregiver training, productivity, and retention >