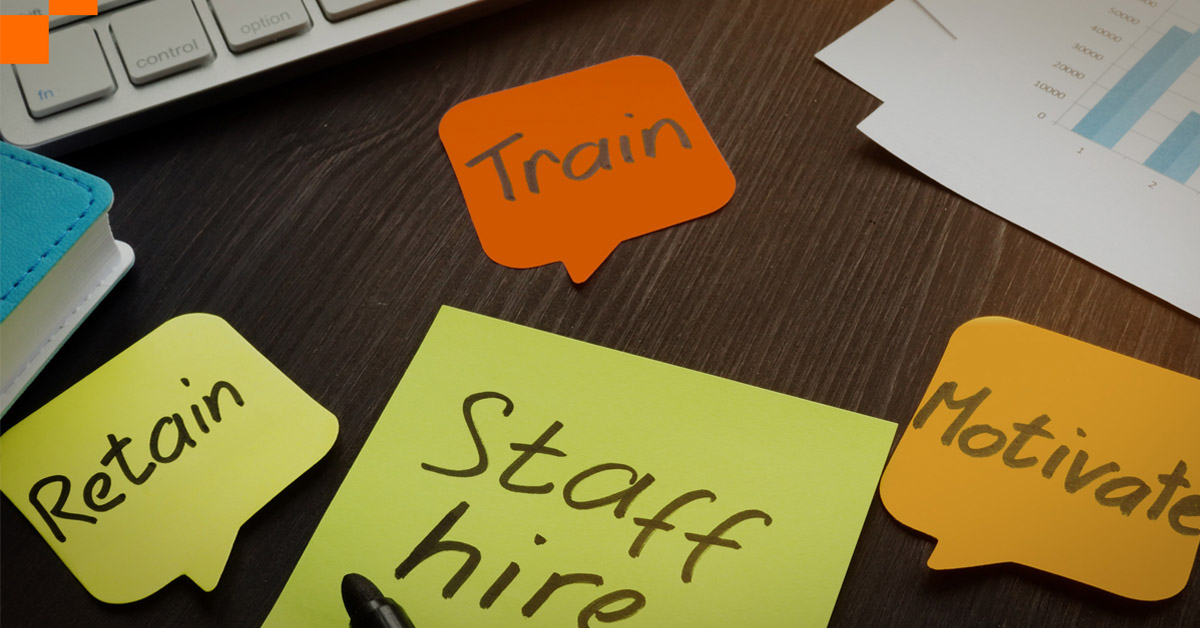 08 Jul

Why Caregiver Turnover Should Be Your Top Priority This Year

When your home care agency or home health agency is hiring nurses and other direct care staff, your goal is to keep them for the long term. Preventing a revolving door of caregivers and nurses is key to agency success, company culture, and overall morale.
Preventing Caregiver Turnover
The average turnover rate – according to Business – should be 10%. The nursing turnover rate wavers around 17%, while caregiver turnover is around 65%. There are a variety of factors that affect this number, but in this article, we will explain why addressing caregiver turnover should be your number one priority.
Your Workforce Enables you to be in the Office
It's only because of dedicated staff members going to your patient's houses every day that you have financial and other operational duties that take place within your office. Your caregivers and nurses are providing care every day, and the culture that your agency radiates will affect their desire to stay or leave. Without caregivers, you wouldn't have patients to take care of. They are the lifeblood of your business, and treating them this way will set you up with a foundation for success.
The Real Cost of Caregiver Turnover
Turnover is not always 100% preventable, however, there is an enormous cost associated with caregiver turnover. On average, according to Nevvon, the cost to replace a caregiver is $2,600. Here is a breakdown of what that number means:
● Hiring costs
● Training time to get the new hire to the level of expertise that the caregiver who left possessed
● Productivity and time lost
● Overtime costs
Here's how to calculate how much it costs you to replace a caregiver:  The average caregiver's salary is $12/hr. Multiply this by the average number of hours worked in
a week which is 30, and the cost is approximately 16% of a caregiver's annual salary. $12 * 30 * 52 – 84% = $2,955.20. Using the average caregiver's wages, the cost of replacement is almost $3,000. This amount can add up over the course of a year, and putting emphasis on caregiver satisfaction and retention programs can help you save money.
For nurses, there is a greater cost associated with replacement and turnover. The average cost to replace a full-time nurse totals over $36,000. Each staff member that you lose, no matter what level, is costing your agency.
Preventable Turnover is Key to Your Success
Not all caregivers quit within the first 90 days, however, according to Caregiver Quality Assurance, "80% of turnover happens in the first 90 days." Putting special emphasis on the hiring process and on gauging what caregivers want can help you minimize and prevent turnover. There are a lot of things that you can do in this period to ensure that your caregivers are on the right track:
Text and email drip campaigns to welcome them to your team and learn more about your agency:
"Hey [first name], welcome to the [your agency here] team, [office staff member] will be your point of contact for questions/concerns. We are so excited to have you, and please let us know if there is anything else we can do for you.  "Did you know? [Agency owner] because he/she had a passion for helping seniors] and founded [Your agency] in XXXX. [Agency owner] started as a caregiver and wanted to make a bigger impact. You are now a part of that impact."
Offer Frequent recognition
"I heard your first shift went well. How are things going for you?"
Frequent communication with office staff and leadership
"Is this schedule working well for you? Are there any issues or challenges you're having that we can talk about?"
These are low-cost solutions to help you hang onto your caregivers, and avoid the premature turnover associated with those first 90 days. Nurses are caregivers too, with different job descriptions. Your nurses act as a bridge between your patients and caregivers, assessing patients upon discharge, and taking care of their skilled needs. Although the average turnover rate for nurses is lower than the caregivers', holding onto nurses is crucial. Nurses are the glue that holds your agency together.
According to Advisory Board, below are the top 5 reasons nurses have left their jobs:
● Better pay/benefits: Are there any unique benefits that you can offer your nurses, such as flexible pay options or on-site/discounted child care?
● Burnout: Are you keeping in constant contact with your staff and looking at ways to minimize overtime/balancing work assignments to ease stress?
● Inadequate staffing: Are your staff overwhelmed? Are they assigned too many patients? Spreading out the workload among more staff will help to keep your nurses
and caregivers happy.
● Stressful work environment: Have you noticed any sudden declines in client care? This might not be due to lack of skill, but if your nurses feel unsupported and/or stressed, this may come out in their performance.
● Lack of good management/leadership: One way to combat this problem is through an anonymous feedback system. If your nurses (and other staff members) have a way to provide feedback without fear of punishment, you can get comprehensive and honest feedback that you might not have known about. One litmus test of effective leadership is if you are not present, your agency should run smoothly.
Many of these aspects are within your control, and by knowing these factors contributing to nurse turnover, you can put an action plan together to minimize those numbers.
You Want to Grow Your Agency
It sounds obvious, but you can't grow if your agency has a revolving door of caregivers. You may get a steady stream of new client inquiry calls on a weekly basis, but for your schedulers and care managers, they have to match clients with caregivers. This can be an increasingly hard task to complete if they are not sure who will be with you when the client will need care. You don't want to stretch your caregivers and nurses too thin, but make the most of your current roster. Take advantage of all the availability that they have, respecting their off-time, so that they can give you 100%. Read our blogs on Caregiver Burnout and our whitepaper on the Four Foundations to Improved Staff Retention for more insight on maintaining and growing a powerful and effective homecare agency staff.
[/vc_column_text]

Alora can help with employee retention.  Easy-to-use software is paramount to staff satisfaction and retention, since they spend all day interacting with it. Software that is frustrating and challenging, has been cited as a primary reason for staff abandoning ship.  One of the top reasons our customers say they love Alora is that it's so easy to learn and use.
[/vc_column][/vc_row]