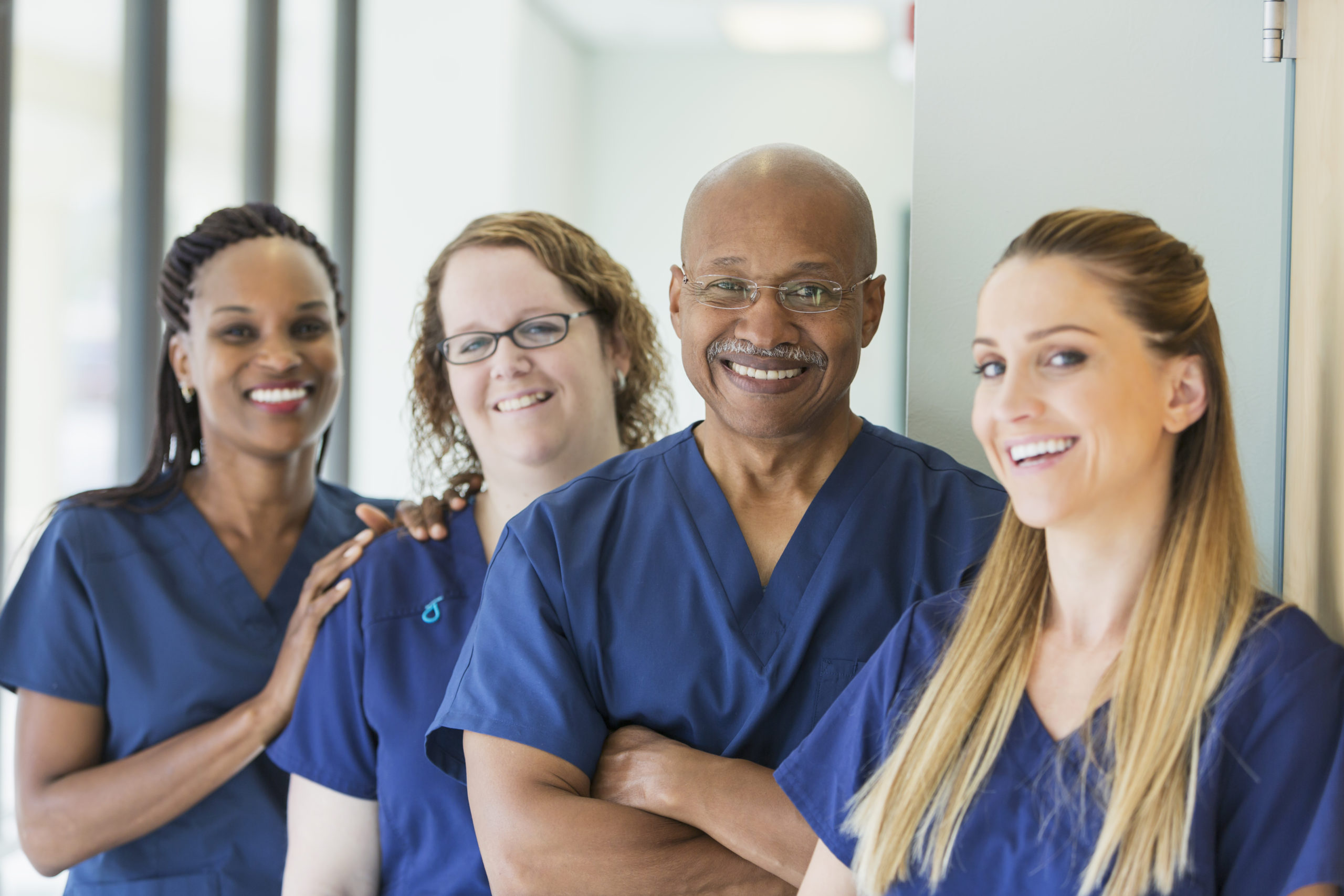 14 Jun

Top strategies for developing strong homecare teams
What are the best strategies for building a strong homecare agency staff?
Developing a strong and committed home healthcare team within your agency is essential for your organization's immediate and long-term success. Teambuilding is crucial and challenging, especially considering the combined impact of staffing difficulties, the well-known and growing national caregiver shortage, financial constraints, rapidly changing technology, and fluctuations within homecare delivery systems.
With all of these challenges, even historically resilient workers and teams are becoming more physically, emotionally, and mentally drained. (Munn, et al., 2021). In this edition of our Thrive in Homecare blog, we'll examine five effective ways to build strong, skilled, cohesive teams.
#1. Employ Workers that have proven track records of resiliency
Hiring applicants before another homecare agency can is tempting, but considering the long-term implications when vetting potential workers is crucial. Resilient staff will remain committed to your company long-term, leading to staff cohesiveness, continuity, and reduced rehiring. Hiring individuals who already demonstrate resiliency (i.e., long tenure at other agencies, proven certifications in areas of home health care etc.) motivates and lifts existing teams. While hiring resilient workers in all positions is beneficial, it is crucial to employ resilient and invested leaders to ensure a strong, influential, positive culture.
#2. Offer expansive health and wellness solutions
Healthcare workers are at risk for developing emotional issues due to challenges at work and at home. Healthcare workers have elevated rates of anxiety, depression, substance abuse, and suicide (Letourneau, 2020). Educate staff about the risks and prevent them.
Within your agency, you and your staff can create forward-thinking health and wellness programs to support employee staff. Find out the kind of wellness programs your staff thinks would be most valuable to them, and develop a plan of action. Online resources, curriculum, and even groups in social media can prove valuable pit stops where much of the groundwork is already done, meaning the time you have to spend to implement these programs can be cut in half. It's easier now than it ever has been to provide more than just a basic employee assistance program. You can implement some actions to educate staff and create a healthy culture.
Offer various stress management programs. Invite holistic practitioners to provide massage, guided imagery, meditation, and other techniques to maximize well-being, health, and wellness. Schedule activities so that evening, night, and weekend workers may take advantage of them.
Provide information about community resources that staff can gain support from. Help workers obtain those services when needed.
#3. Balance client, company, and employee needs
While wellness programs and hiring a solid staff are keys to developing strong teams and ensuring homecare agency caregiver retention, they are inadequate if the workplace is not balanced. The organizational culture must be open, respectful, understanding, and supportive. (Rakesh, 2017) It is crucial to care for clients; however, it's unrealistic to expect workers to work long shifts or extensive amounts of overtime constantly. Leaders must seek creative solutions to foster an environment that breeds consistent work/life balance for homecare clinicians, keeping front and center community needs while maintaining a healthy, resilient workforce. Try these ideas to help achieve that mission.
Create a culture of nurturing instead of judgment when burnout symptoms occur.
Be alert for unintentional shaming of workers who have difficulty coping or who elect not to work extra hours.
Acknowledge staff for going above and beyond, but ensure your company doesn't take advantage of resilient staff as they may burn out.
#4. Create an efficient, empowered work environment
A supportive, humane work culture is the key to success. It is vital to have a work culture that is genuinely interested in all members. Use that positive culture for effective problem-solving that creates real solutions rather than just one more boring in-service. Let's use time management education as an example. Workers who learn and implement time management skills feel less pressured and stressed as they work efficiently. However, simply offering education about time management is not enough.
Most time management educational opportunities offer similar tips that most workers are familiar with. Rather than presenting the same top-down learning experience, look at ways the organization can improve time management problems within the organization. Encourage workers to identify concerns about inefficiency. Work together and create solutions for all areas of the organization impacted. For example, is technology available to enhance efficient communication? Should policies and procedures be changed? Would scheduling changes help?
Using a problem-solving approach to real-time management issues ensures that workers are heard and know that their concerns are valued. Implementing changes because of worker input is much more effective than top-down strategies. Real problems are addressed, and workers are empowered. Employees are invested when they are involved in decision-making and problem-solving.
#5. Advocate for your industry, clients, and workers
If inequities and problems doing work result from outside of the organization's control, leaders must take steps to address those issues. Reach out to professional organizations and associations and encourage government bodies. Empower your staff, business, and clients by going the extra mile. Provide time for staff to be involved in their chosen professional organizations. Let employees know that leaders share their concerns and are working to resolve them. Inform workers of abreast of the status of the circumstances and progress made. Avoid being so wrapped up in the organization's everyday work that industry-wide issues are not addressed. Homecare organizations don't thrive in isolation.
The rewards of strong homecare teams are immeasurable
The power is in your hands to make your homecare organization robust and cohesive by implementing these strategies discussed:
Hire and foster resilient staff
Support employee wellness
Balance the needs of clients, workers, and the organization
Create a compelling, inclusive work environment
Advocate for homecare, clients, and workers
Your reward will be long-lasting, kind, cohesive homecare teams whose work will shine.
References:
Letourneau, R. M. (2020, November 20). Amid a raging pandemic, the US faces a nursing shortage. Can we close the gap? Retrieved September 13, 2021, from The Conversation: https://theconversation.com/amid-a-raging-pandemic-the-us-faces-a-nursing-shortage-can-we-close-the-gap-149030
Munn, L. T., Liu, T.-L., Swick, M., Rose, R., Broyhill, B., New, L., & Gibbs, M. (2021). Well-Being and Resilience Among Health Care Workers During the COVID-19 Pandemic: A Cross-Sectional Study. Retrieved August 10, 2021, from American Journal of Nursing: https://journals.lww.com/ajnonline/pages/default.aspx
Rakesh, G. P. (2017, April 3). A Call for Action: Cultivating Resilience in Healthcare Providers. The American Journal of Psychiatry Residents Journal. Retrieved September 13, 2021, from https://ajp.psychiatryonline.org/doi/full/10.1176/appi.ajp-rj.2017.120402
Read more on similar topics:

One of the keys to making your agency a great place to work, is empowering your clinical and administrative staff with the tools and technology required to make their workflow peaceful and devoid of surprises.   With a simple user interface at its core, Alora was voted easiest to use home health software in Software Advice's Reviewer's Choice awards, and additionally was awarded "Outstanding customer support" recognition. For administrators and caregivers, Alora brings the power of simple to every aspect of a home health business, meaning your staff are happier and more efficient, whilte patients are provided the highest level of care.
Want to learn more about how Alora can help your home health agency?