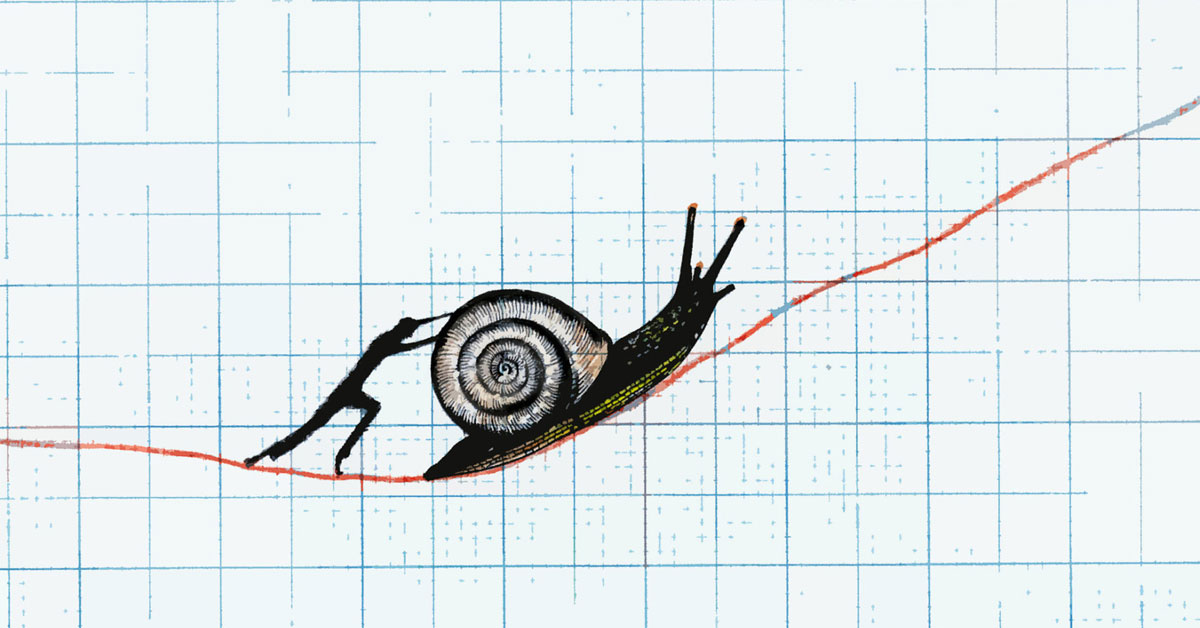 02 Sep

What is Keeping My Agency From Growing?

So your agency has hit an hourly plateau despite stomping on the gas. What's going on? In our latest home health care blog article, we'll give you tips and tricks to get your agency's growth momentum going again.
Home Health Agency Growth Tips
1. Be selective about which clients you take on
One trend that you might get stuck on, is saying yes to everyone. That's good in theory, but not always in practice. Just as you want to carefully vet and screen caregivers, have a similar protocol in place for clients. Use the in-home assessment as an opportunity to "interview" your clients for compatibility with your agency's mission, values, and purpose. Do they align? Are you noticing any red flags?
Don't feel obligated to take on every client that calls and inquiries about your service. This isn't to say that you should turn down requests for care but be mindful of who you are taking on. Ask yourself these questions before sending onboarding papers to a client:
Do I have enough staff to cover this client's hours?
Is there a caregiver in mind that would work well with this client (pets, smoking, not in overtime)?
Are there too many open shifts right now that would put us too far into overtime?
Are there caregivers trained in the care that is needed?
What if we were to have a call-off, would I be able to find someone that could reasonably cover this shift with the client's schedule in mind?
What does the family dynamic look like?
Would this client be someone I would work with if I were in a caregiver's position?
The last question might be the most important. You want your caregivers to enjoy going to work every day. If you have a prospective client that is on the phone with a pessimistic or rude attitude, consider the quality of life and satisfaction that your caregivers will have.
2. Are you hiring at the speed of intake?
One common complaint from caregivers is not enough hours. This is a problem that can be solved by developing a cadence between hiring and intake. Although it may be easier to focus more on hiring or intake exclusively, these two operations are best tackled in tandem with each other.
Scenario 1: If you focus more on intake than hiring, you will have more clients, but will you have enough caregivers to take care of them and be able to mitigate overtime/burnout?
Scenario 2: If you focus more on hiring than on intake, you will have more caregivers, but will they be satisfied with their schedules? When caregivers are hired on as full-time, will you have enough clients to satisfy their hourly goals?
By establishing a cadence of hiring and intake in terms of meeting supply with demand or vice versa, you will have a steady stream of new clients with an arsenal of caregivers ready to care for them.
3. Ask your office staff for support
As a business owner, you may feel obligated to know the answers before the questions are asked. However, your back-office staff may have additional insights and experience on what may be causing the plateau or the blockage that's holding you back from growth. During your stand-ups or weekly meetings, make a point to ask what may be contributing factors to stagnant growth. It could be a number of things, including:
The need for a morale boost: If you have had several clients pass away, several caregivers quit around the same time, or a combination of the two, it can be easy to lose sight of the bigger picture.
Burnout: When your office staff is balancing too many tasks, tackling too many new projects, or come back from a vacation feeling overwhelmed – the work can get away from them, and easily become overwhelming.
There is no room for growth with your current office staff structure: If your scheduler is maxed out and can't handle another new client, or your nurses are too backed up with visits that they can't fit another into their schedule – might be time to slow down. Make sure that everything is within reach while giving staff breathing room to catch up. Consider hiring additional team members to avoid being backed up with existing tasks.
This isn't an all-inclusive list but it can be a conversation starter to solve your plateau.
4. Growth is a subjective term, and your growth will look different than everyone else's
You may see your industry peers and other leaders growing their businesses at the speed of sound, but they don't have what you have. You hired the best talent that you could, and you are hopefully working with the resources, home health software technology, and tools available. Don't judge your growth by others' growth because you're on a different path.
Consult with your office staff to get an idea of the bigger picture and find the loose ends that may be a roadblock in your progress. And make sure that everyone is on the same page.
Do your office staff know your core mission, values, and purpose?
Do they align with those values?
Can they deal with a temporary new project while you look for someone to delegate it to?
Make sure that your team is aligned with the growth that you are intending for, and communicate this often. If you don't let your team know that you've been at an hourly plateau and that your intention is to grow to X, how will they support you in this goal? Having this conversation at a cadence that keeps your staff aligned, may in fact be more important than the growth itself.
Author's Note: Views, information, and guidance in this resource are intended for information only. We are not rendering legal, financial, accounting, medical, or other professional advice. Alora disclaims any liability to any third party and cannot make any guarantee related to the content.

Alora has been partnering with agencies across the U.S for more than a decade, providing support, innovation and resources from start-up through growth and success. Our growing suite of features and technology innovations are designed not just for where your agency is today, but for where you want to go tomorrow.