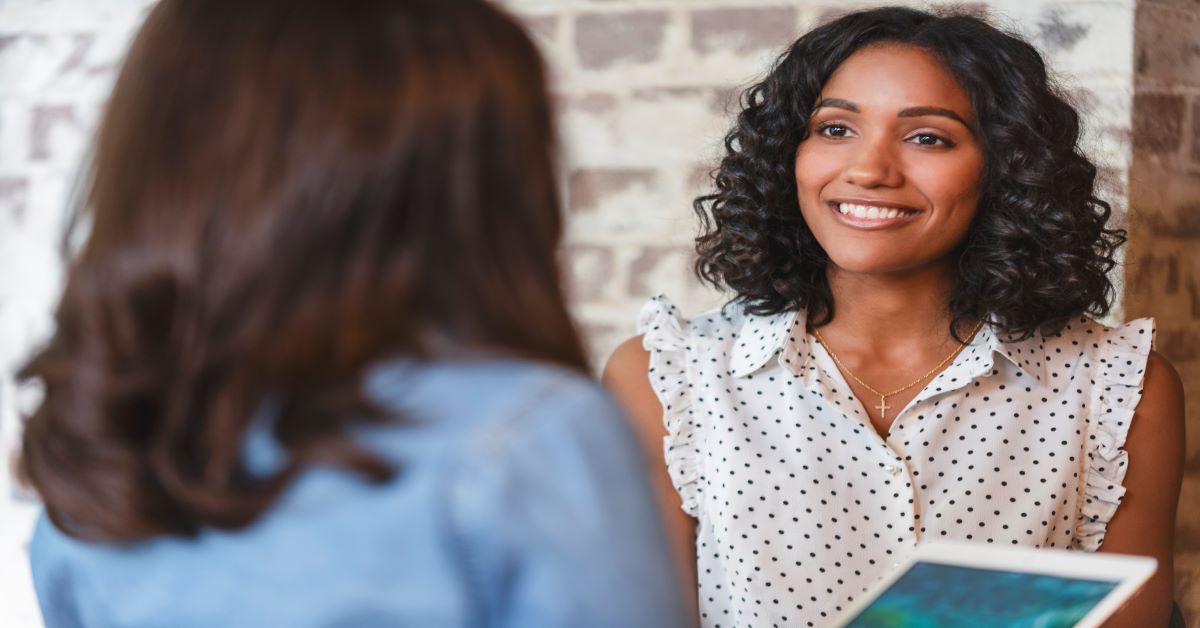 27 Jan

Should You Take the Referral?

While it can be a knee-jerk reaction to jump at a referral, certain situations should cause you to pause.
Homecare Agency Referrals
Just because an agency can take on a case doesn't mean they should. When should home health agencies think twice before accepting a patient from a referral source? And what can agencies do to avoid patient satisfaction, clinical, and reimbursement disasters?
Here are the steps to take when reviewing a patient referral.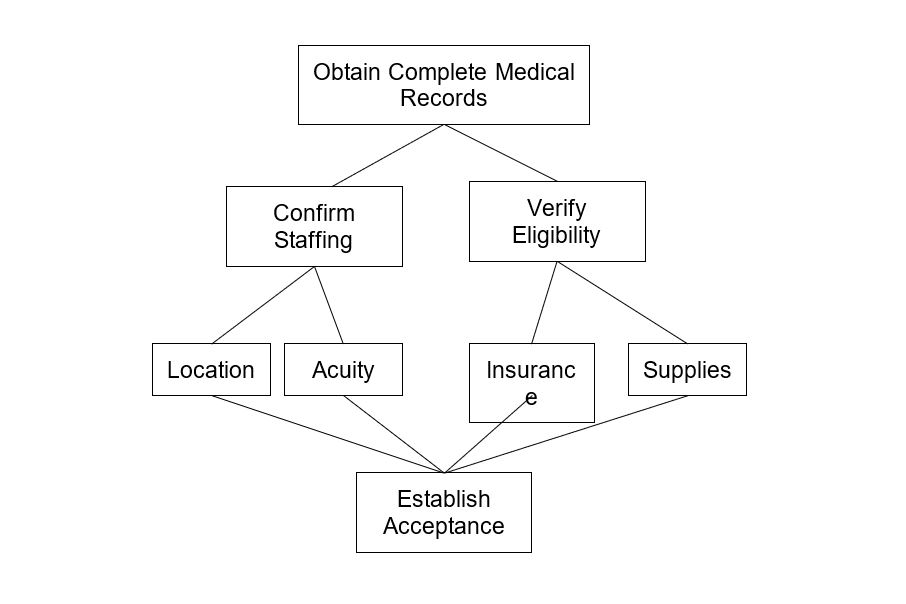 Obtain Complete Medical Records
Medical records establish the need for home health. The best practice is a thoughtful and thorough review by a licensed nurse. Having a clinician look at the referral is a great way to identify potential red flags.
Specifically, a home health referral should contain:
A history and physical
Face-to-face documentation and physician orders
Medication profile
Therapy notes if therapy is ordered
Clinicians may also find social worker notes helpful.
When reviewing a referral for acceptance, home health agencies know that they must complete the comprehensive assessment within 48 hours of referral and submit the Notice Of Admission (NOA) within five calendar days. Without complete medical records can slow down admission and billing processes. Furthermore, clinicians may have inaccurate or incomplete documentation without the whole story.
Missing notes have devastating effects on a home health agency's bottom line. At the same time, state surveys and Medicare Administrative Contractor (MAC) denials can be nightmarish.
It can seem like a lot of trouble to get complete medical records upfront in some cases. But the hassle does not compare to the headaches agencies can face when they do not get good documentation upfront. It is better to delay a referral until complete records are received than the jump the gun and regret it later. Intake teams should work diligently to get all necessary information BEFORE admission.
​Confirm Staffing
After obtaining complete medical records, agencies have to consider staffing. This step sounds simple, but there are subtle nuances to home health staffing.
Referral Location
First, consider where the referral is located. When considering taking a new referral, agencies must think about the geographic location from several angles. Here are questions to ask:
Does the agency have the ordered disciplines available in that area?
Is the coverage sufficient?
Is there backup staffing in case of call-outs or staff shortages?
Is the neighborhood safe?
In metro areas, is the traffic bad?
Is there public transportation access?
Do staff already go to that area for other patients?
Agencies that pay staff for mileage might consider how far staff will be driving to see a patient and how that figures into the per-visit cost. Patients in rural or outlying service areas may end up costing a lot.
A common complaint among home health nurses and therapists is the home environment. Residences viewed as unsafe or unsanitary can strain staffing and scheduling resources. While it may not be possible to know any of these factors before accepting a referral, these are some points to consider and questions to ask when considering if you have adequate staffing for a referral.
Referral Acuity
Secondly, agencies have to think about referral acuity. Here are questions to ask:
Does the referral seem home health-appropriate?
Has the patient refused hospice or inpatient admission?
Is the patient at risk for hospitalization?
Do the orders specify high-tech skills such as Intravenous (IV) infusion or Negative Pressure Wound Therapy (NPWT)?
Are there multiple complex medical comorbidities in the record?
Higher acuity patients will require more visits. As a result, agencies have to have more staff. At the same time, some patients will need staff with specific skills. Sending an inexperienced nurse or therapist to a complex patient can lead to poor patient and physician satisfaction.
The Patient-Driven Groupings Model (PDGM) strongly incentivizes agencies to serve post-acute patients with complex diagnoses. Yet, these types of referrals require strong clinical teams and effective management.
Again, it may not be possible to foresee every complication. But looking at how difficult a referral might be can help prevent problems later.
Verify Eligibility
At the same time that an agency is considering staffing, it also has to think about eligibility. Like staffing, this sounds easy. But it can get complicated.
Insurance Coverage
Home health agencies must know the referral's payor and if they can accept it.
With Medicare, they must know the admission source and timing for beneficiaries. See more on the Medicare home health payment model here. Agencies should do a 14-day "lookback" before admission. If there were a recent inpatient facility discharge, it affects the claim.
If the referral source is a managed-care or Medicare Advantage (MA) plan, the home health agency must verify eligibility through a prior authorization process. Patient responsibility and copay must be confirmed and discussed at intake. In some cases, deductibles and out-of-pocket amounts will be due from the patient. These may affect the agency's ability to accept.
Medical Supplies and Equipment
DO NOT skip this step. Medical supplies and equipment must be considered when you decide to accept a referral. When patients do not have the equipment and supplies they need, nurses and therapists are put out. Doctors get upset. And patients are at risk for complications. Talk to the referral sources about what supplies and durable medical equipment (DME) a patient has and needs at intake.
Medical supplies, including catheter and ostomy supplies, are bundled on home health. You can read more on this in the Medicare Benefit Manual here. As a result, agencies must provide them, even if they are not treating the condition that requires these supplies. Agencies need to be aware of such costs when accepting a referral.
Patients who require home health nursing care for complex conditions will generate higher reimbursement. But they require strong clinicians to manage care quality, visit frequencies, and supply costs successfully.
Determine Acceptance
When an agency has confirmed staffing for the referral in terms of location and complexity and has verified payor eligibility and supplies, the final step is to determine acceptance for the agency and the referral. That is to say; the patient has to accept the care.
Although data is limited, up to one in four patients eligible for home health refuse services. You can read more about that in a recent white paper published here.
Both patients and providers must agree to start care, or else complicated situations arise. Referrals who are noncompliant, unmotivated, or resistant to care could waste valuable time and resources. Refused visits can lead to Low Utilization Payment Adjustments (LUPAs), which are costly.
Some possible reasons for refusing visits include:
The recipient does not want services
Don't feel help is needed
Do not know about services
Previous negative experience
Fear of the unknown
When possible, identify barriers to home care early. Talk with patients to explain services and alleviate their worries. Caregivers often want to be more involved and may help when dealing with a difficult referral.
Summary
In short, saying "yes" to a referral is the goal. Agencies want to provide care to those who need it and grow the business in the process. But being strategic with the intake process could be a more effective use of resources. Ensuring the referral wants services, has the needed supplies and payor and can be adequately staffed will help agencies start on the right foot with new patients and referral sources.

Alora can help agencies with referrals, patient tracking, billing, and complete agency operations, centralizing all critical data in an easy-to-navigate dashboard that you can access at your desk or on the go, on your device of choice. Want to learn more about the power of simple?