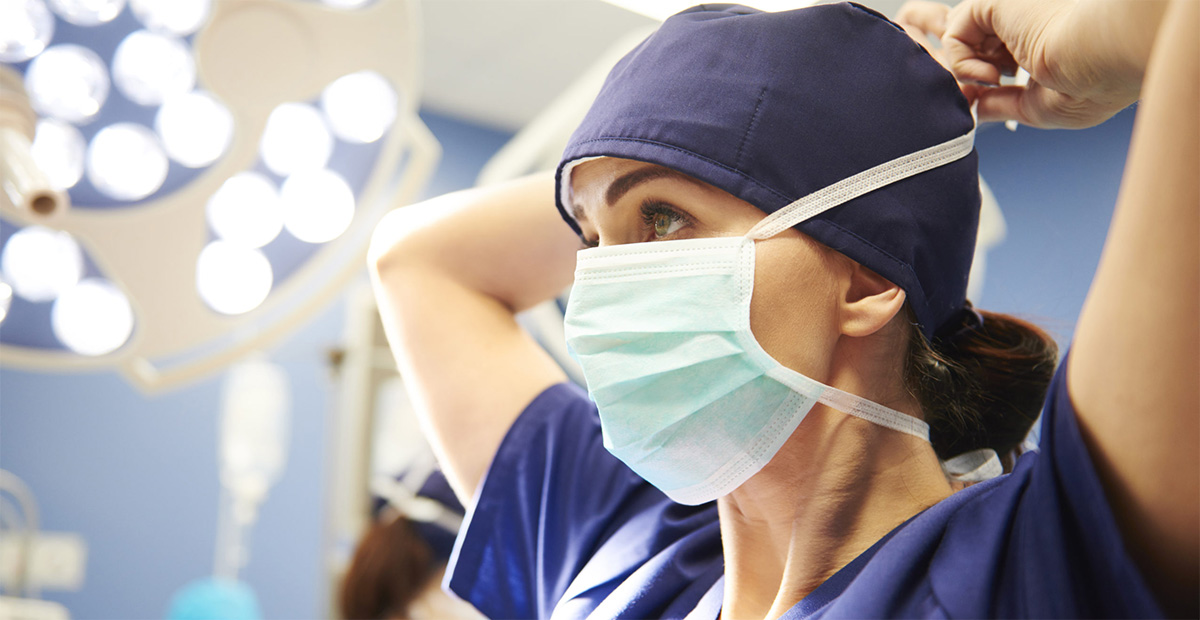 25 Aug

Monkeypox & Home Health Agencies – How to be Prepared
How clinicians can prepare for handling patients infected with monkeypox
In parts of the country, monkeypox cases are multiplying. The US Department of Health and Human Services (HHS) Secretary Xavier Becerra has officially declared the ongoing spread of the monkeypox virus a public health emergency (PHE). Now is the time for agencies to prepare for monkeypox in home health care.
The Ongoing Monkeypox Spread Public Health Emergency
In July 2022, there were only 4,630 cases in the US. By mid-July, there were 14,594 confirmed cases of monkeypox virus, according to the Center for Disease Control and Prevention (CDC). Agency owners and leaders can monitor case counts in their regions on the CDC's nationwide map.
Monkeypox virus is from the Orthopoxvirus genus of viruses. Similar to smallpox, it is spread by direct contact. According to infectious disease specialist Dr. Amy Edwards, monkeypox is a "much less serious threat" than COVID-19.
In fact, monkeypox is usually self-limiting. Symptoms are painful but only last from 2–4 weeks. To date, there have been no reported deaths related to monkeypox in the US. However, the rapid spread has caused concern.
"We're prepared to take our response to the next level, and we urge every American to take monkeypox seriously to help us tackle this virus," Becerra said. The PHE declaration has increased government access to funding, resources, and regulatory flexibilities as federal agencies work to contain the outbreak. PHEs last for 90 days but may be extended by the HHS.
Data suggests that men who have sex with men make up the majority of cases in the current monkeypox outbreak. Still, anyone who has been in close, personal contact with someone who has monkeypox is at risk. Although home healthcare clients are homebound, they may still contract the monkeypox virus. So it's important to take action to prepare for the possibility of monkeypox in home health if you haven't already.
Monkeypox in Home Health Emergency Preparedness Requirements
Under §484.102 Conditions of Participation (CoPs), Medicare-certified HHAs must review and update their emergency preparedness program (EPP) every other year. The EPP must describe the agency's comprehensive approach to meeting patient and staff safety, security, and health needs during an emergency or disaster.
Additionally, the Centers for Medicare and Medicaid Services (CMS) updated Emergency Preparedness guidance for HHAs in March 2021. Agencies should be familiar with the latest requirements, including adding "emerging infectious diseases" (EIDs) to agency All Hazards Risk and Vulnerabilities assessments.
The expanded guidance provides these requirements for agencies:
HHAs staff training is based on the HHA's risk assessment
Emergency Preparedness training on hire and at least every two years following
Training for staff should mirror the agency's emergency plan and should include training on procedures that are relevant to identified hazards (e.g., proper PPE use, patient assessment and screening)
It is time to review your agency's Infection Control policies and ensure they match the latest CDC guidance, especially regarding monkeypox in home health settings. You should have policies and procedures for staff and patient exposure.
Home Health Agency Clinician Training for Monkeypox Virus
Clinically, your direct care staff should receive training on monkeypox, including identification, reporting, and transmission prevention. Here are links your agency will find helpful:
If your staff encounters a suspected case of monkeypox virus in the community, they should contact your local state health department or the CDC Emergency Operations Center at 770-488-7100.
Summary
HHAs must ensure that they have a plan to protect patients and staff from the ongoing spread of the monkeypox virus. The recent PHE declaration will last at least 90 days but may be extended. Monitor state and federal agencies for the latest guidance so you can stay in compliance and continue to provide safe care.
Sources
"Biden-Harris Administration Bolsters Monkeypox Response". hhs.gov. Accessed August 19, 2022.
"eCFR :: 42 CFR 484.102 — Condition of participation: Emergency preparedness". ecrf.gov. Accessed August 19, 2022.
"Epidemiologic and Clinical Characteristics of Monkeypox Cases". cdc.gov. Accessed August 19, 2022.
"How It Spreads | Monkeypox | Poxvirus | CDC". cdc.gov. Accessed August 19, 2022.
"Inhalational monkeypox virus infection in cynomolgus macaques". frontiersin.org. Accessed August 19, 2022.
"Monkeypox and COVID-19: Here Are Key Differences". uhhospitals.org. Accessed August 19, 2022.
"Monkeypox declared a federal public health emergency". healthcaredive.com. Accessed August 19, 2022.
"Monkeypox". who.int. Accessed August 19, 2022.
"QSO-20-41-ALL". cms.gov. Accessed August 19, 2022.
"Testing Patients for Monkeypox". cdc.gov. Accessed August 19, 2022.
"2022 U.S. Map & Case Count | Monkeypox | Poxvirus | CDC". cdc.gov. Accessed August 19, 2022.

Alora can help with your agency's preparation for healthcare challenges like Covid-19, Monkeypox, and whatever other diseases may arise. Our software is routinely updated to address new issues impacting home health care visits and patient care, as well as regulatory requirements. click the link below to