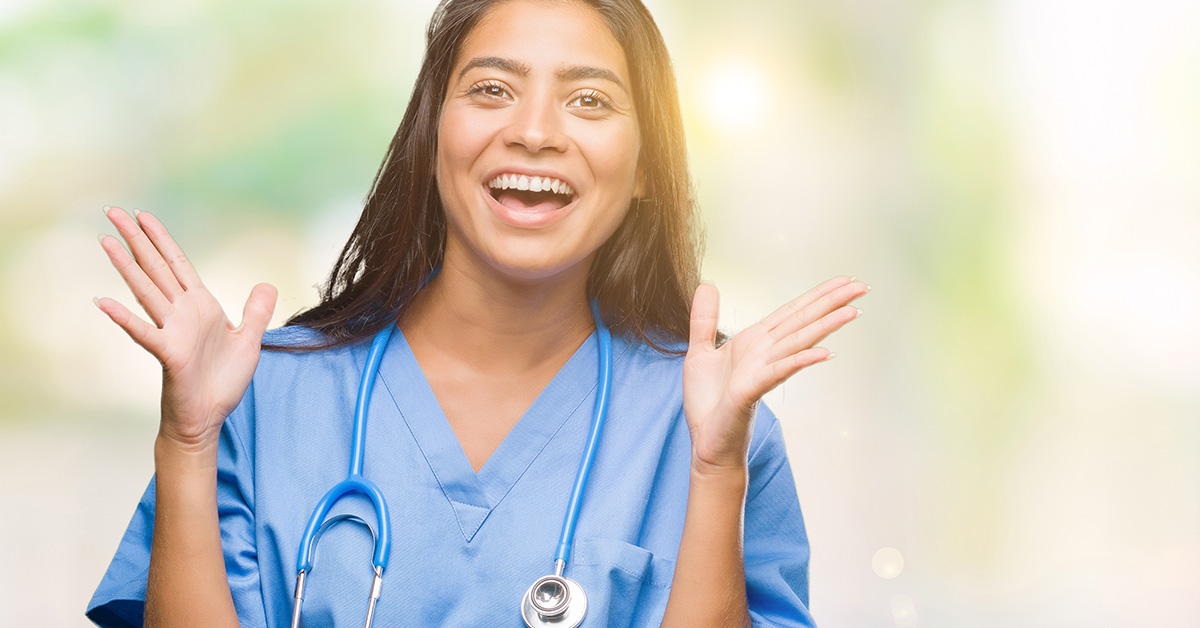 27 Dec

Boosting Job Satisfaction to Retain Home Health Nurses

Having a revolving door of caregivers and nurses can be costly. What can home health agencies do to retain more talent?

Hiring new nurses is expensive. Onboarding, background requirements, training, and the inefficiencies of new hire trainees add up to a significant cost. A home health agency is faced with this bill every time they lose talent to a more lucratively perceived job, which begs the question "How can home health agencies retain talent?
CONSEQUENCES OF HIGH TURNOVER
Cost isn't the only negative associated with a high nurse turnover rate. Studies show that in a long-term care setting, high turnover rates are associated with higher fall rates, lower skin integrity scores, and higher presence of the use of restraints, both physical and chemical. Client retention is also affected by employee turnover rates. Home health clients don't want to meet new nurses and welcome strangers into their homes over and over. They prefer to see the same caregivers in their homes, reducing the worry of getting to know strangers while improving continuity of care.
SO HOW CAN HOME HEALTH AGENCIES RETAIN MORE TALENT?
EMPLOYEE SCREENING
While much of the work to be done on talent retention lies with the employer, the evidence does suggest some of the responsibility lies within the employee themself, necessitating a front-end employee screening process that considers long-term retention.
Some factors found to influence the longevity of a potential hire are:
1. Job retention history. Does this nurse get a job every few months? What are their reasons for leaving previous posts?
2. Willingness to adapt. The hiring manager should tell the applicant what to expect on the job, from training to charting to collecting checks. If the applicant seems unwilling to engage in these conversations on the front end, it's possible they will feel overwhelmed when the time comes to perform the work. Many new hire nurses make it through training only to terminate the opportunity before their first shift, creating an unnecessary and costly expense to the employer. Prevent these fruitless training efforts by identifying unwillingness to participate before the investment is made.
3. Appropriate resources. Working in home health often requires the health care professional to drive from home to home, meaning they need (among other things), reliable personal transportation. Some agencies do not provide materials such as a stethoscope, blood pressure cuff, thermometer, and other nursing basics. Clarify whether your candidate will need supplies and transportation and coordinate full readiness beforehand. Providing tools, technology, and resources to your caregiving staff such as mobile-ready home health software to make conducting visits easier whether using agency provided phones or their own, PPE (especially in the post-pandemic world), and other homecare supplies, will also go a long way towards easing stress and making daily workflow more efficient.
Other Considerations
COMPETITIVE PAY
This is the most obvious, and yet most often overlooked consideration for retaining talent in the medical field. Nurses are valuable workplace, societal, and community contributors, who go to work and make the world a better place every day. However, they are still human beings with lives to live and bills to pay. The best way to retain good nursing talent is to offer a competitive wage.
Even if your agency isn't able to offer higher salaries, offering other perks like gym memberships, discount clubs and opportunities to win contests and prizes are a common practice that can boost morale and inspire more engagement in the home health care agency setting. Surprisingly, evidence shows these "perks" could still have little impact in convincing an employee to stay. While prizes are fun in the extremely short term, they do not make up for the need to work overtime, miss family functions and lose sleep just to earn enough to pay the bills. Showing your staff that you are sensitive to these concerns and doing your best to show them their value, can make a difference.
THE RIGHT TOOLS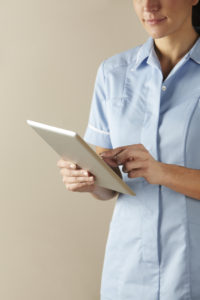 In health care, a universal challenge is the distribution of resources. Many home health nurses report an unrealistic caseload, inability to finish assignments within the allotted time, and the need to speed between assignments, cut corners or even work past their paid shift to make sure their patients are cared for.
An overwhelming amount of evidence shows that the use of software, particularly an EHR (Electronic Health Record) home care software system, can improve these challenges drastically. One study showed that on-time documentation after implementation of an EHR into a Home Health system increased from 30% to a whopping 90% in only 1 month. Nurses were able to cut down drastically on time spent charting thanks to autofill forms and other work assistive properties that exist within an EHR. Nurses almost universally report that an EHR is the difference between struggling to finish assignments and conducting a manageable workday.
Other tools that can make the difference between an enjoyable workday and getting lost in the weeds include:
An employer-owned Go Bag. Nurses inevitably need healthcare tools on the job that haven't been made available to them. Many home health nurses are accustomed to stopping at drug stores and spending their own money on job tools they cannot do without. A home health agency can be the employer of choice by preventing this practice, providing each home healthcare provider with a Go Bag stocked with bandaging supplies, gloves, a thermometer, wipes, scissors, tape, and an Ambu bag.
A gas card. Some Home Health Agencies provide a gas voucher, gas card, mileage pay, or some other option for compensating their talent for transportation. Others leave gas purchases to the employees. When asked, Home Health nurses are clear: they prefer their employer to foot the gas bill.
FACILITATE A LIFESTYLE
Nurses with long tenure at their postings report a similar experience: they find their jobs doable in the long term. When considering the longevity of nursing staff, make lifestyle considerations part of the process.
Can you use a mapping tool to assign nurses to clients who live in their area? If nurses are still required to stop at the office to turn in documentation, can you provide alternative drop sites or facilitate the use of an electronic system? Can staff participate in mandatory training online and at their own pace?
A RECIPE FOR SUCCESS
When considering the longevity of your Home Health New Hire, one thing is clear: you can have a lot of control. However you decide to approach the hiring process, by taking a comprehensive onboarding, engagement, and retention approach, you can significantly reduce the chances that your talent will leave for a more desirable position.
Read additional blogs on this topic:

Alora can help with caregiver training, workplace satisfaction and stronger retention. An overwhelming amount of evidence shows that using the right software, can reduce many of the challenges nurses and caregivers face daily. Nurses almost universally report that a solid EHR for homecare workflow is the difference between struggling to finish assignments and successful management of the workday. Reducing the work-load difficulty and stress level for your staff is a critically important step in caregiver retention. Alora was voted easiest to use home health software in Software Advice's Reviewer's Choice awards. Want to know more about the impact of "simple"?
Learn how Alora helps agencies with caregiver training, productivity, and retention >