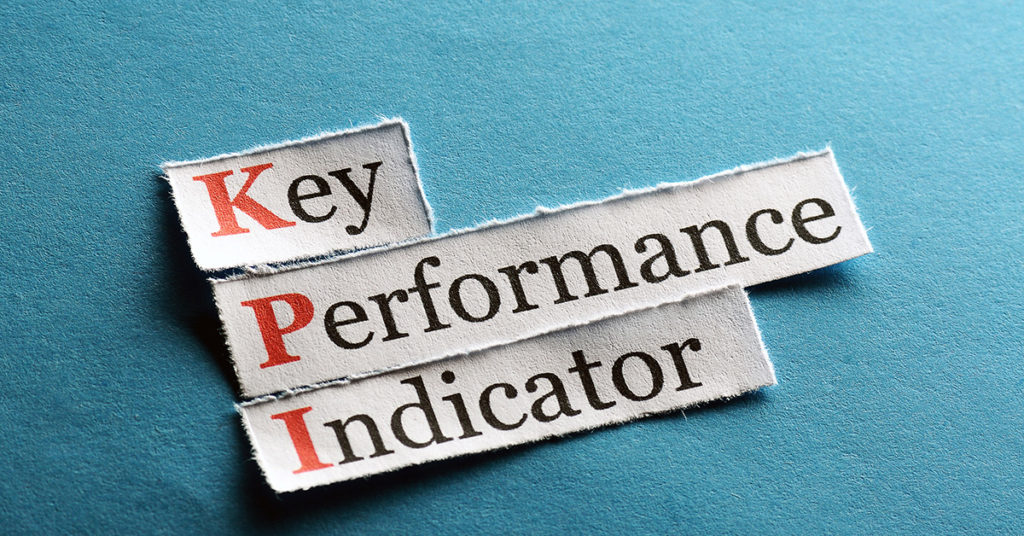 29 Jul

The Key Metrics Your Agency Must Watch

Home care and hospice leaders face a daily barrage of challenges. They may find it difficult to identify where to focus efforts. It's easy to miss a needle in a haystack. That's where metrics come in.

They gauge progress. And metrics measure performance. So, what are the key metrics your agency must watch?

Here we explain the critical metrics that all home care and hospice agencies should know.

Before going into which metrics to watch, let's clarify what they are.

Metrics are indicators of how an agency is performing. Many are familiar with performance indicators or Key Performance Indicators (KPIs). Metrics and KPIs are terms that are sometimes used interchangeably. But they are different.

Metrics track processes. They may or may guide operations. Take, for example, supply costs. Supply expenses tell agencies where their money is going. But as a metric, expenses alone do not necessarily demonstrate care quality or agency performance. They may not determine an area for improvement.

KPIs are metrics with goals. Many agencies already monitor KPIs. Turnaround time for physician orders and Days in Receivables Outstanding (DRO) are examples of indicators that show departments or project performance. These KPIs define agency targets.

Now that we are clear on metrics and KPIs, let's talk about key home care metrics to watch.

Key Metrics for home health and hospice agencies include:
Financial Metrics
Sales Metrics
Quality Performance Metrics
Customer Experience Metrics
Agencies can break down each of these measures into more detail. The main idea here is to examine performance and progress. Effective leaders and agency owners who watch these gauges regularly can see where they are and where they are going. And that is not the only reason to keep an eye on the numbers.
Why Agencies Should Know Their Key Metrics
Failure to watch the key metrics can be to the agency's detriment. Home care and hospice agencies risk missed opportunities when they don't mind the numbers.
Not watching the financial metrics may lead to audits or missing payments.
Neglecting sales metrics can mean missed opportunities for growth.
Not monitoring performance quality metrics leads to care concerns.
Overlooking customer experience affects your organization negatively.
As you can see, watching the critical home care and hospice metrics are essential.
Home Health and Hospice Agency Financial Metrics
Home care leaders must also keep a watch on financial metrics. They are running a business. Agencies must stay financially fit to continue caring for clients. Here are the financial metrics you should be watching.
Revenue
Monitoring revenue keeps a finger on the company's pulse. Knowing how much money is coming in is powerful information. Revenue projections can help guide companies through tough decisions, such as how or when to invest in operational changes or updates.
A more telling number however, gross profit, is another important metric to consider. Gross profit, revenue less operating costs, is an indicator of profitability. One challenge agencies face is cost-savings without sacrificing quality.
Accurate reports on accounts receivable (AR) are useful. Timely payments from payers will optimize operations.
Expenses
Expense tracking helps agencies identify areas of inefficiency. Owners and leaders should seek to understand historical data and real-time numbers. Companies will move in the right direction when they constantly watch their spending to evaluate where resources are spent. They can minimize revenue leaks. And they can budget better for the future.
Home Health and Hospice Agency Sales Metrics
Home care sales metrics track the volume of service provision and performance of marketing activities. Agencies must adapt as sales increase or decrease. Volume affects staffing, budgets, and other important factors in day-to-day operations.
Patient Census
Home care agencies must watch their census, or the number of active patients. Patient volume correlates to revenue and expenses. Budgets for recruiting and retention depend on census size. Even personnel roles and responsibilities depend on agency volume and sales performance.
To drill down even further, agencies should track admissions and discharges. Those details give a better picture.
For example, Company A has 30 patients. During the month, they have zero admissions and zero discharges. Meanwhile, Company B also has 30 patients. But over a month, they admitted ten and discharged ten clients. Company B is busier and generates more workload. More admissions and discharges mean that they will use more resources and time. Decisions regarding sales and marketing, scheduling and staffing, or clinical oversight would differ for each company.
Marketing & Referrals
Agencies focus on earning loyalty from referral sources. The goal is to bring in new clients consistently.
Marketing metrics are the key to evaluating your home health or hospice marketing strategy.
Owners and leaders should watch reports and numbers reflecting the volume of inquiries, referrals, and sales leads to measure the sales team's performance.
Home Health & Hospice Agency Quality Performance Metrics
Agencies must closely watch metrics that indicate care quality. These reports and figures are essential to running a successful home care operation.
Quality Performance Measures
Quality Performance Measures show the value of services that the home care agency is providing. They demonstrate quality of care.
Process Vs. Outcome Measures
Two main types of metrics that regulatory authorities expect home care agencies to watch are the Process of Care and Outcome of Care measures.
Process of Care measures evaluate what providers do to maintain health or prevent complications. Examples of process measures agencies should monitor include how often patients are screened for fall risk at admission and how quickly patients are evaluated after hospitalization. Process measures are generally based on evidence-based, best practice guidelines.
Outcome of Care measures reflect the impact of what providers do to maintain, or prevent, complications. Outcome measures that agencies should track include how many falls were reported during a period or rehospitalization rate.
Medicare/Medicaid Certified Agencies Vs. Non-Medical Care Agencies
Agencies certified by the Centers for Medicare & Medicaid Services (CMS) are familiar with the Home Health Quality Reporting Program (HH QRP). The HH QRP records and publicly reports data for 19 measures that they have seen as problem areas for home care patients. These measures focus on high-risk and high-volume issues affecting home health care.
CMS calculates scores using information from three sources: the Outcome and Assessment Information Set (OASIS), the Internet Quality Improvement Evaluation System (iQIES), and claims-based data.
Companies that are not certified by CMS or provide personal care aide services only without a skilled nursing service line cannot rely on the published reports. They must identify metrics to watch and record organizational performance independently. Branch managers, clinical directors, and agency owners must use this information to guide continuous improvement.
Home Health & Hospice Agency Customer Experience Metrics
Home healthcare and hospice agencies must also analyze their customer satisfaction metrics. In some cases, data can come from independent third-party providers who conduct surveys to evaluate the customer experience.
Patient Satisfaction
CMS-certified home health agencies are required to contract with a vendor for patient surveys. By participating in the Consumer Assessment of Healthcare Providers and Systems (HHCAHPS) program, agencies gain valuable insight into the patient experience. The 34-question survey given to all home health patients tells agencies a lot about their services. And it is more important than you may think.
Why should patient satisfaction scores matter so much? Well, for starters, they are publicly reported. Easy-to-access reports mean that referral sources, patients, and potential clients can see your results, and compare you to other agencies. Scores are also useful for identifying improvement or progress when tracked over time.
Companies that are not CMS-certified or do not use third-party services for data collection can develop their own phone or mail surveys. Whatever method agencies choose, they must watch the patient satisfaction reports to identify strengths or weaknesses.
In addition to patient surveys, client complaint reports are another source of valuable patient satisfaction indicators. Agencies should already be logging complaints. So, monitoring reports for trends and tracking this data is the next step. Complaints give key metric data that your agency should be watching.
Employee Satisfaction
Customer experience goes past patient satisfaction. Agencies must be mindful of another important customer. The employee.
Home health or hospice employees should be considered Very Important People (VIPs). The bottom line is, when you treat team members as "VIP" customers, they feel valued. They then turn and do the same for your patients and referral sources.
Are you tracking staff satisfaction? If not, you should be.
In today's home care industry, companies must strive to keep good staff. Healthcare worker shortages have long challenged the industry. But now, the pandemic disrupted an already-strained workforce.
Attracting and retaining skilled caregivers in your agency has never been more important. Tracking employee satisfaction is imperative for agency success.
Summary
There are many more facts and figures agencies could sort through. It could take a dedicated team and be a full-time job. In fact, for some agencies, it is. Hello, QI Directors.
But it doesn't have to consume time and effort in your company. Home care agencies can identify the most important details in the four key metrics to start small. From that foundation, leaders can focus their efforts on developing a quality assessment, and performance improvement (QA/PI) plan to track and trend the data. Armed with more information, agencies will enhance the customer experience, improve quality, and boost sales. Use metrics to guide your company with each move forward.
Author's Note: Views, information, and guidance in this resource are intended for information only. We are not rendering legal, financial, accounting, medical, or other professional advice. Alora disclaims any liability to any third party and cannot make any guarantee related to the content.

Alora is engineered to keep your home health agency metrics in check. Via our dashboards and analytics, you can keep your finger on the pulse of your agency's metrics.