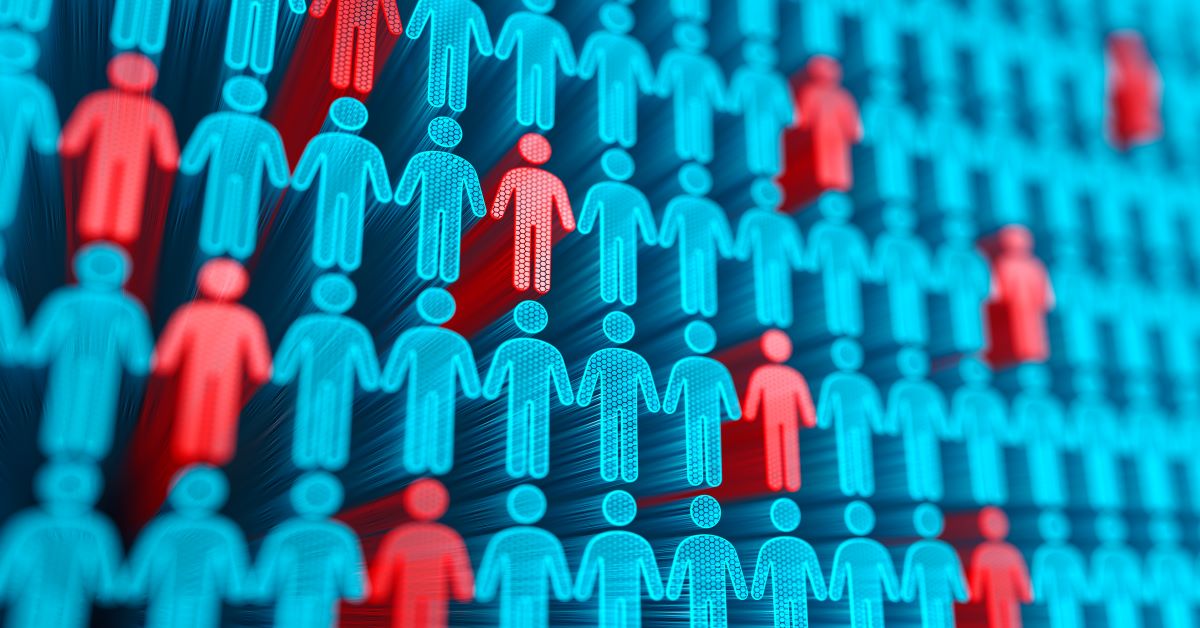 07 Oct

Vaccination Mandates & The Home Health Industry

Vaccine mandates are causing quite a stir across many sectors in the workforce, noticeably within the healthcare industry. Amid all the rhetoric about regulations and orders, home care agencies are worried about how new requirements will impact business. In this blog, we'll look at the facts when it comes to healthcare worker vaccinations and the home health industry. We've put together a guide to help agencies navigate compliance at municipal, state, and federal levels where they operate. When it comes to vaccination mandates and the home health industry, here is what providers need to know.
How Vaccine Mandates may effect Home Health Providers
The Center for Disease Control and Prevention (CDC) says that 77% of American adults have received at least one dose of one of the emergency approved COVID-19 vaccines. However, officials worry that is not enough. The more contagious Delta variant is driving a "third wave" of COVID-19 infection in the U.S.
Some companies started requiring workers to get vaccinated earlier this year. Now many parts of the country have begun enforcing vaccine mandates for certain sectors like healthcare. So-called "hard mandates" offer employees little choice. Workers must show proof of immunization or face suspension. Other jurisdictions are enforcing "soft mandates," allowing workers to forego vaccination by choosing weekly testing or other options.
According to an ongoing research project, the Henry J. Kaiser Family Foundation (KFF) COVID-19 Vaccine Monitor, when presented with the option to get vaccinated or face weekly testing (an option that larger employers could offer under the Biden plan), most unvaccinated workers (56%) say they would take the weekly testing option. In comparison, just 12% say they'd get the shot, and one in three say they would leave their job.
The country is still much divided. From hard to soft mandates, other states are banning vaccination requirements altogether.
Considerations for Business Owners
Both the Equal Employment Opportunity Commission (EEOC) and the Department of Justice (DOJ) have ruled that it is lawful for employers to require workers to get vaccinated as a condition of coming into the office. However, there are some considerations for business owners.
Employers can ask current employees if they are vaccinated but be cautious about asking applicants about their vaccination status before making a job offer.
Requiring proof of vaccination is not a prohibited disability inquiry under the ADA. However, medical information, like vaccination status, must be kept in a separate confidential file, away from personnel records. Employers may utilize vaccination surveys and require staff to upload photos of their vaccination cards or other proof
Employers can push for vaccination through incentives. Yet, companies that incentivize the vaccine and administer it must use caution. For example, pharmacies and health care facilities must be careful that rewards and penalties "are not so substantial as to be coercive."
Agencies requiring vaccination must make reasonable accommodations for workers who cannot get immunized. Suppose an employee certifies that they cannot receive the vaccination due to a disability. In that case, the employer should provide accommodations such as enhanced cleaning, social distancing, remote work, testing, or even job reassignment as long as accommodations do not cause undue hardship.
Companies must grant legitimate exemptions for medical or religious concerns.  Employees with sincerely held religious beliefsmay also be able to refuse vaccination.
Agency leaders should also consider how mandatory vaccination policies could disproportionately affect workers in protected classes, such as those with less access to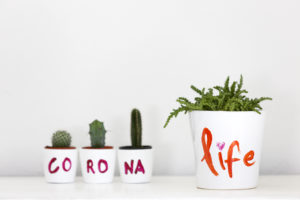 healthcare.
Business owners who implement mandatory vaccine policies must respond to concerns that the requirement has a disparate impact on some employees of a certain race, color, religion, gender, age, or national origin. In some cases, agency owners could consider strategies to mitigate disparities. Examples might include paid time off or transportation assistance to help reduce barriers for those required to get the vaccine.
As local and state regulations rapidly change, agency leaders should consult local employment counsel to determine how they are affected.
Considering the Healthcare Workers
There are many reasons that healthcare workers decline vaccination. The KFF COVID-19 Vaccine Monitor tracks attitudes and experiences with COVID-19. Recent data shows top reasons for refusing the vaccine are:
"The vaccine is too new."
"Concern about side effects."
"Just don't want to get it."
"Don't trust the government."
"Don't think they need it."
Reports show that COVID-19 vaccine hesitancy is above average for healthcare workers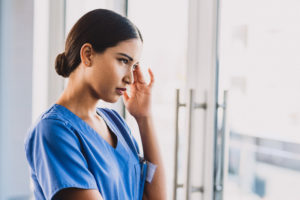 In fact, the National Association for Home Care & Hospice (NAHC) has estimated that the vaccination rate for home-based care workers is 40-90% depending on the company and the discipline of the worker.
Despite strong feelings and confusion about the vaccines and related mandates, one thing is clear. Many home health agencies will be affected by operational issues when they demand proof of vaccination.
Home health agencies must brace for impact.
"What we have seen anecdotally… what I think we can expect to see, and it is the major issue for our industry, is that when these mandates come down, whether it's employer-directed or government-directed, we're losing caregivers. And that is the last thing that this industry needs right now, given the caregiver shortage that we're already in."
-Angelo Spinola, Polsinelli Law Firm on August 26 Home Care Industry Update
The Home Care Industry Stance
Some health care associations and senior services groups have called for mandatory COVID-19 vaccinations for healthcare workers. They assert mandates are a "natural extension of health care workers' overall commitment to ensuring well-being for long-term care recipients."
On the other hand, two of the nation's leading home-based care groups have declined to push for vaccine requirements. NAHC and the Home Care Association of America (HCAOA) differ on their stances.
"While NAHC continues to urge all medically eligible Americans to get vaccinated against COVID-19 as soon as possible, they believe "every health care provider must decide for itself how best to serve the interests of its patients, while respecting the sensitivities of its employees."
While some advocate leaving the choice up to the provider, soon, some providers may not have a choice.
Latest Vaccine Mandate Guidance
For now, the home health industry must watch what their state is doing. Littler Law Firm published a state-by-state list of current directives affecting public and private employers. Most states have issued their own regulations.
Will Vail, an employment attorney with Polsinelli, encourages employers to read state, local, and federal mandates to figure out which ones apply to them. "The one that creates the most restriction on employers or protection for employees is the one you should follow. If you do that, you shouldn't see any contradiction."
Home care leaders should also watch what The Centers for Medicare and Medicaid (CMS) is saying. Many expect a federal mandate from CMS by October that will require Medicare home health and hospice providers to require vaccination for its homecare workers.
What Next?
Here's a brief checklist of what to do next.
Review your state's plan
If your agency must comply with a mandate, draft a vaccination mandate policy: Any mandatory vaccine policy should 1) include an exemption for valid disability-related or religious reasons for not getting vaccinated; and 2) have a protocol for making reasonable accommodation requests
Consider labor unions relations in your area
Review or adjust insurance coverage. Determine if a vaccine mandate for your company would affect liability, worker's compensation, or health insurance plans.
Develop a system to prove and track compliance
Determine how the company will handle exemptions/accommodation requests
Engage leadership to be a trusted source for vaccination information
Summary
Now you know what steps to take for compliance with vaccination mandates as they develop. These key points will steer you through compliance at all levels.
We hope this article has been helpful.
Share this valuable resource with your team.
Author's Note: Views, information, and guidance in this resource are intended for information only. We are not rendering legal, financial, or other professional advice. Alora disclaims any liability to any third party related to this content. We cannot make any guarantee related to the content.
Helpful reference links:

Alora helps agencies stay in the know with matters of compliance at the state and federal levels. Whether the topic is Electronic Visit Verification (EVV), PDGM, or other important regulatory directives, Alora's team works hand in hand with state and federal agencies, partnering with our family of customers to ensure that agencies using Alora remain informed, and operating in accordance with regulatory directives. Simply put, we help your agency run better.