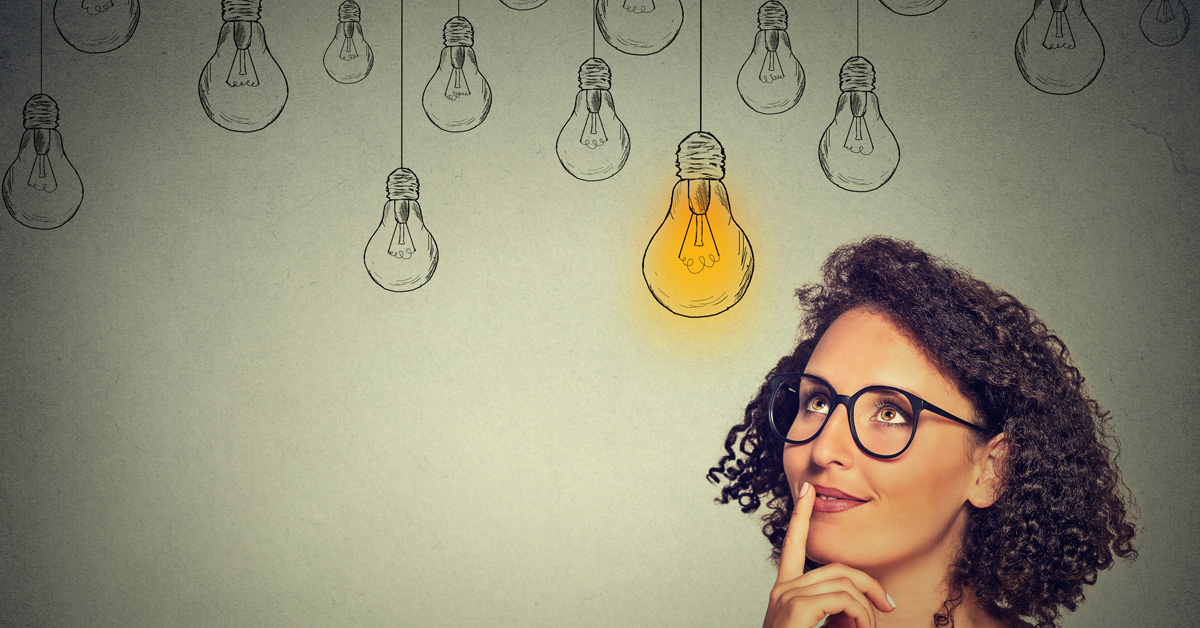 30 Dec

Understanding Coding Updates for Accurate Payments in 2022
2022 Coding Changes in Home Health Care
Using the wrong codes to show the patient's condition can affect compliance, claims processing, and the bottom line. Here's a look at the notable changes that even those who are not coders should take note of.
The set of medical diagnosis codes, known as ICD-10-CM, updates annually to improve the quality and integrity of reported data. It is worth keeping up with the changes because your home health claims depend on accurate coding. How familiar are you with the 2022 update?
Using the wrong codes to show a patient's condition can be dangerous for home health agencies. Coding affects compliance, patient care, and the bottom line. Here is a look at the notable updates you need to know for accurate home health payments in 2022.
Changes by the Numbers
With 72,748 codes in the set, knowing the right one for a home health claim can be a challenge. The National Center for Health Statistics (NCHS) and the Centers for Medicare and Medicaid Services (CMS) update the official ICD-10-CM code set and guidelines each fall. As medicine and science evolve, codes are removed, revised, or created.
This year's update to the ICD-10 coding system include:
32 deleted codes
20 revised codes
Those who want to take a deep dive into the data can visit the source. CMS posts updated files online here. To view them, choose one of the six files then download and extract the data. Each file is available in TXT (test) and XLSX (Excel) formats.
Changes That Affect Home Health and Hospice
Many agencies depend on their home health billing software or hospice EMR to implement the coding changes. But trusting the systems without a basic understanding of the updates can be risky. It is essential to know what changes will affect home health and hospice in 2022 to ensure accuracy. Here is a high-level breakdown.
COVID Codes
New code U09.9 (Post COVID-19 condition, unspecified) is the only COVID-19-related code added to the code set this year. It should be used as a secondary diagnosis to show sequela of a previous infection. That is in addition to these six COVID codes that were introduced in January 2021:
82 Pneumonia due to coronavirus disease 2019
81 Multisystem inflammatory syndrome
89 Other specified system involvement of connective tissue
52 Encounter for screening for COVID-19
822 Contact with and (suspected) exposure to COVID-19
16 Personal history of COVID-19
Symptom Codes
Some commonly used symptom codes were updated for 2022 to show greater specificity. Cough (R05), low back pain (M54.5), and polyuria (R35.8) now require additional digits to show the patient's condition better.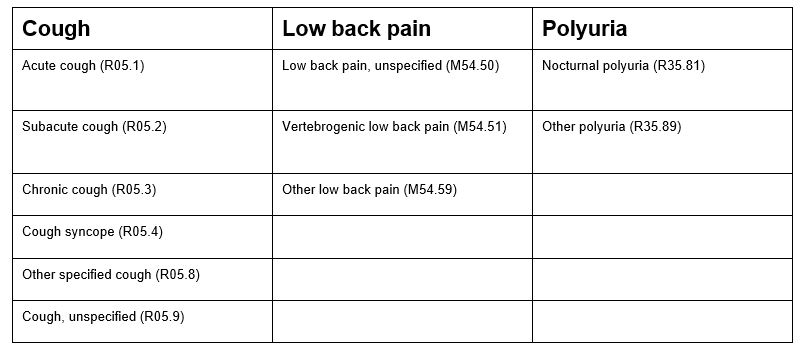 Cannabis Codes
There are 14 codes added for Fiscal Year (FY) 2022 involving cannabis and cannabinoid use. Home health is seeing increased use of products derived from cannabis, such as CBD creams for arthritis. Chapter 19 of the code set now includes codes for poisoning, adverse effects, and underdosing of cannabis and synthetic cannabinoids.

Brain Injury Codes
CMS added six new codes this year to describe traumatic brain compression with and without herniation. These can be found in section S06.
Other Code Changes
The other new codes added this year that you commonly see in home health and hospice include:
Depression, unspecified (F32.A)
Irritant contact dermatitis (L24.40)
Feeding difficulties, unspecified (R63.30)
Nocturnal Polyuria (35.81)
Pediatric feeding disorder, acute (R63.31)
Pediatric feeding disorder, chronic (R63.32)
Updated Coding Guidelines
In addition to new or changed codes in the set each year, home health agencies must also be ready for updated guidelines on when and how to use them. The coding guidance for FY22 features a few but notable updates. Here are the two biggest changes affecting home care cases.
Using Medical Record Entries
The new guidance says that when a provider does not tell the coder laterality, they can use notes from other clinicians to specify left or right. However, if there are conflicting notes in the record, the coder must query the doctor for clarification.
Also, the coder can now use entries in the medical record for other codes, including:
Body Mass Index BMI
Pressure ulcer staging
NIH Stroke Scale (NIHSS)
Social Determinants of Health (SDOH)
Blood alcohol levels
The SDOH section now allows coders to use notes from social workers, case managers, and nurses to specify psychosocial conditions impacting patients. Documentation must be sourced from the patient's official medical record and signed by the clinician or provider.
Treating Breakthrough COVID-19 Infections
In addition to the new COVID history code, the FY22 changes in ICD-10-CM specify how coders should treat repeat COVID-19 infections. When a patient with a history of COVID-19 infection is diagnosed with a new active case, the coder will use the history code (U09.9) and the new infection code (U07.1) together.
Summary
By now, you are more familiar and hopefully more comfortable with the key changes for coding in 2022. FY22 changes, including updates for effects of cannabis use, common symptoms, and COVID infections commonly seen in home health, will undoubtedly be useful for showing patient conditions and services required. We hope this will help you stay on top of your compliance, care quality, and reimbursement for 2022. And Happy New Year!
Author's Note: Views, information, and guidance in this resource are intended for information only. We are not rendering legal, financial, accounting, medical, or other professional advice. Alora disclaims any liability to any third party related to this content. We cannot make any guarantee related to the content.
Helpful links:
National Center for Health Statistics (NCHS) and the Centers for Medicare and Medicaid Services (CMS)
---
---

Alora has been optimized to help with agency compliance and billing. Alora gives you reports and analytics to help you monitor performance, productivity, finances, and more. Put simply, we help you manage your agency better.