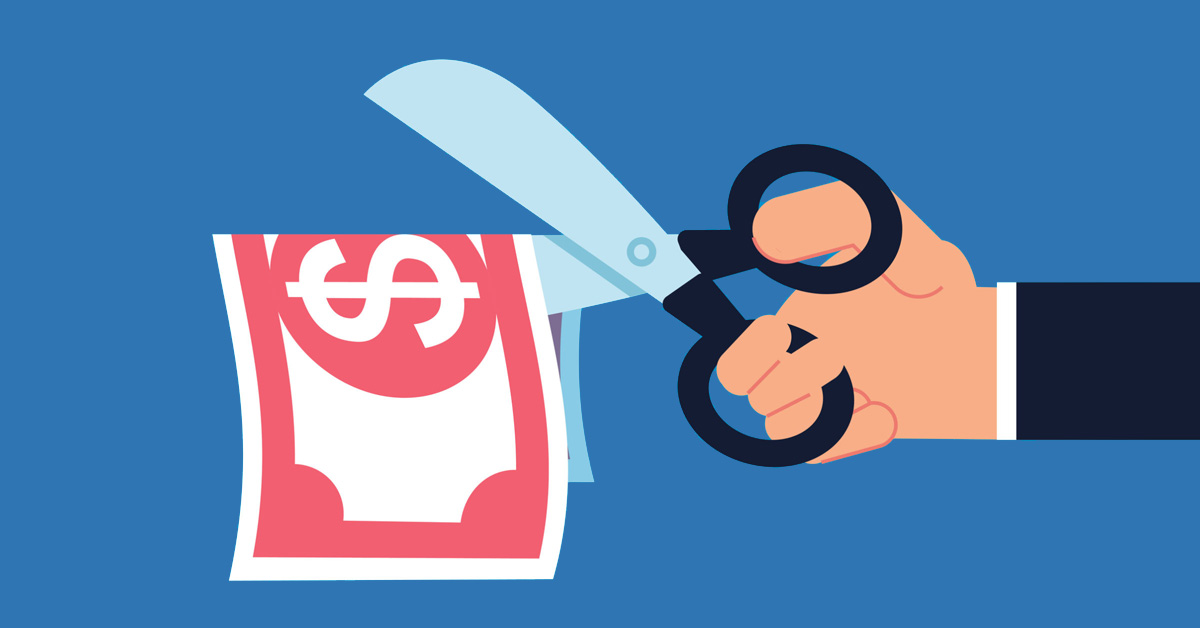 04 Aug

Home Health Payment Cuts in 2023
What You Need to Know About Home Health Cuts for 2023
At this point, it sounds like a broken record playing. But here goes.
CMS is planning to cut home health payments next year.
In June, they released the proposed rule for 2023. Here are the details that agency leaders need to know and what you can do about it now.
The Cuts Just Keep Coming
Since 2011, Medicare home health expenditures have steadily declined.
Meanwhile, the home health industry has taken on rising expenses related to infection control, supply costs, and worker shortages.
Owning or running an HHA is not an easy feat. In fact, with rising costs and challenges associated with maintaining regulatory compliance, it is downright tough. Add to that a remote workforce traveling at increasing gas prices, and you'll get a headache just thinking about it.
Yet, the Centers for Medicare and Medicaid Services (CMS) has proposed reimbursement reductions that could go into effect on January 1, 2023.
When we told you about payment cuts for 2022, we reminded you that it is important to understand how payment cuts may affect your agency so you can avoid negative effects on patient care delivery.
CMS Proposed Rule for Home Health Payment Cuts in 2023
Heavy home health payment cuts may come in the form of a negative adjustment to current rates for 2023.
The 175-page proposed rule (viewable here: RIN 0938-AU77) would affect more than 11,000 home health agencies (HHAs) across the US who provide much-needed care to Medicare beneficiaries in their homes. If enacted, the payment cuts could make it harder for agencies to operate. The home health industry is already strained by challenges such as worker shortages, particularly in small, rural, and underserved areas.
A 2021 labor cost survey of home health providers summarized that wages and home health industry expenses have dramatically increased since the pandemic. There is no relief in sight as inflation soars.
Proposed Rule Includes Negative HH Rate Adjustment for 2023
On June 17, 2022, CMS proposed a permanent -7.69% rate adjustment for Medicare home health services beginning in 2023. The American Hospital Association (AHA) said it was very concerned about the unprecedented scale of the proposed PDGM behavioral offset.
Here are the proposed payment cuts in a nutshell.
2% payment reduction in FY2023: A proposed 7.69% adjustment with inflation updates would mean a 4.2% payment reduction. That figure equals roughly an $810 million reduction in reimbursement for home health agencies in 2023.
36% behavioral change adjustment: This payment adjustment would be combined with the PDGM behavioral adjustment.
Additional $3 billion in clawbacks: The rule includes $2 billion in clawback payments for services provided during the pandemic from 2020-2021 and $1 billion in alleged overpayments from 2022.
​​A clawback retracts a portion of previous payments based on a retrospective determination of the provider's failure to achieve cost, quality, or outcome objectives. The proposed rule's retracting provider payments during a public health emergency is unprecedented. Agency owners and managers are upset that this is how CMS thanks them for caring for the elderly and disabled during that tumultuous time.
Home Health Payment Cuts Could Weaken the Industry
A fact sheet by the National Association for Home Care and the Partnership for Quality Home Care shows that 94% of Medicare beneficiaries polled would rather receive post-acute care at home. However, reducing payments to HHAs will decrease access to care. Home health providers are already struggling in light of today's challenges.
Inflation: HHAs are already burdened by inflation rates, over 8% in most areas.
Rising fuel costs: Fuel costs are up over 53% this year
Staffing challenges: Although home health referrals are up 33% since 2020, admission rates have declined by 15% due to staffing challenges and labor cost pressures.
The fact sheet also warns that home health payment cuts could lead to negative outcomes or increased Medicare spending in the form of:
Increased hospital readmissions
Preventable hospitalizations
Increased SNF and rehab admissions
NAHC and PQHH are advocating for Congress to halt this proposed rule.
Legislation to Block Home Health Payment Cuts in 2023
The home health community has strongly urged Congress to stop CMS's proposed Medicare cuts.
On July 25, 2022, Senators Debbie Stabenow (D-MI) and Susan Collins (R-ME) introduced The Preserving Access to Home Health Act of 2022 in the Senate.
If enacted, the bill would prevent CMS from implementing payment adjustments before 2026.
NAHC President William A. Dombi called the act essential to protecting the industry from CMS's devastating rate cut. He said in a press release that the senators' support in this battle will help ensure that "home health agencies can continue to deliver high-quality care that is accessible throughout the country."
How Agency Leaders Can Fight HH Payment Cuts in 2023
Agency owners and managers can fight HH payment cuts in 2023 by asking senators to support The Preserving Access to Home Health Act of 2022. You can find out how to contact your local officials here.
Summary
Home health agency owners and leaders can take action now to fight payment cuts in 2023 by supporting The Preserving Access to Home Health Act of 2022. Without a reprieve, CMS's proposed rule could weaken the home health industry. Payment cuts at this time would devastate agencies that are grappling with rising operational costs.
We hope this article has helped you understand what lies ahead so you can take action now.
References
"CMS Proposed Rule Maintains 4.36% Assumption-Based Rate Cut to Medicare Home Health Despite Sector Concerns". pqhh.org. Accessed July 27, 2022.
"CMS proposes negative home health payment update for CY 2023 | AHA News". aha.org. Accessed July 27, 2022.
"Congress Must Act to Prevent Home Health Cuts that Will Devastate Access to Care". hhau.org. Accessed July 27, 2022.
"Federal Register". public-inspection.federalregister.gov. Accessed July 27, 2022.
"High Fuel Prices in the U.S. May Crimp Oil Demand Soon". dallasfed.org. Accessed July 27, 2022.
"Home Health Leaders Applaud Introduction of Bipartisan Legislation to Block Deep Cuts to Medicare Home Health". prnnewswire.com. Accessed July 27, 2022.
"Labor Cost Survey Report". pqhh.org. Accessed July 27, 2022.
"Medicare: home health agency numbers 1967-2018". statista.com. Accessed July 27, 2022.
"S.4605". congress.gov. Accessed July 27, 2022.
"The Theory of Value‐Based Payment Incentives and Their Application to Health Care – PMC". ncbi.nlm.nih.gov. Accessed July 27, 2022.
"With Workers In Short Supply, Seniors Often Wait Months For Home Health Care". npr.org. Accessed July 27, 2022.

Alora can help your agency stay on top of all financial and workflow related operations protocols. We work with both national and state agencies and associations to keep our valued customers informed on the latest regulatory changes and concerns, keeping your agency positioned to remain successful in the home health care industry. To learn more about how ALORA partners with agencies for peak clinical performance, productivity, financial success, and compliance, click the link below to