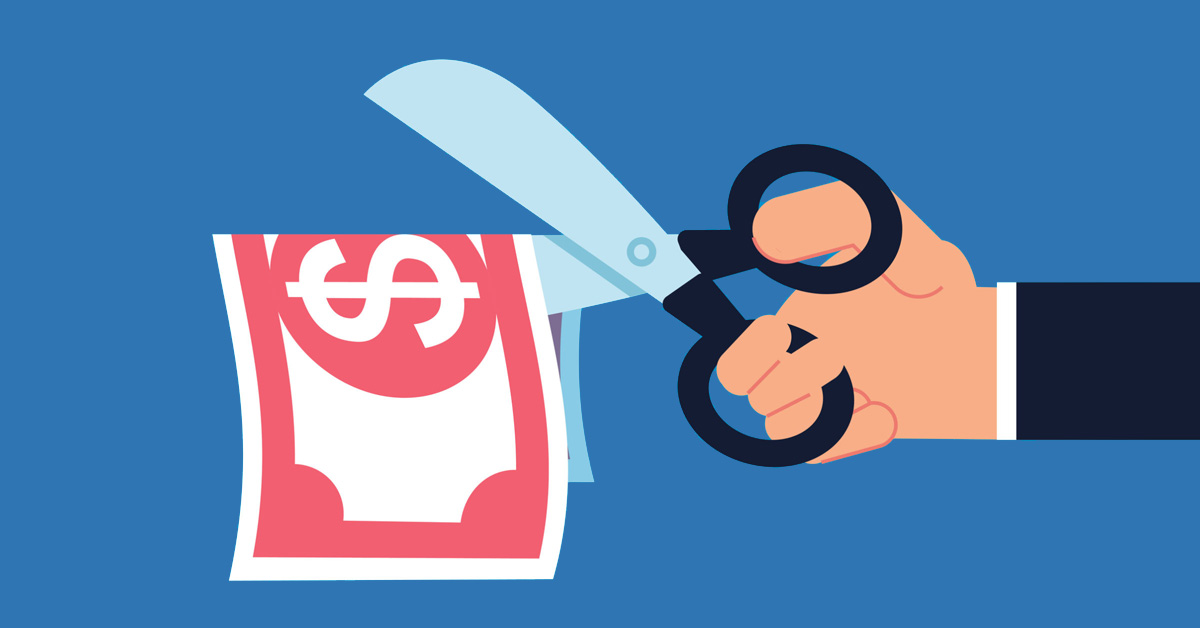 13 Jan

2022 Home Health Payment Cuts

Medicare postponed scheduled cuts in 2021 due to the pandemic. Some programs will remain on hold as we enter a new year. At the same time, others will go into effect.
Are You Ready for 2022 Home Health Payment Cuts?
Recent changes with the Medicare sequestration, Pay-As-You-Go (PAYGO) cuts, and the Patient-Driven Groupings Model (PDGM) for 2022 will affect reimbursements soon. Here's what you need to know to be ready for home health payment cuts in 2022.
The 2% Medicare Sequestration Payment Cut
The first payment cut that home health agencies (HHAs) need to be ready for is the Medicare sequestration cut. The so-called 2% sequester is a Medicare savings program. In detail, the Budget Control Act (2011) enacted an automatic, annual, 2% pay cut. Specifically, all claims are affected, including HHAs, hospitals, and doctors.
In response to the pandemic, Congress briefly paused this cut.
Firstly, by the Coronavirus Aid, Relief and Economic Security (CARES) Act in 2020. Then, on December 10, 2021, the president signed the "Protecting Medicare and American Farmers from Sequester Cuts Act" into law. You can read it here. This legislation extends the moratorium as follows:
Through March 2022: no Medicare payment reduction
April 2022: a 1% payment reduction goes into effect
July 2022: the full 2% sequestration returns
As a result, the sequester returns this spring. HHAs can expect to see a reduction in payment this year.
Pay-As-You-Go Payment Cut
The second program that HHAs need to watch is the Statutory Pay-As-You-Go (PAYGO) program in 2010. Congress created PAYGO to offset increases in federal spending. In other words, it restricts spending from raising the federal budget deficit over a 5- or 10-year period.
If legislation leads to unbalanced spending, the PAYGO sequester is activated. Then, the Office of Management and Budget (OMB) executes across-the-board cuts in some areas, specifically the Medicare program. Accordingly, cuts are capped at 4%.
Notably, low-income entitlement programs, such as Medicaid, are exempt from the PAYGO cuts, meaning that only Medicare-certified HHAs are affected.
Although the government has passed legislation that increased the deficit several times since 2010, a PAYGO sequester has never been triggered. Congress has acted several times to waive the reductions. The $1.9 trillion American Rescue Plan Act (2021) should cause a 4% Statutory PAYGO sequester in 2022. It would mean about $36 billion in cuts to Medicare and other federal programs.
Fortunately, the Protecting Medicare and American Farmers from Sequester Cuts Act (2021) blocked PAYGO cuts until 2023.
Patient-Driven Groupings Model (PDGM) and Behavioral Assumptions Payment Cut
The third cut that home health providers need to be ready for is found in the FY2022 Final Rule. HHAs will see a 4.36% payment reduction for the third year despite much controversy. This payment cut is also known as the "behavioral change assumption" or the "behavioral adjustment."
When CMS rolled out PDGM, it included an annual rate reduction to counteract assumed behaviors. CMS has not been shy about their opinion that home health agencies "practice to the payment." You can read more of CMS's comments in the Federal Register here.
The rule cut the base payment rates assuming that HHAs would change their behavior to maximize payment under the new model in three ways:
Clinical Group Coding – HHAs might change the coding practices to put the highest paying diagnosis as the primary reason for home care.
Comorbidity Coding – More diagnoses will be listed, meaning greater comorbidity adjustments.
Low Utilization Payment Adjustment (LUPA) Thresholds – HHAs would add extra home visits to avoid Low Payment Utilization Adjustment (LUPA) claims
Current claims data does not affirm the cut. But CMS has not changed it. Here, you can read more about the FY 2022 Home Health Prospective Payment update.
Summary
HHAs face significant Medicare payment cuts in 2022. At the same time, agency leaders face unprecedented struggles. Take a look back on where we've been here. The home health industry is taking on rising expenses related to supplies, labor shortages, infection control to name a few. Understanding Medicare payment cuts and how they will affect your agency in 2022 is essential to avoid negative patient care delivery impacts. We hope this article has helped you understand what is in store for your agency, so you can plan now.

Alora has been optimized to help with agency compliance and billing. Alora gives you reports and analytics to help you monitor performance, productivity, finances, and more, and our team keeps you on top of regulatory changes so you're never caught off guard. Put simply, we help you manage your agency better.