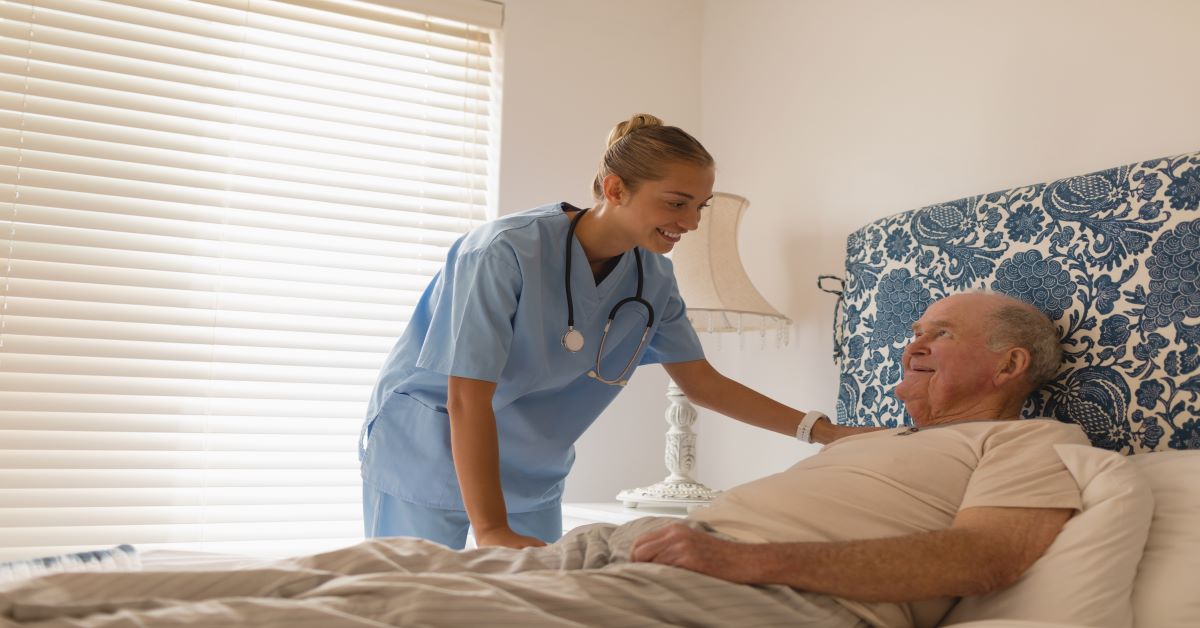 07 Aug

Reducing Readmissions in Home Health Care
The Home Health Agency Guide to Reducing Readmissions
What are the top three Ways to Reduce Readmissions for Home Health Agencies?
Being in a hospitalization situation is stressful for both the patient and their family. Barring lifesaving procedural stays, most patients would rather be home recovering in peace. No one should have to return to the hospital within a matter of days. Fortunately, readmission can be avoidable with a few preventive measures.
As a home health care professional, you are responsible for avoiding readmissions among your patients, and it makes good business sense. Every day your patient spends in a hospital equals one less day that you can bill for your services, so readmissions directly impact your bottom line.
Under the Affordable Care Act (ACA), the Centers for Medicare and Medicaid Services (CMS) are reducing their reimbursement payments to facilities that have too many readmissions within 30 days of discharge. Hospitalists and administrators are constantly on the lookout for ways to keep their discharged patients from returning too soon, hence your business contacts and referral sources are counting on you.
Smart home healthcare professionals have developed many good strategies for reducing readmissions. Here are three of the most popular methods, which you should incorporate into your care strategy.
DISCHARGING A PATIENT
Only a physician can sign off on the patient's release. Of course, it would be unrealistic for you to meet every single doctor in your area, but you should certainly get to know the manager in charge of discharge planning. Likewise, if a hospital does not designate a single person, then you could develop several points of contact among their hospitalists, nurses, and social workers. Connect with enough staff members, and you can take a team approach. This process is what we call "discharge planning." Agencies that excel in discharge planning have a big advantage over their competition.
When a patient leaves a hospital, they receive discharge orders to take home with them. These orders run several pages long and contain detailed information. Some people may assume these orders are just more bureaucratic paperwork, but as a home care professional, you know better. These documents are an essential source of knowledge that helps you do your job.
Some hospitals go paperless so that patients use an online patient portal. In these cases, you should still be sure to request a paper copy of the order, that way you avoid any problems with the patient's username or password. Once you get the order, scan and upload it to your agency's patient record system (often contained within their EMR or home health software. Make sure that anyone on your team who will be caring for this patient will have access to your agency's copy of the order within said EMR system for home health care.
Study the orders carefully. They include diagnoses and any surgeries or other interventions that were done on the patient. Knowing what treatment the patient receives will inform how you care for them at home.
Typically, a nurse or another expert reads through the order with the patient or a family member. See if someone on your staff could be present in the room for that meeting, that way you can review the doctor's notes and ask questions. You can also check in to make sure the patient or family member (who may be exhausted and not entirely focused) understands what is said.
The order will provide lists of medications, both the ones the patient was taking before admission and updated prescriptions. The drug name and dosage can change, so you must stay on top of these details. If the hospital staff does not give pills to the patient at the time of discharge, then you may need to visit the pharmacy to pick up their prescriptions. A study by Dr. Alan Foster found that 11% of discharged patients suffered an adverse drug event; 27% of the events were believed to be preventable.
Orders list upcoming tests, screenings, follow-ups, and doctor appointments, some of which need to be scheduled. Caregivers may help their patients by calling, making appointments, and putting them on the calendar.
Follow-up and communication are key. A few days after the patient arrives home, your agency should send a note or make a phone call to the hospital to let them know how their discharge orders are being implemented. Doing so reassures the hospital's staff that this patient is in good hands. Research has shown that patients who received a medication review and reconciliation through a simple phone call to the pharmacist had significantly lower readmission rates at seven and 14 days after discharge.
PREVENT FALLS
A common cause of readmission is when a patient falls. Patients with diabetes may acquire neuropathy in their feet, which means they lack nerve sensitivity, making it harder to walk. Hip replacement can also make a fall more likely. Other conditions that greatly increase risk are Parkinson's or a recent stroke.
Every team member is responsible for preventing falls. Always conduct a thorough assessment of the patient's risk factors. These include not only the patient's abilities and limitations but also the detailed circumstances of their home environment. Carefully examine the size and shape of the shower or bath, and check for carpets and rugs on the floors. The more detailed the assessment, the better.
Start with the patient's history of falls. Find out where and when each fall happened. Make a plan to avoid repeating those same hazards. Assess the patient's gait, strength, and balance. Identify any medications that might increase the risk of falls. Check the quality of the patient's vision. If they wear glasses, how recently has their lens prescription been updated? Measure their orthostatic blood pressure. Take a careful look at their footwear. Do their shoes provide good arch support? Many sandals and slippers lack good traction and can lead to a spill.
Here are three common tests you can use to assess fall risk.
The TUG Test (short for "Timed Up and Go")- Is the preferred functional test for identifying problems with gait and balance. The patient is asked to sit in a chair, stand up, walk 10 feet, turn around, walk back to the chair, and sit down. If the patient needs 12 seconds or more to complete these motions, that indicates an increased risk of falls.
The 30-Second Chair Stand Test – Assesses leg strength and endurance. The patient sits in a chair, crosses their arms, stands up, and sits down as many times as possible in 30 seconds.
The Four-Stage Balance Test – Assesses balance in successively more difficult standing positions. The patient begins by standing with their feet side by side and holds that position for 10 seconds. Each stage is progressively harder. If the patient cannot hold the tandem stance for 10 seconds, they are considered at increased risk of falls.
There is some evidence that vitamin D might play a role in maintaining equilibrium. So take a look at the patient's vitamin D intake. If it is very low or infrequent, then you might suggest vitamin D supplements (available over the counter without a prescription.)
Home Health Aides and caregivers must be trained in how to walk with patients and provide support to keep them from falling. When writing a falls risk assessment, be sure to give specific instructions for each activity of daily living. So, for example, when assisting a patient with dressing, should the caregiver simply "stand by," ready to step in and help if needed? Or do they need to lift the patient and hold them up, providing hands-on help with each task? These instructions are crucial and cannot be overlooked. Even a small mistake in this area could lead to a fall that sends the patient back to the hospital.
SANITIZE
The worst days of Covid are behind us, but we all need to keep washing our hands. Patients fresh out of the hospital need a hygienic, germ-free environment. Researchers at the University of Maryland found that hospital patients who had positive clinical cultures 48 hours after admission had a higher risk of being re-hospitalized. Approximately 5% or one out of 20 hospital patients receive treatment for healthcare-associated infection (HAI). Mostly these tend to be urinary tract infections, intravenous infections, and infections of a surgical wound. Also, pneumonia can arise in patients on ventilators.
A lot of infections can be prevented by the implementation of a proper home health agency wound care program. That said, even if your agency is not licensed to perform wound care, you still have a responsibility to prevent infection.
Start by investing in a supply of antibacterial wipes and equipping your caregivers with them. Every surface in the patient's room should be wiped down at least twice a day. Showers, baths, and toilets need to be cleaned frequently. Depending on where you operate, your state may require your staff to wear facemasks at all times. Even if your state does not mandate facemasks, they are still a good idea. Train your caregivers to avoid making any unnecessary physical contact with patients (unless needed to prevent falls, see above). If and when they do need to provide hands-on support, they should always wear protective gloves. There are many brands and different types of gloves available on the market. We recommend powder-free Nitrile exam gloves because they are thin, comfortable, and have good tacticity, while still providing maximum protection against germs.
THERE'S NO PLACE LIKE HOME
Everyone knows the best place to recover is in the comfort of home. Because you care about your patients and their well-being, you have every incentive to keep them out of a facility as much as possible. By relying on discharge planning, preventing falls, and keeping a clean, germ-free environment, you improve the odds that your patient stays out of the hospital.
Read blogs on related topics:

A strong ehr for home health assists forward thinking agencies in reducing hospital readmissions in their patients.   With a simple user interface at its core, Alora was voted easiest to use home health software in Software Advice's Reviewer's Choice awards, and additionally was awarded "Outstanding customer support" recognition. For optimal patient care and efficiency, paired with regulatory alignment and best practices for workflow, Alora brings the power of simple to every aspect of a home health business.
Want to learn more about how Alora can help your home health agency?