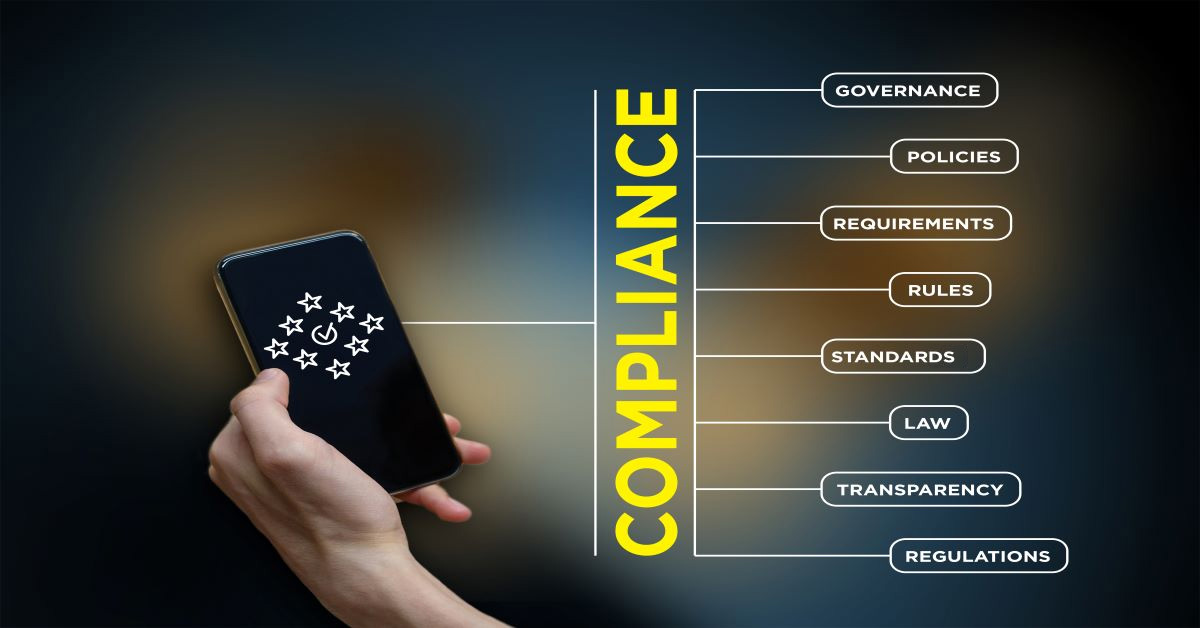 26 Nov

California EVV Phase II
California Electronic Visit Verification Phase II Information
Like most other states, EVV was mandated for the state of California via the 21st Century Cures Act. Phase I of California EVV began at the start of 2021, with Phase II set to begin in January of 2022. What services are covered? Who is California's EVV state aggregator, and can I select my own system for my agency? We answer those questions and cover the bases in this blog…
California EVV System Information
To review Alora's EVV System for California, click here.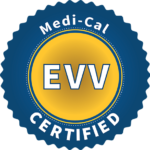 Alora Home Health Software is an approved EVV vendor for the requirements set forth by the state of California. Alora's integrated, certified Medi-Cal ready electronic visit verification solution is built into Alora Home Health Sofware for California
offering agencies the simplicity of work-flow efficiency through one centralized homecare agency management solution. When everything you need is in one place, the complexity of errors, completing dual work and managing EVV and homecare software through separate systems is removed.
What did EVV start in California?
The implementation deadline for California EVV Phase I was January 01, 2021
The implementation deadline for California EVV Phase II was January 01, 2022
As an Open-model state, California's deadlines for EVV Phases I & II were January 1, 2021, followed by January 01, 2022, respectively. California has selected Sandata as the EVV aggregator for Phase II.  Originally for Phase I, the California Medicaid program mandated that all provider agencies use their selected vendor's state EVV system. Home Health Care & Personal Care agencies operating in California will be able to select their vendor of choice within Phase II, so long as that provider is able to successfully aggregate with the Sandata system.
CALIFORNIA SELECTS SANDATA FOR PHASE II EVV AGGREGATOR 
Utilizing the open-model format for Phase II of their EVV, the State of California selected Sandata Technologies, LLC. (Sandata) to implement the State's Electronic Visit Verification (EVV). The selection was announced in the fall of 2021. The announcement follows the national push for states to meet compliance with the specifications and requirements established by the federal 21st Century Cures Act (the Cures Act), the Centers for Medicare & Medicaid Services (CMS) rules and regulations, and Missouri Rule 13 CSR 70-3.320.
More about Sandata EVV
Sandata is well known and trusted as a national EVV provider, working with providers and 3rd party systems (including integrations in numerous states with Alora Home Health Software) across the country to offer EVV compliance and options. Working with some of the earliest states that implemented EVV such as Ohio, Sandata is experienced in developing interfaces with multiple EVV and related vendors.
California EVV Phase I & Phase II
The state of California set implementation for EVV in two phases:
Phase I:
CA EVV Phase I is for the state's In-Home Supportive Services (IHSS) program and Waiver Personal Care Services program, focused on EVV implementation for programs that currently use the Case Management Payrolling & Information Systems (CMIPS II) and Electronic Time Sheet System (ETS). Learn more about the January 1, 2021 Phase I implementation on the official
CDSS EVV website
.
Phase II: CA EVV Phase II utilizes Sandata as the state aggregator to implement EVV for non-CMIPS and agency PCS, and self-directed and agency HHCS.  This includes programs at DHCS, DDS, CDPH, CDSS, and CDA including:
DDS 1915(c) Home and Community-Based Waivers, including the Self-Determination Program
DDS 1915(i) State Plan Home and Community-Based Services
DHCS 1915(c) Home and Community-Based Alternative Waiver
DHCS Home Health Care Services
CDA/DHCS Multipurpose Senior Services Program (MSSP) 1915(c) and 1115 Waiver
CDPH/DHCS 1915(c) AIDS Medi-Cal Waiver
Phase II implementation of EVV will utilize Sandata's EVV solution for Personal care services and Home health care services providers not included in Phase I.  This will be inclusive of Personal care services through provider agencies, individual providers, and some providers of self-directed services, and all Home health care services.  EVV Phase II follows the "Open Model" EVV approach that allows agencies to choose between Sandata or an alternate California EVV system so long as that system meets state and federal EVV requirements.
For a seamless Medi-Cal compatible EVV System experience, important features agencies should prioritize include:
The ability to monitor home visits live, automatically tracking no shows or delayed visits
Functionality to accelerate agency billing and payroll (as EVV data is automatically populated into claims processing & payroll)
The ability to complete POC-based visit notes
Nurses & therapists should be able to complete visit notes & assessments while at the patient's home, enjoying access to important clinical information on their mobile device of choice
Features that allow home health aides to check schedules, look up patient information, & communicate directly with your agency through secure mail
Request Alora Home Health Software information
What are California EVV System Requirements?
Electronic visit verification (EVV) in California requires the use of an electronic-based system that collects information through a secure website, a mobile application, or a telephone line. Federal law in concert with the parameters of the 21st Century Cures Act required all states to implement EVV for Medicaid-funded personal care services by January 2020  for phase I, and home health care services by January 2023. Compliant EVV systems must verify:
The type of service performed
The individual receiving the service
The date of the service
The location of service delivery
The individual providing the services
The start and end time of the services provided
CALIFORNIA EVV PHASE I INFO
Implemented on January 1, 2021, phase 1 was focused on IHSS and Waiver Personal Care Services (WPCS) programs that used the Case Management Payrolling & Information Systems (CMIPS) and Electronic Timesheet and Telephonic Timesheet Systems.
CALIFORNIA EVV PHASE II INFO
Phase II of California EVV follows open-model-state specifications, selecting the existing electronic visit verification system "Sandata" to implement EVV for non-CMIPS and agency personal care services, and self-directed and agency home health services. Set to begin in January of 2022, for more information on California electronic visit verification phase 2, please visit the DHCS EVV Phase II website.
CALIFORNIA EVV Q&A?
Q: What is the implementation date for California EVV Phase I?
A: January 1, 2021
Q: What is the implementation date for California EVV Phase II?
A: January 1, 2022
Q: Who is the state EVV system for CA EVV Phase II?
A: Sandata
Q: Is California an open-model EVV state?
A: Yes
Q: Can I choose any EVV system for California EVV phase II compliance?
A: Yes, provided the system fulfills all of the state's EVV aggregator requirements with Sandata
Q: Will California's EVV requirements change the number of service hours or mandate location and method EVV is delivered?
A: No
Q: Is GPS required for California EVV?
A: No
Q: Are all Personal Care providers required to register within the state's official Provider Registration portal?
A: Yes, personal care provider agencies  are required to register in the Provider Self-Registration portal for the Phase II January 1, 2022, implementation deadline.
Q: Are all Home Health care providers required to register within the state's official Provider Registration portal?
A: As of December 2021, providers who only provide home health care services are not required to register. (may be subject to change)
Q: If I select an alternate EVV system, where can I find detailed requirements?
A: Information on alternate EVV system requirements and specifications can be found at the following links:
CalEVV Specification User Guide
CalEVV Vendor Technical Specifications​
For additional questions on California EVV, click here to visit the California Department of Social Services Website
California Agency Options
California home health care and personal care agencies are free to choose any compliant EVV system for California, Alora Home Health Software for California offers an award-winning solution, consistently rated as the easiest to use by caregivers and managers alike. Alora is a compatible EVV system for California Medicaid EVV protocols. Caregivers can complete visits on their smartphones or tablets…while administrators can enjoy the power of managing the entire agency from the convenience of their mobile devices or desktop computers. Alora was engineered with the expertise of real home health professionals and software technology experts, resulting in an extraordinarily easy-to-use software system. With free training and an easy-to-use interface, agency adoption is seamless and quick.
Learn more about Home Health Software for California with built-in-EVV