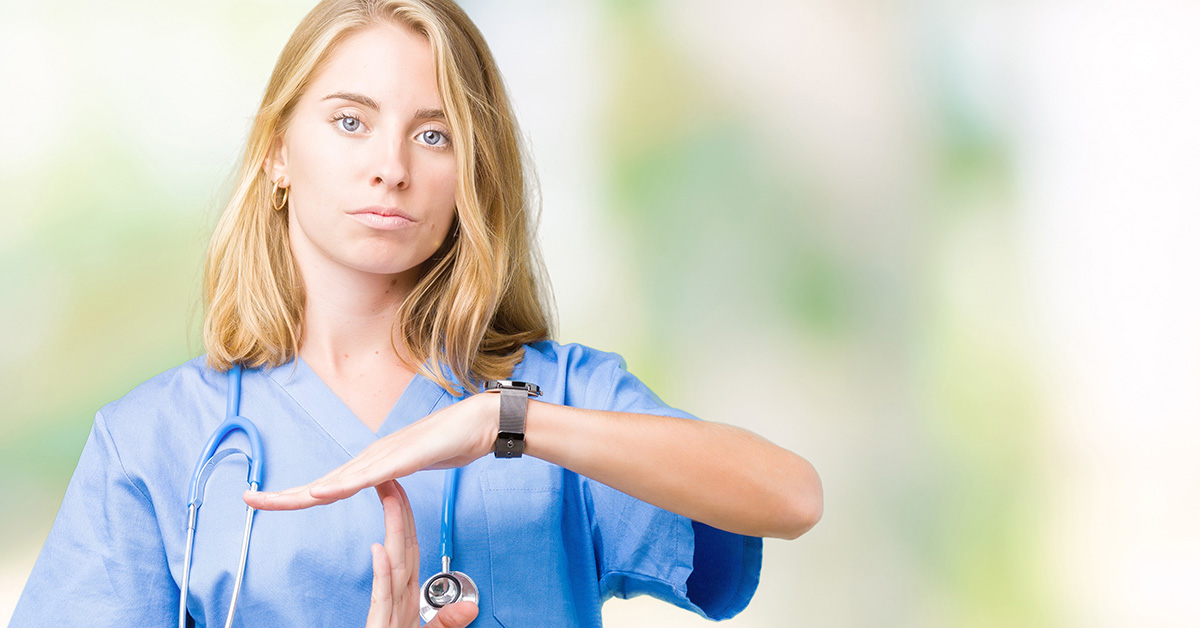 10 Feb

Is Your Case Management Effective?

Effective case management is critical in a home healthcare agency. Having effective case managers can be a game-changer. How confident are you that your nurses have the skill they need, and how effective is your agency's case management?

Home health agencies can gauge how effective their case management is by looking at the agency's performance under the Patient-Driven Groupings Model (PDGM). Strong home health care management by solid clinicians leads to optimal clinical outcomes and profitability. 

Let us explain what good home health case management looks like and how you can improve today.
Are Your Home Health Case Managers Effective?
Let's start by defining home health case management. Case management is defined as a collaborative process to meet patients' health and safety needs. Some of the Case Manager's responsibilities include:
Assessment
Care planning
Facilitation of services and disciplines
Communication/coordination with the interdisciplinary team
Evaluation of goals
Advocacy for options, services, or resources
Home health case managers can prevent avoidable complications by appropriately responding to patient needs. And that's good news for patients, families, providers, and the healthcare system.
The typical patient who requires in-home medical services is older than age 65 and lives with multiple chronic conditions such as dementia. They may also have impaired mobility and require assistance getting around and managing daily activities. Studies have shown that case management is a cost-effective strategy for coordinating chronic illness care.
Registered Nurses (RNs) are responsible for case management in home healthcare. The expertise of the RN is the most critical link between the agency's patient, their doctor, the payer, and the community. Effective home health case managers are critical to successful outcomes for the agency. And here's the thing. Not every good RN is a good Case Manager (CM).
So how do you know if the Registered Nurse Case Manager (RN-CM) is doing a good job? And how can you help them improve?
Here are three ways RN-CMs can help your agency and how to improve your case management.
Are Your CMs Reading the H&Ps?
Professional nurses know how to read medical records like History and Physicals (H&Ps), Therapy Notes, and Progress Notes. They've been doing it since nursing school. They know the terminology, the tests, and what should or shouldn't be in a note. That's why they earn the big bucks.
But do they know what to look for specific to home health care that is different from other healthcare settings? Before an RN looks at medical records for your agency, they should understand PDGM and how it affects your reimbursement. In some cases, reimbursement can vary up to 20% based on secondary diagnoses alone.
RN-CMs who understand PDGM don't overlook valuable information. Likewise, they never miss an opportunity to call a doctor for more detailed information to improve compliance or reimbursement. Effective case managers check for all patient diagnoses and functional impairments because they don't want to miss case-mix points. Essentially, they make sure they aren't leaving money on the table for your agency.
Tip to Improve Case Management: Maximize the Intake Process.
Home health agencies must gather as much information during the intake process as possible. It will set the RN-CM up for success because they can capture the clinical information needed for the plan of care.
Are Your CMs Proactive with Plans of Care?
According to 42 CFR 484.55 in the Conditions of Participation for Home Health, the Registered Nurse performs an initial comprehensive assessment of the patient and develops a Plan of Care.
The RN-CM in home health needs knowledge and experience to make the best decisions and truly optimize care. Some agencies use software algorithms that tell how much therapy a patient should need or how many visits a new diagnosis qualifies for under Medication Management, Teaching, and Assessment (MMTA). Other agencies depend on OASIS scrubbers or in-office staff to review documentation after it comes in from the field. That is one solution. But remember, direct care nurses in patient homes see and hear what no one else can.
Good RN-CMs are proactive with patient care, plan for the right services, and avoid missed visits. For example, a good RN-CM might pick up on issues that need to be addressed. A weight-loss trend could result from an undiagnosed swallowing issue that needs a speech therapy evaluation. Effective CMs are proactive in planning and delivering care.
Tip to Improve Case Management: Provide Staff PDGM Training.
It is good for home health agencies to invest time training RN-CMs. Training on PDGM and what to look for in the home can increase case management skills, ultimately benefiting the agency. Agencies must prepare nurses to perform thorough assessments and comprehensive care plans.
Are Your CMs Thinking Critically?
Patients want to remain at home. Medicare and other payers also want to keep patients at home for the cost savings. But home health case managers must think critically to accomplish this goal.
Over the last few years, home care has witnessed increased patient acuity with more complicated family dynamics. Behavioral issues and socio-economic determinants affecting health make home care today more difficult. The problem is that just like any specialty, it can take time to develop the critical thinking skills needed to manage all these factors.
Innovative home health agencies have expressed an increasing need to provide specialized care for clinical conditions, gerontological expertise, and palliative care as critical competencies. Home health has unique challenges.
RN-CMs who can think critically in home health typically learn from dealing with situations first-hand or hearing about scenarios that peers have encountered. Moreover, they can recognize problems before they arise. They know what to do and when to do it. And effective RN-CMs can work independently and with others to accomplish desired outcomes.
Tip to Improve Case Management: Promote mentorship and development programs.
Agency leaders must encourage case managers to share their experiences with the team. One way agencies can do this is to participate in orientation for new staff. Nurses can learn the most from each other. All agencies should match newer employees with seasoned staff who can show them the ropes and serve as resources when they need help.
Summary
With strong home health CMs, your agency will see better patient outcomes and a boost in the bottom line. Now that you know what effective home health case management looks like and how to improve, you can start today.

Alora helps agencies with case management, workflow, and every aspect of the day-to-day operations of a home health business. With a mobile-ready, easy-to-navigate system optimized for admins and caregivers, there is no limit to what you can accomplish. Want to learn more about the power of simple?