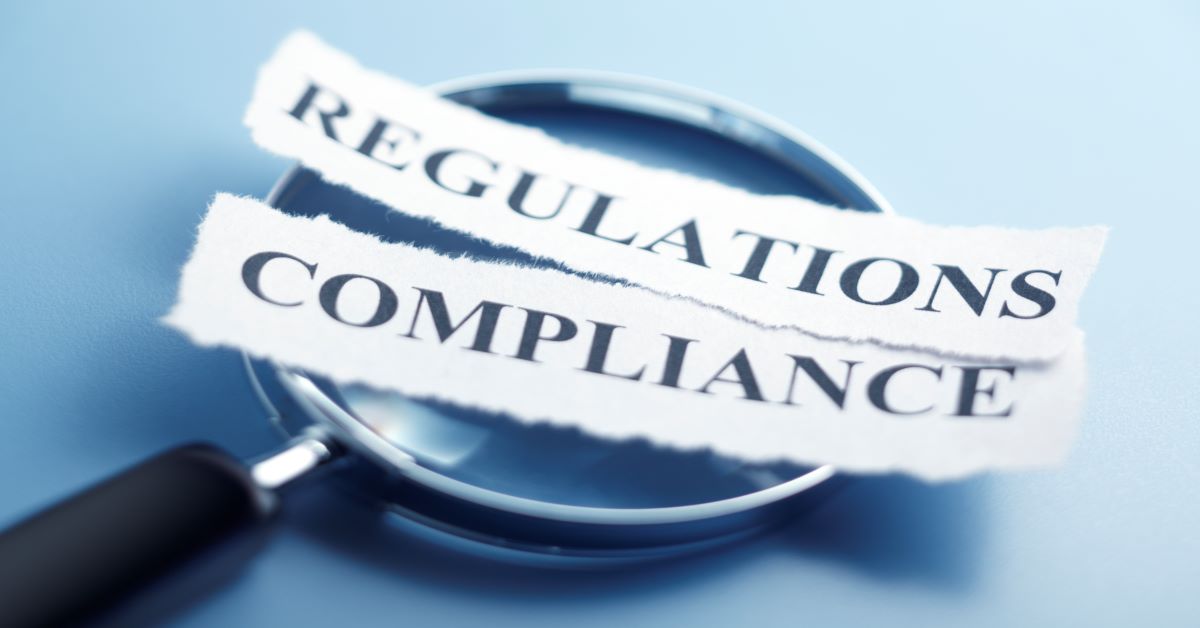 04 Mar

Exploring Electronic Visit Verification Facts
SPOTLIGHT ON OHIO & THE ODM EVV MANDATE
Electronic Visit Verification, also known as EVV, is quickly becoming a federally-mandated requirement which all state Medicaid programs must implement in order to verify that home health, homecare and/or personal care services are delivered to their intended patients. Electronic visit verification is mandated under the 21st Century Cures Act, which was effectively signed into law in 2016 with the intent of decreasing the rampant levels of reported fraud within Medicaid claims filings.
The new EVV mandates require that each state must have a state-wide and properly approved Electronic Visit Verification system fully operational by an implementation deadline of January 1st 2019 for all Medicaid-funded home health agencies providing services, and by the first of January, 2021, for all Medicaid-funded personal care services.
States are provided with a certain level of discretion to flexibly create and implement an electronic visit verification system prior to the mandated deadline date. At the close of the deadline, states which fail to comply with EVV requirements, or fail to demonstrate a reasonable good faith effort at a timely implementation will be impacted by a reduction of their FMAP (Federal Medicaid Assistance Percentage)  rates, seeing significantly decreasing rates for every additional year in which the state fails to meet compliance with the mandate.
THE OHIO DEPARTMENT OF MEDICAID (ODM) EVV MANDATE
 Following the announcement and institution of phase I and the impending phase II of Ohio's EVV mandate, the state forged a contract with EVV provider Sandata, to offer a cost-free basic EVV solution which agencies could use to move into compliance. Sandata's system uses mobile GPS enabled devices which are provided to Medicaid beneficiaries who receive home health care or personal care services. Ultimately each agency is responsible for providing the services and meeting the compliance requirements set forth by the state whether using Sandata or another vendor. Alora Home Health software is the first approved vendor outside of Sandata for EVV services in the state of OHIO. Sandata also has made available an application which can be installed on any mobile device that can be used to satisfy compliance with the state's mandate. ODM in conjunction with Sandata also offer additional alternative options via Telephony and/or manual entry, in the event their solution is not available during work hours.
Agencies which utilize the Sandata ODM system will have access through their online portal to monitor and update their electronic visit verification usage. Any agency providing home health care services that chooses not to use Sandata's EVV system, is free to select an alternative system for electronic visit verification, so long as the alternate EVV system to Sandata they choose has been approved in advance by the ODM. Any completed visits which have been recorded with an electronic visit verification system that fail to match with the correct billing claims, will be ultimately denied by the Ohio Department of Medicaid.
Request info on Home Health Software for Ohio
ELECTRONIC VISIT VERIFICATION IMPLEMENTATION INSTANCES
During the start and conclusion of patient visits, a direct support professional must fully document the type of care or service provided and the identity of the patient they provided the services to, transmitting this information on an ODM approved device, an approved back up system, or the agency's EVV system.
INSTRUCTIONS FOR UTILIZING THE ODM APPROVED EVV SANDATA SYSTEM
Option one: A DSP (direct support professional) will enter information on the visit using a Sandata device or at the start and conclusion of the visit
Option two: A DSP (direct support professional) uses ODM's Telephony option and enters visit information through a call to a designated phone number (utilizing a landline phone) , following the automated prompts from the system and completing the details of the visit entry. Once telephony has been used, the Sandata system will create an exception for this visit that will require a clearance within the Sandata online electronic visit verification system.
Option three: A DSP (direct support professional) can record manually all visit information at the start and conclusion of a visit, and then at a later time the information can be uploaded through the agency's online portal.
Scenario four:  A DSP (direct support professional) starts or concludes a homecare visit while initially utilizing an approved device; however by the conclusion of the visit, the device is not functioning or is not available. The manual or Telephony option can then be utilized, which will create an exception for the portion of the visit where the ODM-approved or supplied device was not operating.
Exceptions Circumstances: In the event that agency personnel make errors in properly entering the start or conclusion time of visits, or if individuals mistakenly enter improper or incorrect information, an exception in the system can be created. These exceptions will need to be approved prior to the processing of billing for the services rendered. If during a visit, the patient does not feel comfortable allowing the EVV system devices to be used, then agency personnel can denote this in the documentation and decline to use the system during the visit. This scenario also requires an exception that will need to be cleared within the EVV portal online.
WHAT IF I WANT TO UTILIZE MY CHOSEN ALTERNATIVE EVV SYSTEM?
If an agency provider already has an electronic visit verification system in place, so long as the vendor is approved by the ODM and the system meets the requirements of the mandate, this is acceptable. If an agency is seeking to acquire and use an EVV system outside of Sandata, Alora, or any other ODM-approved vendor, the agency will need to apply through the ODM to have the system they are attempting to use approved. Click here for a list of ODM EVV system Technical Specifications
Click here for a list of ODM EVV system Business Requirements.
TIMELINE FOR EVV IMPLEMENTATION PER ODM
There are three implementation phases of the ODM's EVV system.
Phase One – January 8th, 2018 (inclusive of  state plan home health aide, state plan home health RN, private duty nursing (PDN), LPN, Ohio Home Care Waiver RN, LPN nursing, Ohio Home Care waiver home care attendant, Ohio Home Care waiver personal care aide, and State Plan RN assessment.
Phase Two – Phase two will include all additional Medicaid home health and personal care services, inclusive of many services provided by the Ohio Department of Developmental Disabilities. Phase Two implementation (which is currently still within its final development period) has been slated for early 2019.
Phase Three – Implementation of phase three is scheduled to go into effect in May of 2020. More details are forthcoming.
DELAYS & OTHER ACTIONS
NAHC and Ohio organizations have been coordinating with lawmakers in the US House and Senate to gain support for legislation aimed at delaying EVV implementation due to the undue burden it places on some agencies, particularly smaller agencies. The proposals being floated have attempted to postpone the January 1, 2019 implementation date of mandated electronic visit verification until January 1, 2020. These measures are currently being discussed and debated.
The Ohio Council for Home Health & Hospice (OCHCH) has been closely monitoring the approaching deadline for PHASE II implementation and holding information sessions, workshops, and working with agencies and lawmakers to better prepare OHIO for the coming mandate phases.
CALENDAR OF UPDATES
JUNE 2018: Services administered by the Ohio Department of Developmental Disabilities (DODD) subject to Phase Two EVV implementation include nursing, delegated nursing, and 15-minute unit-based homemaker/personal care services. This does NOT include homemaker/personal care billed under the daily rate. Services offered through the Self-Empowered Life Funding (SELF) waiver will have EVV introduced in May 2020 as part of Phase Three. For phase two, training on the EVV and access to ODM's EVV system will begin January/February 2019, the system will "go live" May 6, 2019**. However, claims will begin to be denied if electronic visits and billing documentation does not match in the summer/fall of 2019. ODM has stated they are committed to this timeline even if federal legislation to postpone EVV implementation deadline by one year succeeds. 
July 2018: House resolution 6042 passed in the U.S Senate. The bill is awaiting signature of President Trump. Once signed, the official implementation date will be moved back to January 1, 2020**. The Centers for Medicare and Medicaid Services (CMS) has also begun taking 'Good Faith Efforts' applications from states to delay reductions in reimbursement by an additional year.
July 2018: The Ohio Department of Medicaid emailed Phase Two providers a new introductory letter regarding details on the rollout of EVV.
July 2018: President Donald J. Trump signed H.R. 6042 into law. States must now meet a deadline of January 1, 2020 to move into full compliance with the 21st Century Cures Act. The White house issued a well-publicized press release
August 2018: The Ohio Department of Medicaid released this letter in response to the passage of H.R. 6042. At this time, the Ohio Department of Medicaid is not planning on pushing back their stated timeline for Phase Two implementation. Training will be available at the beginning of 2019 and system "go live" will be on May 6th, 2019. Medicaid will begin to deny claims that do not have appropriate EVV visits in fall of 2019.
September 2018: The ODM emailed Phase Two provider emails listed in MITS and included a Provider Readiness Checklist.
September 2018: The ODM and the Ohio Department of Developmental Disabilities held a joint stakeholder meeting to discuss how Electronic visit verification will look in unit-based homemaker/personal care and nursing services. The stakeholder group focused on how to operate EVV when a DSP is supporting multiple individuals.
September 2018: ODM (Ohio Department of Medicaid) officially released the Business Requirements and Technical Specifications for electronic visit verification alternate vendors for Phase Two services.
October 2018: ODM announced via a memo that Phase 2 of Electronic visit verification implementation is being delayed to no later than August 5th, 2019. Associated claims denials will also be delayed with this announcement.
October 2018: ODM announced training for Phase 2 providers will begin on May 6th, 2019. Agencies will be able to sign up for training starting in April 2019. The Official go-live date for Phase 2 is now August 5th, 2019.
For more information on OHIO's EVV mandate Click here to visit the Ohio Department of Medicaid EVV webpage
To request information or a demo of Alora's ODM approved EVV solution:
Click here to visit our OHIO integrated electronic visit verification solution page
Click to Learn more about Home Health Software for Ohio
For additional information on this topic or on Home Health Software technology, email us at Info@Alorahealth.com
The Alora Home Health Blog
Read the Alora blog to learn more about the Home Care Software industry, including recent news, articles and commentaries, as well as other issues that pertain to Homecare in the U.S and beyond. For more information on our blog, or for questions or feedback, please send us an email to homehealthsoftware@alorahealth.com