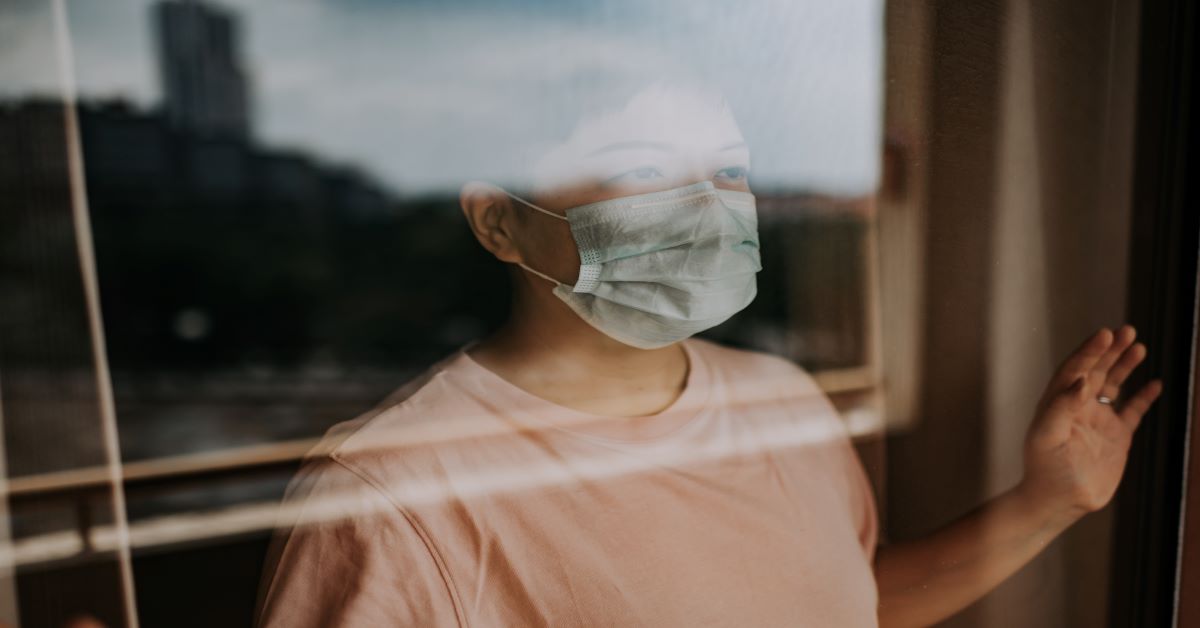 14 Jan

HOMECARE AGENCY SAFETY DURING COVID
Things Your Agency Should Be Doing To Stay Safe During the COVID-19 Pandemic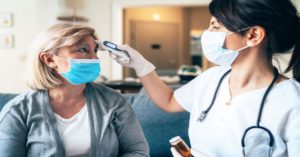 On New Year's Day, the Wall Street Journal reported the latest, emerging COVID-19 virus variants. Meanwhile, many countries face a second surge of coronavirus infections. This startling news leaves many agency owners and managers wondering if they are doing enough to stay safe during the COVID-19 pandemic.
This past year taught us much. We now know more about the virus and its potential effects on our industry. Using what we've learned, it's possible to maximize our efforts to stay safe. Here are some steps to take to protect your staff, patients, and agency operations.
Protect Your Staff
In-home healthcare, finding and keeping the right employees is a challenge. Now that you have dedicated hard workers on your team, their protection is a top priority.
Personal Protective Equipment
Personal protective equipment (PPE) supplies such as gowns, masks, and gloves are critical to protecting your staff. Agencies must first assess their supply and demand. The Center for Disease Control and Prevention (CDC) provides a burn rate spreadsheet to simplify this planning process. The calculator is also a mobile app.
Then agencies must strategically source and obtain the necessary stock. Provide PPE along with training for proper use to all employees involved in direct patient care.
Vaccination
The U.S. Food and Drug Administration (FDA) approved the first COVID-19 vaccine for emergency use in December 2020. Although healthcare workers are Tier 1a, the highest priority for first vaccinations, many homecare workers have not received one due to logistic challenges. The vaccine made by Pfizer and BioNTech ships in large quantities and requires big freezers.  Hospital systems can manage this volume, but small home care agencies, in which workers spread out over the coverage areas, are not equipped to do so. 
Agency owners and managers should check with local state health departments for information on where clinics for healthcare providers will be offered and get that information to the staff.
Screening
By now, agencies should have a daily screening process for employees. Pre-visit screens should also determine if the worker may face exposure from clients or other household members. For more information on the Centers for Medicare and Medicaid Services (CMS) required proper infection control practices, see Alora's focused infection control survey blog post. Now is an excellent time to review infection control policies and procedures in your organization and ensure they are up-to-date.
Communication
A recent Gallup poll found that only 39% of workers strongly agree that their employer communicated a clear response plan. Furthermore, only 54% strongly agree that they have the information they need to do their job in light of the COVID pandemic. These statistics show that most workers feel left in the dark. Your staff needs to know about the efforts you make during this time.
Keep your employees informed by communicating often. A weekly or bi-weekly update can evoke trust, alleviate fears, and prevent rumors. Managers should take advantage of all of the available forms of communication we have today.
Protect Your Patients
In home healthcare, we provide critical services to the most vulnerable. Agencies providing skilled home healthcare, personal care, hospice care, and other in-home services face a weighty responsibility to protect their patients.
Quarantine When Necessary
Agencies must restrict staff from working when they feel sick or have a temperature of 100.4 degrees Fahrenheit or higher. Policies must advise employees about work restrictions, pay considerations, and return-to-work criteria.
In the case of COVID-19 infection, the CDC recommends a symptoms-based strategy for returning to work following diagnosis. Familiarize your agency with the criteria found here. They no longer recommend a test-based-strategy because staff may test positive as they continue to shed virus RNA but are no longer infectious.
Environmental Disinfection
In-home caregivers should clean high traffic surfaces such as doorknobs with a disinfectant at least once a visit to prevent transmission among residents and visitors. You can find a list of approved disinfectants for coronavirus here. Staff must also teach patients and families to do so.
Education
Perhaps one of the most important things your agency can do to protect your patients is to educate them. Teaching patients and caregivers the importance of social distancing, hand washing, and masks can slow the spread.
Protect the Agency Operations
Efforts to protect the staff and patients require resources. It takes time and money, both of which may already be in short supply. Here is where you should focus.
Staffing
Staffing limitations will be inevitable. Mitigate the challenges ahead by planning. Consider working with staffing agencies, independent recruiters, or hire per diem staff to fill critical shortages. Be prepared for fluctuations in staffing levels. Cross-train your employees.
Help your staff develop emergency plans for their families. They need a plan for when schools are closed or they cannot work due to quarantine. Remote jobs may be an attractive solution for staff and employers alike. Allowing telework reduces transmission and could improve productivity. Embrace technology, video chat, and virtual meetings to help your company stay engaged and connected.
If your office remains open, ramp up the cleaning measures. Office managers should offer antimicrobial wipes and cleaners on site. Workers should wipe down workstations and high-touch surfaces (copiers, phones, etc.) frequently. Have a contingency plan in case of an outbreak in your agency. Consider what would happen if the key people in your organization were affected and how you would handle it.
Financial Planning
Congress passed their second stimulus package, allocating additional funding to help small businesses. Agencies should take advantage of available relief programs.
Home health agencies are eligible for funds through the Coronavirus Aid, Relief, and Economic Security (CARES) Act and the Paycheck Protection Program and Health Care Enhancement Act (PPPCHE). Agencies should consult with accountants, tax professionals, or other trusted advisors to determine how they could benefit the company.
Compliance
As the COVID-19 pandemic evolves, more information becomes available. Agencies should appoint an individual, or organize a team, to stay on top of compliance. Ask those involved to become the agency's advisors. They can join webinars and conference calls, read over regulatory updates, and serve as the "go-to" experts when making decisions about compliance. Also, review your current Emergency Response plan. Take this opportunity for growth and development.
Conclusion
In summary, agencies must stay vigilant to keep patients, staff, and the agency safe during this time. Agencies must consider what we have already learned during this COVID-19 pandemic.  Using what we know, we can build on current efforts to best protect those in your care.
Learn more about Home Health Software with COVID features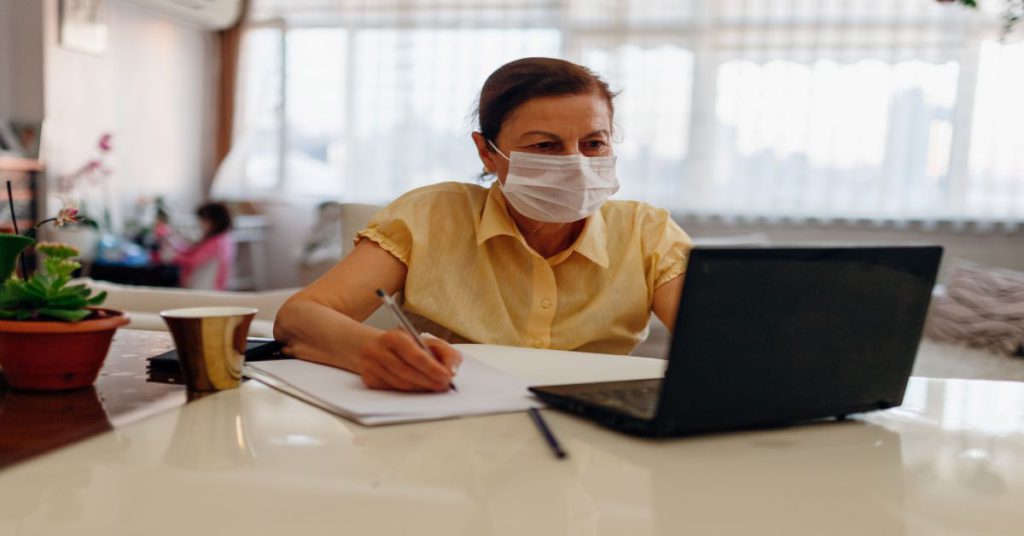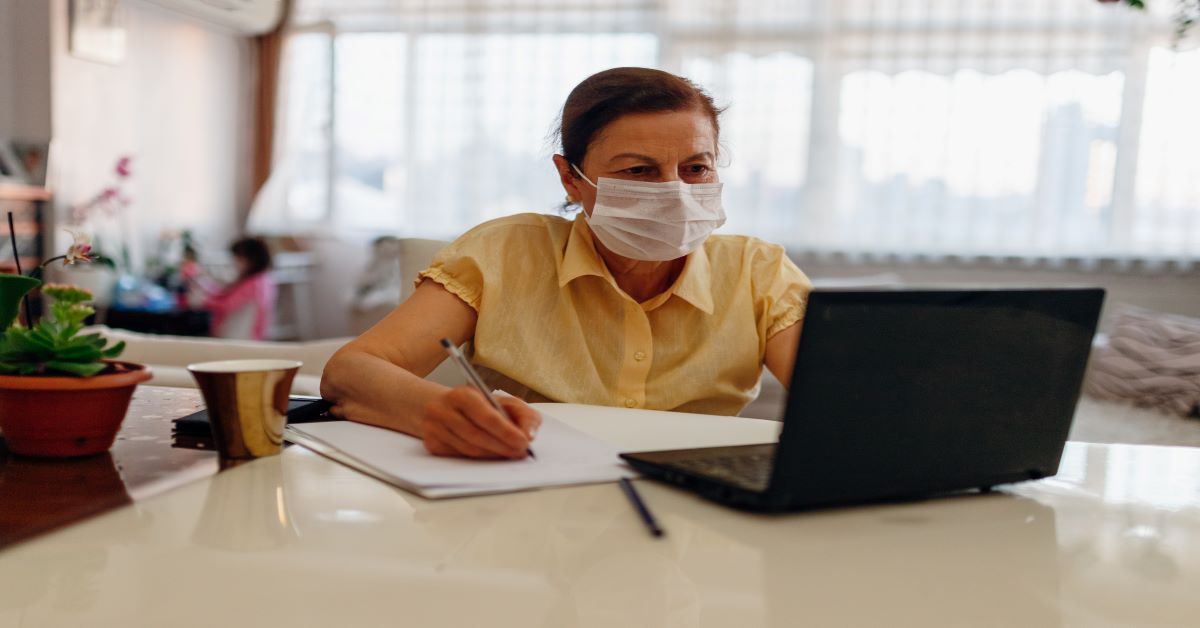 The Alora Homecare Software Blog
Read the Alora blog for industry news, including recent news, articles and commentaries, as well as other issues that pertain to Homecare in the U.S and beyond. For more information on receiving Medicaid Relief Fund payments, Home Health Software, other blog topics, questions and feedback, please send us an email to HomeHealthSoftware@Alorahealth.com