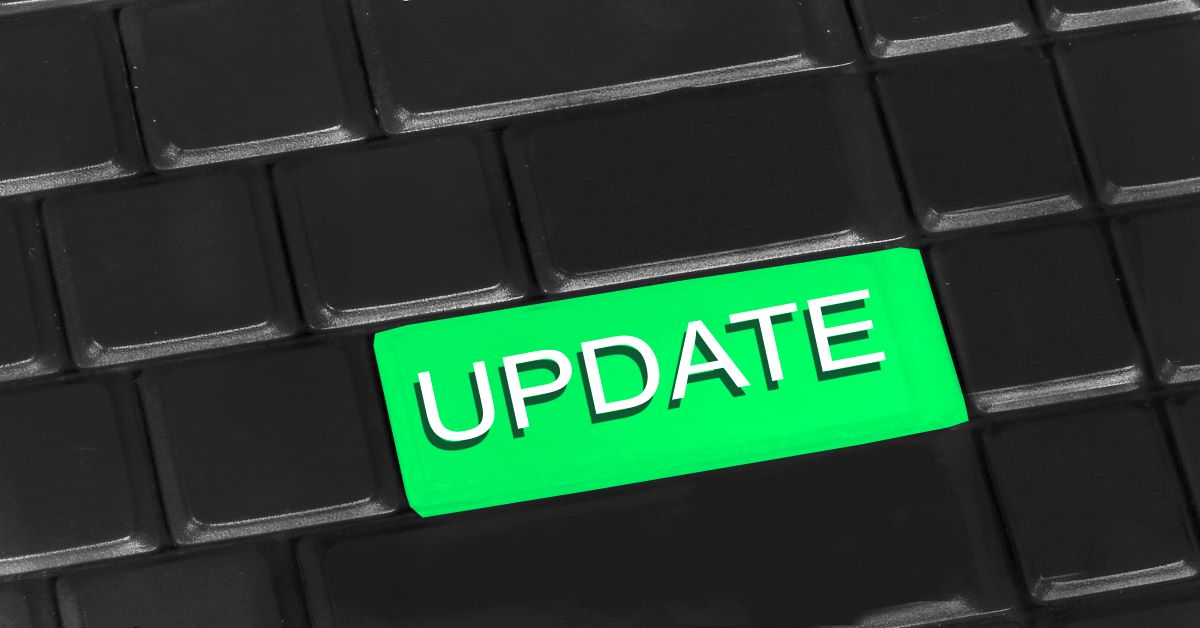 07 Apr

Home Health Care Compare is Back
The Outcome Measures Data Freeze is Over
See what Care Compare says about your business and get actionable next steps to ensure your agency's ratings are heading in the right direction.
Home Health Care Compare is back! Reporting was put on hold in 2020 because of the pandemic. Now that CMS has refreshed the quality measures, find out what the ratings say about your agency.
Home Health Care Compare Freeze Information
The Centers for Medicare and Medicaid Services (CMS) responded to the COVID-19 Public Health Emergency (PHE) with a temporary freeze on Home Health Care Compare early in 2020. In other words, the data posted on Medicare.gov in October 2020 remained frozen through the pandemic. CMS's intent was to omit figures in the first and second quarters of 2020 that could distort quality measures.
The scheduled refreshes would have included data from the first half of 2020 in Care Compare's quarterly updates for 2021. Thus, CMS decided to hold the star rating and quality measure updates for a time. But the break is over. Public reporting of home health data has resumed.
Home Health Care Compare data is slowly heating back up, starting with updated performance indicators from the Outcome and Assessment Information Set (OASIS) assessments and the Consumer Assessment of Healthcare Providers and Systems (CAHPS®) Home Health Care Survey, known as HH CAHPS. Providers saw Preview Reports in January 2022. CMS has said that Care Compare will once again reflect claims-based measures starting in July 2022.
Home Health Care Compare Ratings
Care Compare is a part of the Home Health Quality Reporting Programs (HHQRP). It meets the Affordable Care Act (ACA) requirement for a publicly reported, quality-of-care system to inform healthcare consumers. It provides care outcomes, cost data, service volume, and CMS statistics in one easily accessible, user-friendly place. To view reports, go to Medicare.gov and click "Find Care."
The platform allows consumers to shop and compare doctors, hospitals, home health agencies (HHAs), and other providers. Care Compare scores provide insight to Americans looking for first-class healthcare providers. It also gives acute care facilities a resource for finding the best post-acute providers to refer. Home health companies that maximize their performance reports can use the results to market their agency.
Care Compare assigns star ratings to healthcare providers. HHAs are assigned two different star ratings. A "patient survey rating" is based on HH CAHPS results and is meant to reflect the patient's experience. A "quality rating" is based on seven quality measures, which include:
Timely initiation of care
Improvement in oral medication management
Improvement in ambulation
Improvement in transfers
Improvement in bathing
Decrease in shortness of breath
Hospitalization rate
According to Medicare.gov, CMS selected these measures for a general overview of HHA performance on indicators that apply to most patients.
Ideally, care quality and patient satisfaction results are related, and star ratings will be similar. But that is not always the case.
Care Compare Ratings
The HHQRP quality measures and Patient Survey Star Ratings on Care Compare come from three sources:
OASIS submissions
HH CAHPS surveys
Claims submissions
All Medicare-certified home health agencies are eligible for a 1 to 5-star rating, but a star rating may not be generated if an agency:
does not have 20+ care episodes in a reporting period
does not generate sufficient quality measure data
is not Medicare-certified at least six months
HHA's can view schedules for data collection period for the quality of patient care star ratings online. Small agencies may not have a star rating if they cannot consistently generate sufficient data.
Three or three and a half-star agencies are considered average. HHA's reaching four or more stars are better than average. Those with less than three stars performed below average.
Care Compare Refresh Coming Soon: April 2022
CMS distributed Provider Preview Reports and Star Rating Previews in iQIES for the next refresh in April 2022. There are two reasons that HHA's should be watching for the Care Compare Refresh in April.
The Home Health (HH) OASIS measure scores on the next update will be based on a full year's cumulative data. But more importantly, it will include two new and noteworthy OASIS-based measures. They are:
Percentage who experienced fall with a major injury
CMS added these measures in response to the Improving Medicare Post-Acute Care Transformation (IMPACT) 2014.
In addition to watching the performance on the new measures, HHAs should be alert to any changes to their "services provided" information. CMS recently announced an iQIES system nuance that could affect HHA provider details on the April 2022 refresh. It asked agencies to carefully review the Services Provided values in their reports and notify the State Automation or State OASIS Education Coordinator (OEC) of any inaccuracies or to request an update in iQIES.
Comparing Care and Your Agency
Agency leaders should expect renewed interest from providers and referral sources in Care Compare. The April 2022 update will reflect performance on OASIS assessments and HHCAHPS surveys from October 1, 2020, through September 30, 2021. To predict what the new ratings might say about your agency, think back to how the business looked at the end of 2020 and the beginning of 2021.
You'll recall that in January 2021, HHAs were adjusting to the "No Pay RAP." First-quarter 2021 was difficult for some agencies. Many felt the aftereffects of regulatory changes by March 2021. Was your company focused on expediting claims to avoid penalties? Was there a push for timely OASIS submissions?
For many HHAs, Quality Assurance (QA) practices evolved around this time. Thus, some providers will see changes in performance on OASIS measures on the next refresh. The push to get OASIS data submissions in on time could mean that agencies were not as careful about checking the performance measures. There could be some decline in those numbers.
Another trend during this time was shifting to remote operations. If your business went through a restructure, it's possible that internal process changes affected OASIS measures.
Care Compare Next Steps
Now that you understand what Care Compare says about your business, here are some actionable next steps to ensure your agency ratings are heading in the right direction.
Review your Care Compare Provider Preview Reports. As illustrated by the recent CMS announcement, agency data could be incorrect in some cases. Set a reminder on your calendar to check updates quarterly.
Develop a written process for improving your ratings in the HHQRP. Forward-thinking agencies know that high star ratings give them an edge over the competition. Referral sources are motivated to choose post-acute providers that prevent readmissions while keeping costs down. HHAs with poor performance will be left behind. It's time to act with a structured performance improvement plan.
For rapid improvement, focus on one measure at a time. Do not try to address every weakness simultaneously. You will diffuse your efforts. Instead, get laser-focused on a single area where you can see change quickly and work on that. The Medicare Conditions of Participation (CoPs) require agencies to have Quality Assurance, and Performance Improvement (QAPI) plans in place. Use this opportunity to craft a QAPI project to improve your OASIS accuracy or care outcomes.
Use the right home health software. HHAs need systems with robust data and analytics tools to monitor their performance and improvement in real-time rather than waiting for a quarterly update. The right technology solution also improves care outcomes and increases efficiency. If you think you have the right software but still aren't seeing the ideal performance, think about how the staff uses their tools. Your agency might benefit from retraining.
Set goals as a team. Get your staff motivated and keep them engaged with clearly communicated goals. Reward everyone for progress. And celebrate their incremental achievements. Think of this as playing the long game and craft your improvement strategy accordingly.
Use these five practical steps to devise an agency-specific plan for 5-star Care Compare ratings.
Summary
Hopefully, this article helped you understand Care Compare and how to improve results. In short, the changes you make now can lead to long-term gains for your agency. Together, let's look forward to the April 2022 refresh.
References
"Care Compare". medicare.gov. Accessed March 21, 2022.
"Current data collection periods". data.cms.gov. Accessed March 21, 2022.
"Home Health Care CAHPS Survey". homehealthcahps.org. Accessed March 21, 2022.
"Home Health Quality Measures". cms.gov. Accessed March 21, 2022.
"Home Health QRP Spotlight and Announcements". cms.gov. Accessed March 21, 2022.
"Home Health Quality Reporting Program COVID-19 Tip Sheet". cms.gov. Accessed March 21, 2022.
"IMPACT Act of 2014 Data Standardization & Cross Setting Measures". cms.gov. Accessed March 21, 2022.
"iQIES". qtso.cms.gov. Accessed March 21, 2022.
"Specifications for the Cross-Setting Function Quality Measure Adopted in HHQRP". hhs.gov. Accessed March 21, 2022.
"The Outcome and Assessment Information Set (OASIS)". ncbi.nlm.nih.gov. Accessed March 21, 2022.
"Why Patient Satisfaction Scores Matter". alorahealth.com. Accessed March 21, 2022.

Alora helps agencies stay in the know with matters of compliance at the state and federal level. Whether the topic is Electronic Visit Verification (EVV), PDGM, CMS requirements, or other important regulatory directives, Alora's team works hand in hand with state and federal agencies to ensure agencies stay ahead of critical requirements. Simply put, we help your agency run better.