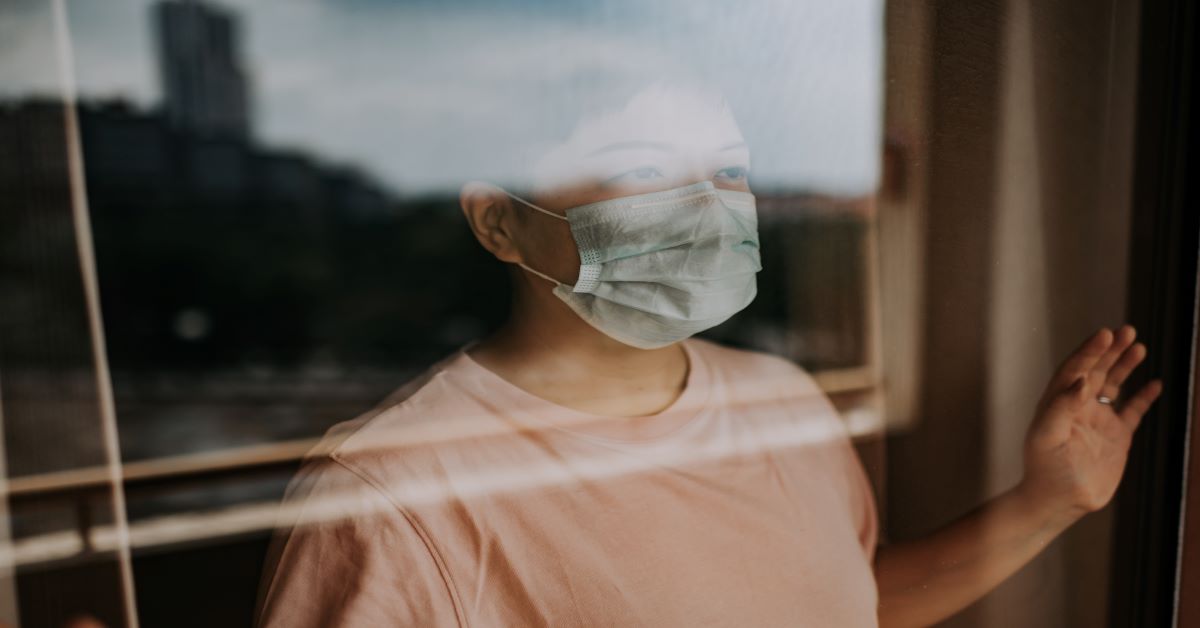 28 Jun

HOME HEALTH SOFTWARE & COVID-19
Using Home Health Software Can Reduce Person-to-Person Contact & Facilitate Remote Work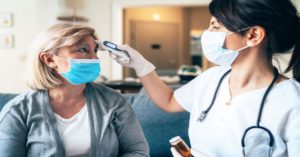 Across the country these past several days, many states are implementing stay-at-home or essential-travel only orders for their citizens. For Home Health professionals, the encouragement to practice social distancing to protect ourselves, our families and our employees is of the utmost importance. With many of our nurses, clinicians, caregivers, and physicians at hospitals on the front lines of the fight against COVID-19, we send our full support and stand with you, and we want to do everything we can to help during this time.
As a home health software provider, we have had numerous agencies reach out to us looking for ways to make the transition from "office setting " to "remote office setting" easier, and more attainable. For agencies who have made or are seeking to make the transition from "on-paper" to a home health care software solution, Alora offers a number of features and solutions designed to help your agency stay productive and moving forward. Many of these solutions not only maximize efficiency, but also lower the need for person-to-person contact within your office, supporting our national "Flatten the curve" initiatives.
---
Remote-Work Friendly Home Health Software Features 
Alora's Home Health Aide Management Software solution "AideConnect" as well as our  Telephony can help your staff's home health aides and non-medical caregivers complete their visits and complete their documentation electronically. This allows your office to stay remote and allows your aides and caregivers to "turn in" their paperwork without having to physically turn in their paperwork.
Request information on AideConnect
Alora's integrated Home Health Faxing allows you to send all documentation directly out of your database without ever having to print it out or download it. If your fax machine is physically located in your office, you can still run your business from home or your mobile device of choice without skipping a beat.
Communication is key for every agency whether in a health emergency or not. The need to ensure your staff is getting important announcements/alerts, especially when away from the office can be especially valuable during a healthcare emergency? If a staff member or clinician is included in your contacts database, Alora's integrated texting feature can help.
At Alora, we understand that this is a difficult time for everyone with a lot of change which none of us were expecting. We stand in solidarity with our nation's nurses, clinicians, caregivers, agency staff and all healthcare professionals who sacrifice to remain on the front lines during the COVID-19 pandemic.
If you currently use Alora, and  think any of the above features would be valuable to your agency, please send us an email at info@alorahealth.com. As a special initiative, if you would like to add any of these additional upgrades during this time but have budgetary limitations or concerns, contact us and we will work with you to support your agency's needs.
 If you have an agency interested in Alora Home Health Software solutions and would like to schedule a demo or explore different options to start with Alora, click here to request information or call us at 1-800-954-8250
Guidelines & Resources for Homecare During COVID-19
As more caregivers and nurses are conducting homecare visits with patients who may be infected with COVID-19, or live in households with an infected patient, agencies are pressed to prepare their staff to deliver a high level of care while protecting themselves from the virus. With national shortages of items like face masks, gloves, and other essential items, some agencies are having to share equipment, re-sanitize, or increase expenses to meet the rising demand. Preparation is the best strategy in times of crises.
In the coming days and weeks, we will feature more information on how the Home Health Care industry is navigating the COVID-19 outbreak. If you would like to read additional information, the National Association for Home Care & Hospice (NAHCH) has listed a number of resources, helpful articles, and official government and CDC approved communications on Coronavirus and Homecare professionals. Click here to visit their resources page.
Request a Home Health Software Demo
The Alora Homecare Software Blog
Read the Alora blog for industry news, including recent news, articles and commentaries, as well as other issues that pertain to Homecare in the U.S and beyond. For more information on COVID-19 and Home Health Software, selecting the best home care software for your agency other blog topics, questions and feedback, please send us an email to HomeHealthSoftware@Alorahealth.com