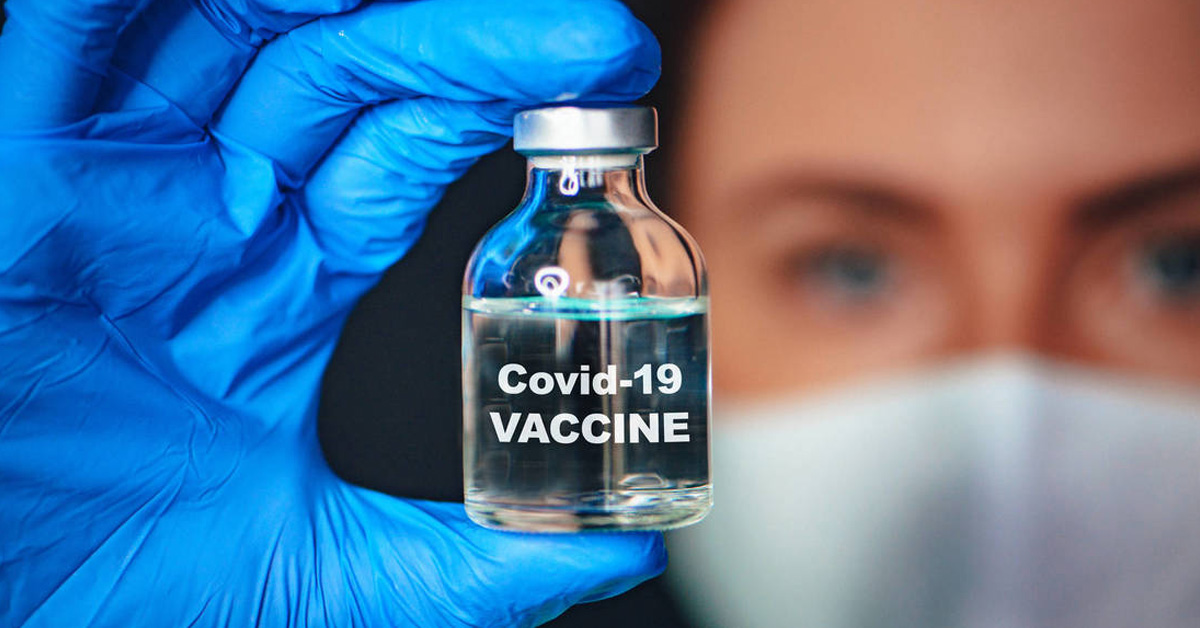 07 Apr

Vaccination Mandates and Homecare Agencies
Is Your Agency "100% Vaccinated," and will it have to be soon?
The Centers for Medicare and Medicaid Services (CMS) is now enforcing its final rule, which requires the COVID-19 vaccination series for federally certified providers and suppliers nationwide. What does this mean for home health agencies?
In this blog we'll cover the latest updates in:
The Home Health Agency Compliance Deadlines
What "100% Vaccinated" Means
What Home Health Agencies Should Do Now
Home Health Agency Compliance Deadlines
Certified home health agencies are now subject to a nationwide COVID-19 vaccine mandate for employees. In all states, compliance deadlines have passed. The last state to fall under the vaccine regulation, Texas, was given a cutoff date of March 22, 2022. Here is a brief look at the background.
Last winter, a US Supreme Court injunction delayed the implementation of CMS's Final Rule, requiring healthcare workers of federally certified Medicare and Medicaid suppliers and providers to take the COVID-19 vaccine series. The court order resulted in a series of memos from CMS's Center for Clinical Standards and Quality and the Quality, Safety, & Oversight Group (QSO) and a phased rollout of the mandate. There are three sets of compliance deadlines for home health agencies. Each memo outlined steps for a "Phase I" compliance within 30 days and "Phase II" compliance within 60 days. Furthermore, each memo required 100% compliance within 90 days.
Memo #1
On December 28, 2021, CMS QSO issued Memo QSO-22–07-ALL to the states not subject to the court order:
It affected CA, CO, CT, DE, DC, FL, HI, IL, ME, MD, MA, MI, MN, NV, NJ, NM, NY, NC, OR, PA, RI, TN, VT, VA, WA, and WI.
Phase I: The memo ordered providers and suppliers, including Medicare and Medicaid certified home health agencies, to document COVID-19 vaccine policies and procedures and ensure that all healthcare workers received the first dose within 30 days (January 27, 2022).
Phase II: Within 60 days (February 28, 2022), CMS expected 100% of staff to have "completed the vaccine series" unless exempt. It allowed staff members who were granted an exemption as described in the memo, had a pending exemption request or had a medical condition delaying vaccination.
Agencies can read the Home Health Agency (HHA) specific guidance here.
Memo #2
On January 15, 2022, CMS QSO issued Memo QSO-22-09-ALL to the states where recent rulings were lifted.
It impacted AL, AK, AZ, AR, GA, ID, IN, IA, KS, KY, LA, MS, MO, MT, NE, NH, ND, OH, OK, SC, SD, UT, WV, and WY.
This memo established February 14, 2022, as the Phase I deadline for home health workers in these states to receive the first dose in a COVID-19 vaccine series and development of policies and procedures.
It established the second Phase II deadline of March 15, 2022, for agencies to have staff 100% vaccinated unless exempt.
Agencies can read the Home Health Agency (HHA) specific guidance here.
Memo #3
On January 20, 2022, CMS QSO issued Memo QSO-22-11-ALL to the last remaining state: Texas. The Phase I deadline for providers and suppliers to comply with the first-dose mandate and vaccine policies was February 21, 2022. The cutoff date for Phase II compliance was March 21, 2022. Agencies can read the Home Health Agency (HHA) specific guidance here.
What "100% Vaccinated" Means
Within 90 days of the memorandums, Medicare and Medicaid certified providers were expected to meet the standard or be subject to penalties. State agency (SA), Accreditation Organization (AO), and other CMS-contracted surveyors will gauge provider compliance with regulatory requirements against a standard of 100%. In fact, in each of the three memos, CMS states in the bolded text that "staff vaccination rates under 100% constitute non-compliance under the rule." But what does this mean?
CMS defines 100% vaccinated under their final rule, as all staff fall in one of the following categories:
received the necessary doses to complete the COVID-19 vaccine series (one dose of a single-dose vaccine or all doses of a multiple-dose vaccine)
granted a qualifying COVID-19 vaccine exemption
have a pending request for an exemption
Providers must track COVID-19 injections, booster status, and exemptions for each employee.
What Home Health Agencies Should Do Now
CMS will investigate home health agency compliance through its usual survey process. Since all deadlines have passed, Medicare and Medicaid-certified home health companies in every state should meet the requirements of CMS's vaccine mandate. In other words, home health agencies should have COVID-19 vaccine policies and procedures in place to clearly define a method of securely recording and tracking staff vaccination status.
Here is a list of documents to get in order before a survey:
Infection Control and COVID-19 vaccination policies and procedures
Employee list with role/title and vaccination status
Vaccination Rate Report (exclude exempted staff)
Agencies can prepare now by reviewing their Infection Control programs. Your Human Resources (HR) team should regularly review and update records. Agencies should prepare home health clinical teams to explain their Infection Control strategies to state surveyors, including any special precautions they take for staff who are not yet fully vaccinated. The final rule was intended to protect beneficiaries and reduce the transmission of COVID-19. So agencies must have protocols that are aimed at these goals.
Home health businesses should keep workers in mind when reviewing policies and procedures. Although the Occupational Safety and Health Administration (OSHA) has withdrawn the Emergency Temporary Standard (ETS) for Healthcare workers, it maintains safety provisions for COVID-19 under the general duty clause section 5(a)(1), which you can read here.
Summary
We hope this article helps you prepare your clinical and administrative teams to be ready for the enforcement of the CMS vaccine mandate. Now that you understand how to achieve 100% compliance, take the necessary steps to meet surveyors with confidence on your next site visit.

Alora Home Health software helps you track critical requirements within your agency and monitor your employees' status. Integrated analytics and reports monitor clinical performance, productivity, finances, personnel, and compliance…simply put, we help you run your agency better.