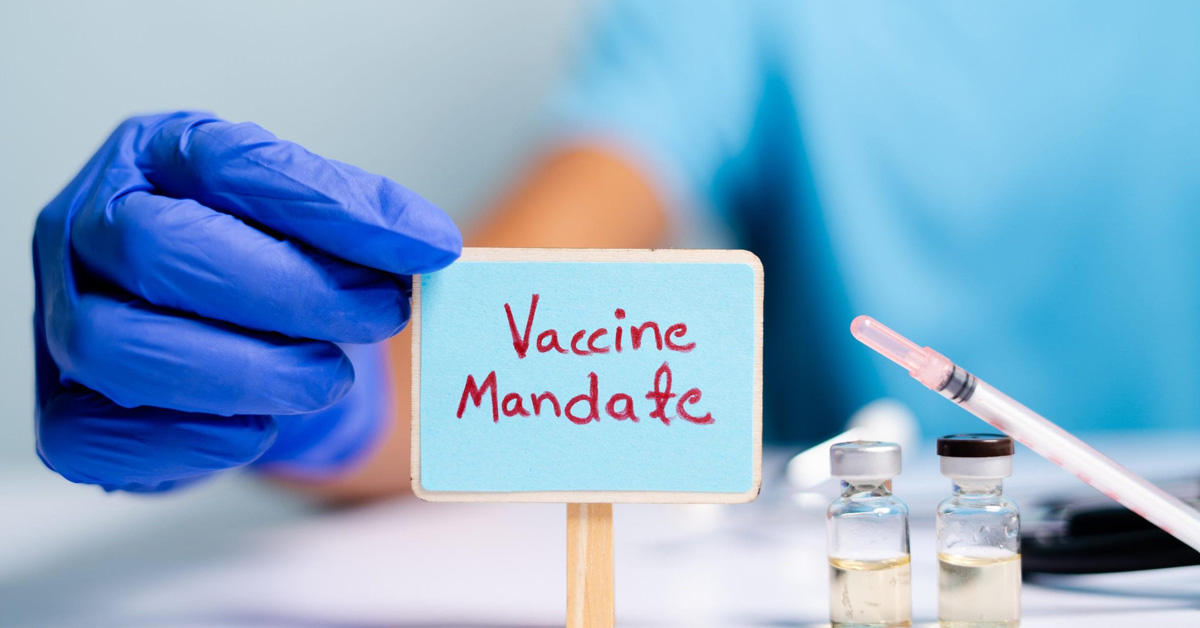 10 Mar

Homecare Vaccination Status News
HHAs Cannot Ask Surveyors for Proof of Vaccination
On 01/25/21, The Centers for Medicare and Medicaid Services (CMS) issued a memo containing specific guidance to the State Survey Agencies (SSAs) and Accrediting Organizations (AOs). That directive is now in effect. The CMS Quality, Safety, and Oversight Group (QSO) issued document QSO-22-10, which clarifies the vaccination requirements for home health agency surveyors. Here is what you need to know.
Info About Vaccine Mandates & Home Health Care Agencies
Over the past few months, U.S. courts have ruled about the validity of vaccine mandates. For a time, requirements were on hold. But now, Home Health Agencies (HHAs) are among the CMS-certified providers subject to compliance. For home care workers in 24 states, the CMS vaccine mandate is already in effect. You can view a map of the compliance deadlines here.
Since home health agencies require employees to show proof of vaccination, many predicted that surveyors would have to show their compliance also, however, that is not the case.
Expectations for HHA Surveyors
The CMS QSO-22-10 Memo titled "Vaccination Expectations for Surveyors Performing Federal Oversight" recently updated the guidance to home care agencies. It recognized that many SSAs and AOs have already implemented requirements for their employees. Yet CMS's commitment to protecting vulnerable beneficiaries and the public led it to issue national guidance to reduce the incidence and stop the spread of the COVID-19 virus.
In the memo, CMS expanded on the vaccination requirements for all surveyors.
They explained that unvaccinated surveyors should not participate in on-site surveys. Unvaccinated employees can perform off-site activities such as record reviews and enforcement activities.
CMS acknowledged exceptions to the rule:
Surveyors who are exempt from the COVID-19 vaccination due to a medical contraindication
Surveyors who are legally entitled to a reasonable accommodation under federal civil rights law because of "sincerely held religious beliefs, practices, or observances" or a disability that conflicts with the vaccination requirement
Surveyors who have an acceptable COVID-19 vaccination exemption may continue surveying on-site while observing additional safeguards such as:
Mandatory testing
Limiting patient/resident contact
Limiting on-site activities or reassignment
Previous memo QSO-20-14 emphasized precautions for surveyors, including Personal Protective Equipment (PPE) and symptom self-assessment before entering a healthcare facility.
Proof of Surveyor Compliance
The main takeaway from this document is this: the SSAs and AOs are ultimately responsible for surveyor compliance. They must ensure that the on-site survey team is vaccinated or exempt and following the necessary safeguards to protect your business and patients. Therefore, and this part is in bold-face type, "certified providers and suppliers are not permitted to ask surveyors for proof of their vaccination status as a precondition for entry." 
Rather, providers who have questions should address these directly with their SSA or AO. That includes questions that home health agencies might have, such as:
How is the surveying agency implementing the CMS guidance?
How does the agency verify and track its surveyors' vaccinations?
What are the job expectations for unvaccinated staff with approved exemptions?
In other words, home health agencies should assume that the SSA or AO surveying them has done their due diligence to ensure that the surveyors meet vaccine mandate requirements. CMS prohibits home care agencies from asking their surveyor about their vaccination status. In the memo, CMS also encouraged its SSAs and AOs to be proactive with providers and suppliers and communicate their efforts and policies early and often.
Learn more about Home Health Software for compliance
Summary
As home health providers carry on with business as usual, it is important to stay on top of updated CMS surveyor guidance. Compliance teams and agency leaders should review and revise policies and procedures regularly. This might be quarterly, semi-annually, or annually depending on the size of your agency.

Alora helps agencies stay in the know with matters of compliance at the state and federal level. Whether the topic is Electronic Visit Verification (EVV), PDGM, vaccination requirements for caregivers, or other important regulatory directives, Alora's team works hand in hand with state and federal agencies to ensure agencies stay ahead of critical requirements. Simply put, we help your agency run better.