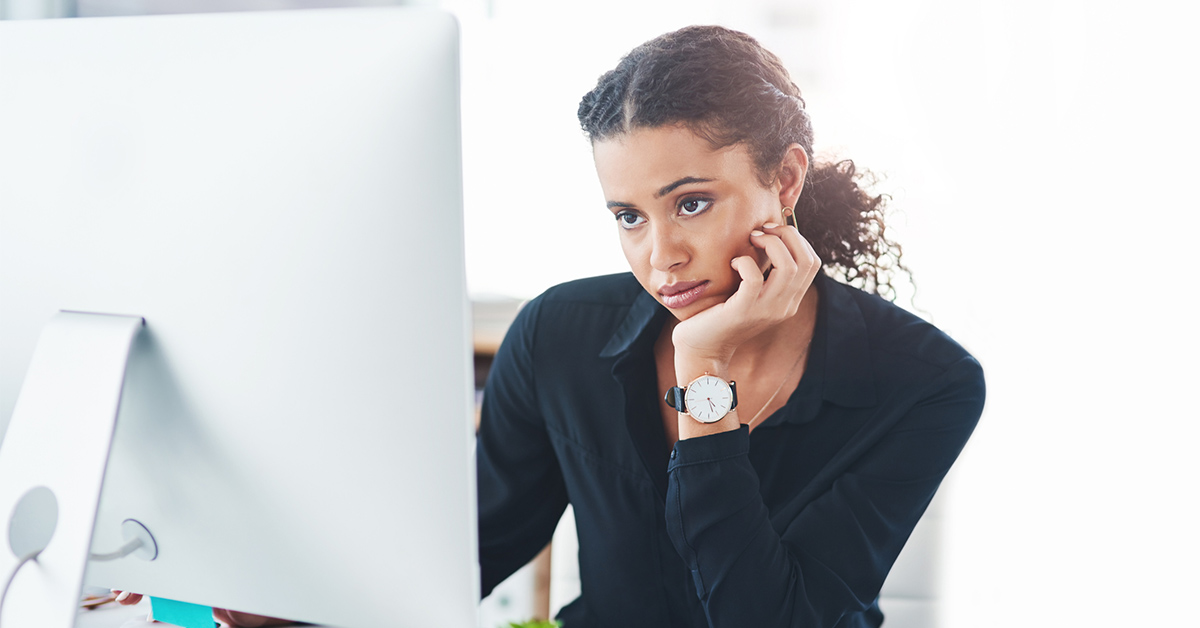 04 Nov

Billing the Notice of Admission (NOA)

On May 11, 2021, CMS released an official statement declaring that No Pay RAPS will be replaced with a Notice of Admission process which is set to go into implementation on January 1, 2022. CMS additionally published a memo explaining how to submit an NOA. In this blog we will cover the facts you'll need to get your agency prepared, as well as provide access to a free educational webinar on the topic.
---
---
How Homecare Agencies Should Prepare for the Replacement of No Pay RAPS
What is (NOA) Notice of Admission?
When CMS announced earlier in the year that a transition would go into effect in 2022 which would essentially replace the No Pay RAP with the Notice of Admission, many agencies were just getting comfortable with navigating the current No Pay Raps process. CMS' intent for this change is to simplify the entire ordeal, providing agencies with a more straightforward administrative process. While the two procedural endeavors have some significant differences, they do share commonalities as well.
What is the purpose of the NOA?
Notice of Admission Home Health 2022
The Notice of Admission is intended to be the methodology by which agencies tell CMS that a patient is on service.
With the current 2021 No PAY RAP:
Agencies are billing RAPs – Type of Bill (TOB) 322
This process is for each 30-day payment period
What changes with the Notice of Admission?
Effective Jan 1, 2022 NOA (Notice of Admission):
NOA – TOB (32A) will be required for periods of care beginning on and after January 1, 2022.
Similar to the No Pay RAP Process
          – 5 calendar day submission of NOA is still required
          – Penalties applied for late submission of NOA
         – Exception it's a one-time NOA submission @ admission
Establishes Home Health "Admission Period" from date through the D/C date
Only one NOA is required for any series of HH periods of care beginning with admission to home care and ending with discharge.
If a patient is D/C and then readmitted to the agency a new NOA is required within 5 calendar days of the new SOC
Final Claims for every 30 day period are still required for payment
What are the requirements of the NOA?
Notice of admission requirements based on CMS NOA 2022 information to date are as follows:
One-time submission upon SOC
Can be keyed directly into DDE or Billed through your software
Must be submitted timely

A timely-filed NOA must be accepted by the MAC (HHH) within five calendar days after the admission date

The HHA can submit an NOA to Medicare when:

The HHA has obtained a verbal or written order from the physician that contains the services required for the initial visit, and
The HHA has conducted an initial visit at the start of care
What are the similarities between NOA and No Pay RAP
Notice of admission home health 2022 indications from CMS suggest that from a structural and procedural standpoint, the lion's share of NOA and No Pay RAP protocols hold numerous similarities. Home health care agencies will continue to have five days to submit any Notice of Admission and have it accepted by the MAC (Medicare Administrative Contractors). (MAC). The NOA MUST be accepted by the MAC by the end of business on day five, which is important for agencies to keep top of mind.
Based on documented notice of admission requirements, to submit a notice of admission (noa), you are required to have a verbal or written order from the designated physician that contains the services required for the initial visit. Additionally, the initial visit has to have been completed at the beginning of care. All NOAs are required to be submitted within the five-day period between the completed submission and the start of care.
What are the differences between NOA and No Pay RAP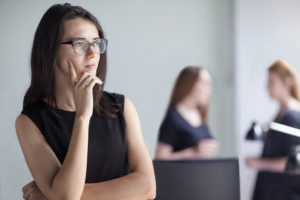 One of the biggest differences is that there is no longer a requirement for a valid diagnosis code and HIPSS code. Only the order for services and first visit complete is required to submit the Notice of Admission.
Also worth noting, CMS only requires 1 NOA for any series of HH POCs starting with admission to home care and ending with discharge. Once a discharge to Medicare is reported, a new NOA must be sent prior to submission of any additional claims.
Agencies should be aware of the potential penalties NOT being capped at thirty days. For example, if an NOA is not filed until day 45, the penalty is then actually forty-five days. This makes it critically important to file an NOA on time.
When it comes to improper submission of NOA, much like with No Pay RAPS, penalties can and will apply. It is worth noticing that some of these penalties are likely to be a bit more severe than with the current NO Pay Raps.
What are NOA Exceptions?
For agencies in need of a noa companion guide regarding the applicable circumstances of possible exceptions, if an agency should find itself filing an NOA late, there are currently four listed exceptions CMS MAY grant:
If a fire, flood, earthquake, or other natural (or unnatural) disaster or other unusual event inflicts serious and extensive damage to a home health agency's ability to operate
The occurrence of events that produce a data filing and/or submission problem due to a CMS or MAC systems issue that is beyond the control of the agency
If you are a newly Medicare-certified home health agency that is subsequently notified of your certification after the Medicare certification date, or if you are awaiting notification of your user ID
Other unique circumstances that CMS or your MAC determines to be beyond the control of your agency
CMS will not grant exceptions in instances where an agency can correct the NOA without depending on or awaiting Medicare systems actions, or if an agency submits a partial NOA to fulfill the timely-filing requirement.
How can I prepare for NOA?
Notice of admission requirements
With January 2022 right around the corner, the time is now to start thinking about NOA procedures and familiarizing your agency staff with the ins and outs. You can view the NOA billing educational webinar by clicking here, or viewing the video at the end of this blog. Other steps you should take include:
Educate your billing team on Notice of Admission details and more specifically on the transition guidance
Prepare your staff for increased work, allowing extra hours particularly when it begins in January 2022
Be prepared to deal with any errors by the MAC during the implementation period for NOA
Be mindful of the 5 calendar day submission requirements to avoid penalties
For additional CMS NOA 2022 information, Click here to read the official NOA Memo from CMS
Notice of Admission Q&A
Questions and Answers on NOA 2022 Billing
Q: Where can I find the NOA Forms?
A: It's not an actual form.  The NOA is a type of claim and should be included in most home health software solutions
Q: Is there anything specific that needs to be done to the NOA if the MD changes during the admission?
A: No. Submit the NOA with the information you have at hand.  Submit the Final Claim with the correct physician information.
Q: How long will it take from billing the NOA until it is accepted.
A:  There are cases where it could be accepted within a day and sometimes even less than that.  It is possible that the NOA can take a little longer when there's an issue with the Notice of Admission where Medicare systems may be cycling in order to find the patient because, as an example, there is an incorrect Medicare number or similar technical error, however, in some cases even with such a circumstance, it could still be processed within 24 hours.
Q: Do you need the HIPPS code to send an NOA?
A: Yes, you do need a HIPPS code, but it could actually be a placeholder.  Any valid code is acceptable. 
Q: If you have a crossover claim, do you have to have a visit on the NOA start date?
A: For crossover claims, you should put your first day of the 30-day period for 2022.  First billable visit requirement is not required.
Q: Does the primary Dx on the NOA have to match the final?
A: No, it does not have to be the same.
Q: If a patient was admitted prior to January 1, 2022, should an agency file an NOA for the first episode after January 1st, 2022?
A: An agency would not be filing an NOA in 2021 because there are no requirements for NOA's in 2021, however, when that patient crosses over and they end up with a 30-day period that starts on or after January 1, 2022, then it is required that the agency submit an NOA.
Q: What information on the NOA has to match on the OASIS or the initial final claim?
A: Medicare has recently published the required fields, which does not indicate that anything has to match.  The information that Medicare is going to take from an agency's final claim is the diagnosis codes and the OASIS transmissions to get the HIPPS codes and clinical data.
Q: Can an agency use 1AA11 as a placeholder on the RAPs now and on the NOA?
A: Yes
Q: For a newly accredited agency that hasn't received its Medicare ID yet, but already has at least one patient it can bill Medicare for, would such an agency fall under the penalty exemption as well as under RAPs?
A: Yes, because as a newly certified agency, while a Medicare number may have been assigned, that agency may not be able to bill yet because the said agency doesn't have  DDE IDs so it would fall under the exemptions.  It will be important that all agency billers in this situation know the process of how to do that. 
Q: On subsequent finals in 2022, would an agency use the previous original SOC or the 2022 NOA date?
A: On subsequent finals,  an agency would have the artificial admission date,  So the agency would keep that information so it can keep flowing through.
Q: How early can an agency submit an NOA for current patients? For example,  on January 1, 2022, can my agency submit an NOA for January 12th, 2022,  or would we have to wait until January 12th, 2022?
A: Agencies will have to wait until they are within the 5-calendar day window to submit that.  Currently, there is no indication it can be submitted early.  
Q: Would an agency need to transmit an NOA on admission on December 13th AND January 2nd at admission?
A: No,  just one NOA, transmitted on the 1st day of the 30-day period starting on or after January 1, 2022.
Q: Does an NOA have to be submitted at the start of a Recert Period?
A: No.  It's only a one-time submission for an admission period.  Even if an agency recertifies a patient, it won't be necessary to submit another NOA.
Q: Will an NOA be required for pro-bono patients.
A: No, because Pro-bono patients will not be billed.
Q: What if I prefer a billing company to do the billing and code?
A: A qualified home health billing services company should be able to handle this for an agency.
---
---

Alora helps agencies stay in compliance with changes to Medicare billing and other regulatory developments. As an all-payer billing solution Alora offers agencies simplicity and flexibility to keep their cash flow going and growing.