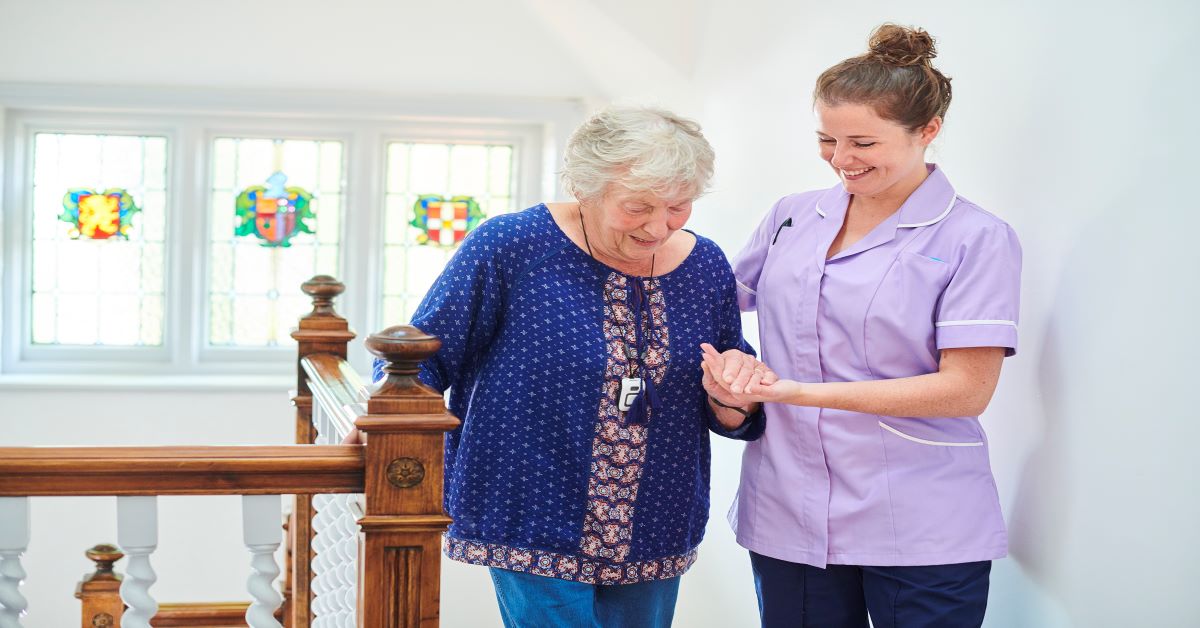 01 Jul

Universal Free In-Home care Faces Key Test
Universal, Free In-Home care Faces Key Test As Tax Based Implementation Referendum Looms In One Northeast State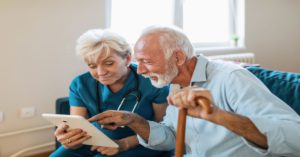 July 2018 Home Health Blog – There are many who cite the aging population and a lack of financial flexibility for seniors as clear indicators that a national universal healthcare bill is needed; one which would include an allowance of homecare services for seniors (and others in need) as well. One northeastern state is on the cusp of passing hotly debated legislation which would draw closer to implementing a universal healthcare system which would provide free home care services for aging residents in need. A ballot initiative in Maine which would begin effect late in 2018, is drawing praise as a God send from some, while garnering ire as a scam by others.
Official communications from the Secretary of State's Office in Maine this past week made public the first version of a referendum vetted through the citizens of the state, that should it be passed, will increase taxes on the most affluent residents in order to fund free home care services for the most aged and vulnerable seniors, those with disabilities, and select others without a requirement of financial contributions from those receiving the services. With an excess of 65,000 signatures of residents in the state, the popular but controversial initiative received official backing by groups such as the  Maine People's Alliance, numerous elder care organizations, and many charitable foundations in the state.
The sentiment among some homecare workers both retired and active, is that Maine's elderly population has aged more rapidly than even the national averages, and with many seniors unable to even afford rent, that the burden of homecare is simply too much. A home care for all, wide scope bill will alleviate that problem, and cut through the politics, since many polls in the state suggest that a system of government provided home and health care should be a top priority of elected officials.
As other states, as well as politicians within the federal government observe, this November, a statewide referendum election ballot will pose the question to whether a universal home care program, authored to provide home health care assistance to individuals with disabilities and seniors will be implemented and funded solely by a 3.8% tax levied on families or individuals whose incomes fall outside level of amount subject to social security taxation (that level is currently around $130,000 dollar annually). The language of this referendum was voted on and vetted based largely on public feedback where solutions were solicited from citizens on the issue earlier in the year.
Click to Request information on Home Health Care Software
Many adversaries of this proposed effort at implementation of universal homecare, state that such an initiative is an unconstitutional tax hike that fundamentally changes the landscape of the role of government in private life, and standard taxation policy. Thus far a coalition of public officials, business owners and private citizens that include members of the Maine Chamber of Commerce, local politicians, Hospital officials, and former clergy members are in the fetal stages of launching campaigns aimed at opposing the measure. The coalition has already publicly stated that they consider the referendum to be a "300 million dollar tax scam" to which they have vowed to expose. At a press conference announcing opposition, The Home Care & Hospice Alliance of Maine also stated their opposition to the plan for reasons that have not been fully detailed yet.
Since those in support of the measure continue to reiterate that the tax hike would only effect the 1.6% of Maine residents who are considered the most affluent and wealthy,  they are pushing back on the opposing voices citing that their motivation is not the citizens of the state's well-being, but partisan posturing and wealth based protectionism. To put the problem in full perspective, Maine's citizens who will be 65 and older will soon outnumber its citizens who are under that age before the end of 2020. These figures have been substantiated by the census bureau.
If the measure is voted into law and goes into effect, legislators in other states who have long championed universal healthcare will begin to push similar initiatives in their respective states, with a long game effort of pressuring the federal government to acquiesce to the increased number of polls of Americans who believe that universal healthcare should be funded by the government. In November, all eyes will be on the citizens of Maine to see how far this initiative will go and what national implications the outcome will have in the months and years to come.
The Alora Home Health Blog
Read the Alora blog to learn more about the Home Care Software industry, including recent news, articles and commentaries, as well as other issues that pertain to Homecare in the U.S and beyond. For more information on our blog, or for questions or feedback, please send us an email to HomeHealthSoftware@AloraHealth.com.
For more information on this topic, general homecare news, or on Home Health Software technology, email us at Info@Alorahealth.com