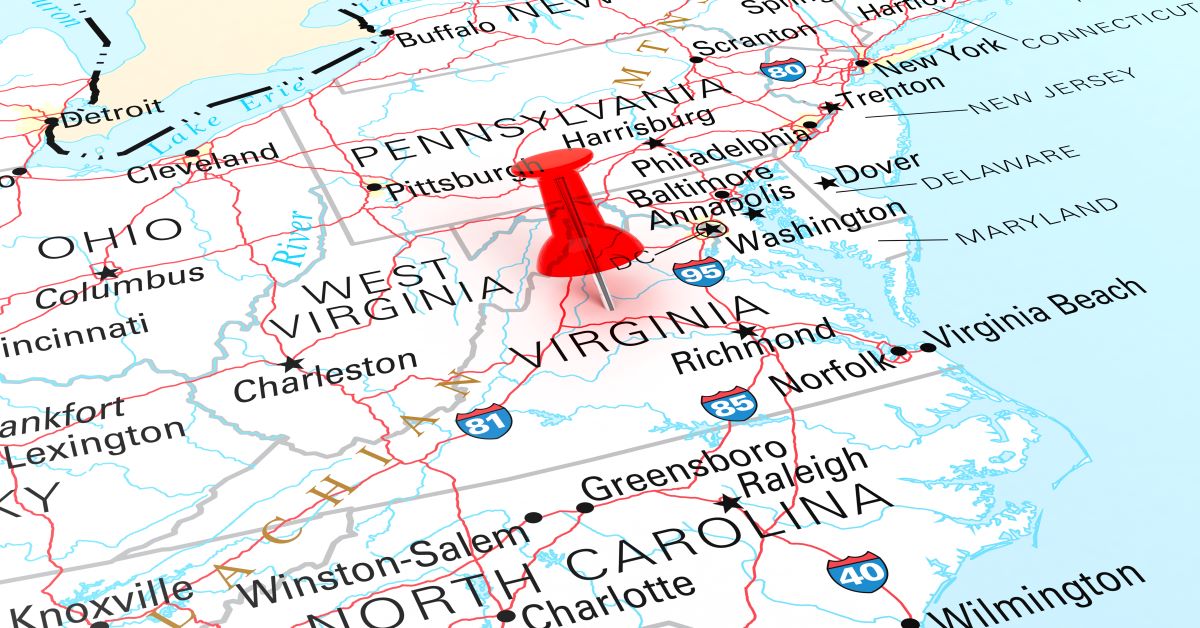 25 Jun

Virginia Medicaid Electronic Visit Verification
Electronic Visit Verification (EVV) for Virginia Medicaid
Click here to review Alora's EVV SYSTEM FOR VIRGINIA 
Electronic Visit Verification (EVV) in the state of Virginia is a requirement. Virginia's DMAS (Department of Medical Assistance Services) in concert with the mandate set forth by the federal 21st Century CURES Act of 2016, originally required states to implement Electronic Visit Verification by October 1, 2019. EVV software for Virginia should electronically capture the details of services provided by the attendant to Medicaid members. 
As many states such as Ohio, Indiana, and Colorado have recently implemented or are in the process of implementing EVV requirements, the federal 21st Century Cures Act of 2016 set the stage for requiring states to implement an approved Electronic Visit Verification system. Following initial passage, subsequent legislation pushed forward the deadline for states to comply with EVV Virginia web portal requirements for Medicaid personal care services to January 1, 2020. There was no alteration of the effective date with regard to home health services (January 1, 2023).
The Virginia Appropriations Act then expanded the use of EVV to include respite and companion services as well as personal care services.
VIRGINIA MEDICAID EVV IMPLEMENTATION DATE
The official implementation date for the use of a DMAS approved Virginia EVV software system for agencies and consumer-directed personal care, respite care, and companion services that originate or conclude in the member's home, was October 1, 2019.
Click here to review Alora's Home Health Software for Virginia with EVV
Virginia EVV as defined by Virginia DMAS 
Virginia DMAS defines EVV as "A technology-based system that electronically captures details of services provided by the attendant while ensuring that members are receiving the support they require and the rendered services are billed accurately." The Virginia General Assembly has set forth a requirement compliance date of October 1, 2019.
Schedule a Demo of Alora EVV solution for Virginia agencies
Services which are subject to the Virginia EVV requirement are:
Personal Care Assistance (HCPCS codes: T1019, S9125)
Respite Care Services (HCPCS code: T1005)
Companion Care Services (HCPCS code: S5135)
Virginia EVV vendors must meet state approval requirements, and will have to be capable of electronically verifying:
Type of service(s) performed
The individual receiving the service(s)
Individual providing the service(s)
Date of services were performed
Start and end time of service
Physical Address/Location of service delivery
Timesheets and data delivered in paper format will no longer be accepted by the state as of October 1, 2019.
Time-in/Time-out Requirements
In reference to caregivers clocking-in and out, as of October 1st, attendants will be required to clock-in prior to starting a shift and will be required to clock-out at the conclusion of each shift. Attendants will be required to utilize one of the following methods:
Smart Phone
Interactive Voice Response (IVR) system (for areas with limited cell phone service)
Attendants/Caregivers cannot use the web portal to clock-in and clock-out for EVV. Any manual entries where an attendant/caregiver mistakenly clocks in or out improperly due to an emergency or equipment system malfunction will be monitored and/or reviewed by DMAS. Continued non-compliance could result in disenrollment from CD services.
For time approvals, EORs are required to approve time worked using one of the following methods:
Smart phone Application
IVR
Web portal
Learn more about EVV software for Virginia
VIRGINIA MEDICAID EVV RESOURCE LINKS
A series of CD EVV town hall meetings are being conducted across Virginia in July and early August to provide education and training on EVV. Additional forums to provide information to EORs and attendants about EVV requirements will be conducted to demonstrate the EVV applications and provide assistance in downloading and registering for available apps. For additional information and a schedule of town-halls click here
For more information on Virginia Medicaid EVV requirements or software for home health agencies in Virginia, email us at Info@Alorahealth.com
THE ALORA HOME HEALTH BLOG
Read the Alora blog and website to learn more about home health software for Virginia, including recent news, articles, and commentaries, as well as other issues that pertain to Homecare in the U.S and beyond. For more information on our blog, or for questions or feedback, please send us an email to HomeHealthSoftware@AloraHealth.com