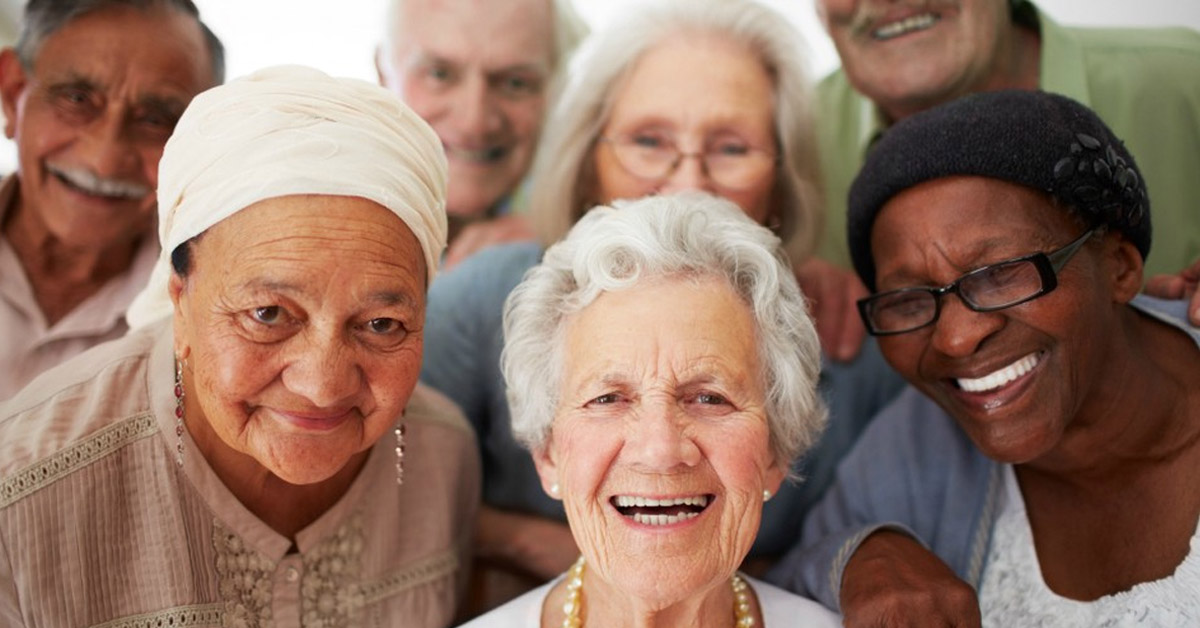 06 Apr

Home Health Care After Vaccinations
Home Care Marketing in a Post-COVID Vaccinated World
Post-COVID vaccine, there will be a marked shift in the healthcare system. Undoubtedly the changes are sure to include an ongoing emphasis on home health utilization. Home Healthcare agencies have represented the industry during the COVID-19 pandemic as an essential and trusted resource for aging Americans.
Over 57 million people have been fully vaccinated, according to data from the Center for Disease Control vaccine tracker but that number grows daily. Health officials hope that this vaccine has put a timer on the worldwide pandemic and we will see an end to the public health emergency (PHE) soon.
Many expect to see current trends such as remote office work and physician telemedicine visits continue. According to a recent survey, 81% of physicians responsible for discharge planning now prefer to send their patients to a home health agency versus a skilled facility. This figure is up from 54% before the pandemic.
These considerations will change the way home care marketers promote their business. Doctors performing virtual visits will be harder to track down. Limited staff on-site will make it difficult to get orders signed or discuss problems.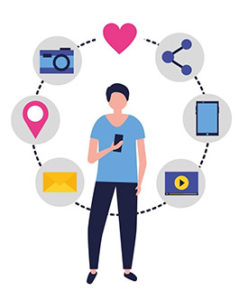 Marketing To The Ideal Customer
The potential client needs to see that your home health care agency is the solution to their problem(s). To be successful with their messaging, home health marketers must imagine how it feels to be the provider in the post-COVID vaccine landscape. They have to speak in a way that gets the attention of the ideal customer.
In this new era, marketing home care requires fresh creativity. One effective marketing strategy is sometimes referred to as a "Pain Points" approach. This method focuses on:
Understanding the ideal customer
Identifying their "pain points" or the problem(s) they are trying to solve
Solving them
And then getting that answer in front of them.
To sell your service, start by knowing what the client wants, their problems, and how you are the solution. Here is how to sell your service post-COVID vaccine.
Ideal Customer #1 Primary Care Physicians
Pain Point(s): We have seen families pulling loved ones out of nursing homes and assisted living situations with COVID panic. They need help and older adults want to age in place. They don't want to go to the nursing home or assisted living in the first place, so they need help too.
Sales Pitch: Agencies should emphasize how they can support families and help the physicians. Home health provides an on-call/after-hours nurse line where caregivers can get help. You relieve some of the physician burdens. Home health nurses perform caregiver teaching and training. You support patients and families. Home health aides, social workers, and the additional service you offer are key to your marketing strategy for primary care physicians.
Marketing Strategy: To get this information to the ideal customer, call the doctor's offices. Gone are the days of office luncheons. Instead, offer to organize a "grab-and-go" lunch to promote social distancing and avoid groups. Drop off promotional materials and items that remind the office that you are there for them.
Ideal Customer #2 Senior Living Communities
Pain Point(s): Senior living communities like assisted living facilities have faced many challenges with this pandemic. One problem you address is staffing shortages.
Sales Pitch: Home health companies want to show this customer how they support operations and alleviate some of the burdens. Do you offer telehealth visits? It could be a selling point. For residents, agencies can provide valuable services to prevent hospitalizations, reduce infection transmission, and continue care for isolated seniors.
Marketing Strategy: To get this sales pitch to the client, agencies must nurture their existing relationships and work hard to establish new ones. Many facilities restrict visitors or have new policies regarding entry. Still, calling on senior living communities is the best way to get your message out.
Agencies can offer to provide "COVID health checks" to residents as a method to get referrals potentially. Marketers need to promote the agency's specialized training on infection control practices.
Ideal Customer #3 Seniors in the Community
Pain Point(s): The problem for this customer is fear. This pandemic has created anxiety for many, but since the effects of COVID are considered worse for those over age 65, seniors may be very worried about contracting this illness. Many are worried about being sent to a hospital, rehabilitation facility, or congregate living situation (which we all agree is the best option, considering that home care is far less expensive for the individual and the health system than hospitalization, skilled inpatient care, etc).
Sales Pitch: Home health companies have an opportunity to showcase their services here. You can emphasize how you reduce the risk of hospitalization and how you work with their doctors to keep them home. Specially trained clinicians wearing protective equipment can provide needed services at home. You allow them to stay home where they want to be.
Marketing Strategy: To reach the community's seniors, one option is to ramp up the agency's social media and online presence. According to Forbes, "the 74-plus demographic is the fastest-growing among social media networks." There are almost 40 million seniors online each day. Agencies must consider their online presence. Agencies can read more about building out your social in our blog on homecare referral sources. Offer online resources that establish you as a caring and trusted provider.
Another strategy to reach your ideal client is community outreach. Target your materials to this client and their pain point and get them out where customers can find them. For example, work with local pharmacies or senior centers to promote your services, and consider reviewing a list of former patients. It is likely that reaching out to them with a helpful resource could get them to think of you when someone they know needs home care.
Ideal Customer #4 Rehab Discharge Planners
Pain Point(s): They need help covering their discharges. They want quality care proven by outcomes and effective communication.
Sales Pitch: You solve their problem by providing the quality care they need and effective communication. Emphasize your services, including coordination of care and any post-discharge coordination tools you have implemented.
Marketing Strategy: Like many settings, it may not be easy to get into a rehabilitation facility to market your services, but don't give up. Offer to organize a "grab-and-go" event, leave targeted materials for discharge planners and social workers, and do what you can to show them that you are there to support them.
Summary
During the pandemic, home health remained a vital resource for aging Americans and fortunately, many other providers are now seeing the value home care offers. It is a great time to take advantage of the need for home health, by targeted marketing in the post-COVID vaccinated world.
How Can Alora Help?
Alora Home Health Software can help with agency marketing efforts by providing a system with built-in reports and analytics to help you monitor referrals, clinical performance, productivity, finances, personnel, and compliance. Our solution helps you manage your agency's full operations.
Author's Note: Views, information, and guidance in this resource are intended for information only. We are not rendering legal, financial, accounting, medical, or other professional advice. Alora disclaims any liability to any third party related to this content. We cannot make any guarantee related to the content.
The Alora Homecare Software Blog
Read the Alora blog for industry news, including recent news, articles and commentaries, as well as other issues that pertain to Homecare in the U.S and beyond. For more information on receiving Medicaid Relief Fund payments, Home Health Software, other blog topics, questions and feedback, please send us an email to HomeHealthSoftware@Alorahealth.com