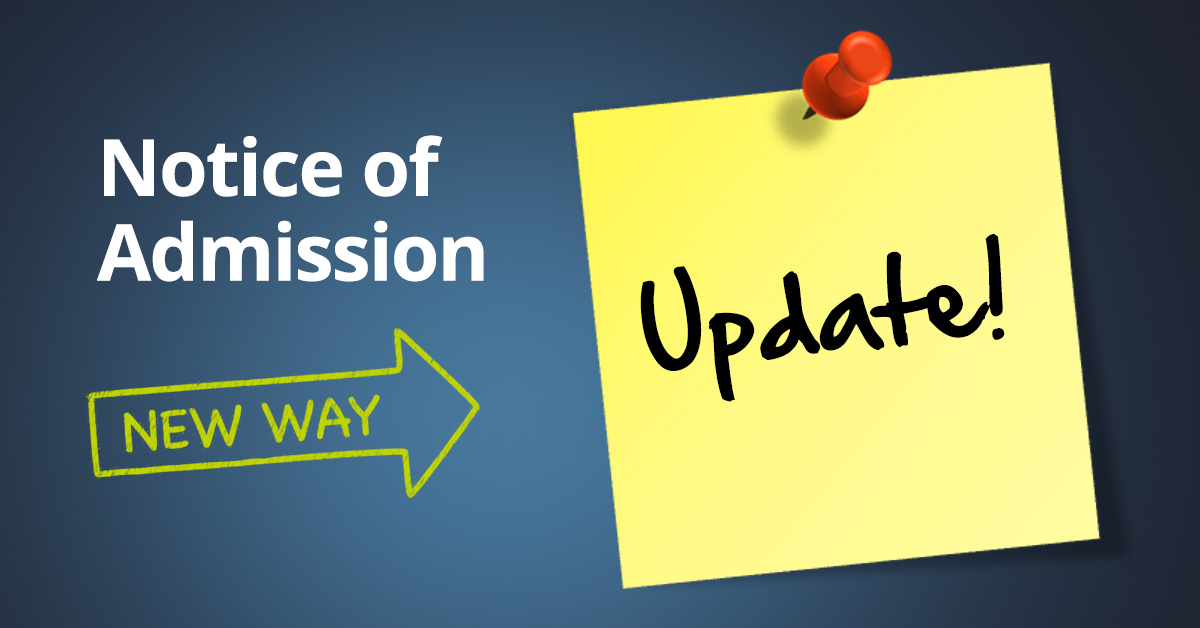 28 Feb

Notice of Admission Updates
The Latest NOA Process Updates You Need To Know
The Notice of Admission (NOA) process has been live since the beginning of January 2022 now. So, how's it working for your agency? If you've encountered some issues and you're frustrated, you are not alone.
Since the NOA process implementation, Medicare Administrative Contractors (MACs) have alerted providers to several system-error codes. In early January, home health agencies started to receive rejected claims. In some cases, the MACs still haven't resolved the issues. 
Here is an update on current NOA issues that agencies are seeing and what your agency can do about them.
NOA Rejection Issues
The Centers for Medicare and Medicaid Services (CMS) rolled out the Notice of Admission (NOA) on January 1, but the new system is still working out a few kinks. Home health agencies received system-error rejections almost immediately. The National Association for Home Care and Hospice (NAHC) even released a report about the home health claims processing issues.
On their provider logs, each of the three MACs for home health and hospice track the known system-related claims processing issues, including Reason Codes (RC) and billing guidance.
Agencies can view the Home Health and Hospice MAC Provider Logs online.
Celerian Group Services (CGS) Claims Processing Issues Log here
National Government Services (NGS) Production Alerts here
Palmetto GBA Claims Payment Issues Log here
As MACs become aware of issues, they post details for providers. If you haven't already, it is helpful to look up and bookmark the contractor for your region. Better yet, subscribe to email updates and webinars so that you can stay informed about billing issues affecting home health agencies.
Here's a look at the updates we've seen since starting the NOA Process.
NOA Return to Provider: RC U537F – CWF does not recognize a discharge
Status: Open with Palmetto GBA, NGS, CGS
This error can occur when the Common Working File (CWF) does not recognize a patient discharge and generates a Home Health Admission Overlap error. Then the Home Health NOA (HH NOA) is returned to the provider (RTP'd) with RC U537F. It means that the "From" date on the NOA falls within an existing admission period, unless condition code 47 is present or the CMS provider number on the NOA matches the CCN on the admission period.
What To Do: Providers should ensure that an NOA is not already in the system for the beneficiary. If a home health agency determines that the code is inaccurate, the agency should wait for an update from the MAC. There is no workaround currently.
NOA Return to Provider: RC 32114 – Missing Zip Code
Status: Open with NGS, Closed with CGS and Palmetto GBA
This error may happen when an NOA is missing the correct 9-digit zip code.
What To Do: Providers should add the required zip code to affected claims and then resubmit them for claims processing. This issue is said only to affect batch claims. As a result, you can manually enter the NOA into Direct Data Entry (DDE) rather than electronically to make sure it is accepted.
NOA Return to Provider: RC 19960 – Condition Code Other than 47
Status: Resolved, only reported by Palmetto GBA
This error was a known system issue that occurred when the system added Condition Code (CC) 15 to the NOA, causing RTP.
What To Do: Providers should know that this system error may have caused the NOA to be late. Home health agencies will need to request a late exception on the claim, using "Late due to CC. 15 release" in the remarks section.
What Your Agency Can Do About NOA Rejection Issues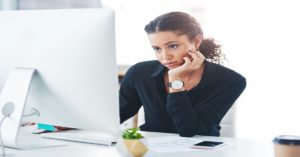 Many home health agencies are frustrated by recent NOA rejection issues. Although the MACs had time to prepare, it seems that their systems might not have been ready, and home health agencies are left holding the bag. The burden of researching and resubmitting claims falls on the agency. Not to mention that another discouraging result of all of this is delayed payment.
The most practical action is to get familiar with the MAC Provider Logs. Whoever oversees billing for your agency should proactively monitor new and ongoing NOA rejection issues. And staff responsible for filing exceptions on final claims should review your MAC's site for precise directions on how to submit the final claim for full payment without a late penalty. Usually, this means noting a specific code in the remarks section.
Summary
We hope this overview of the latest NOA updates has helped you and you know what actions to take. Keep in mind that the MACs are your best source for information on rejection codes and how to expedite claims processing. We've put the links to them below for your team.
Provider Contact Centers
Additional blogs on NOA billing:
---
---

Alora helps agencies stay in compliance with changes to Medicare billing and other regulatory developments. As an all-payer billing solution Alora offers agencies simplicity and flexibility to keep their cash flow going and growing.