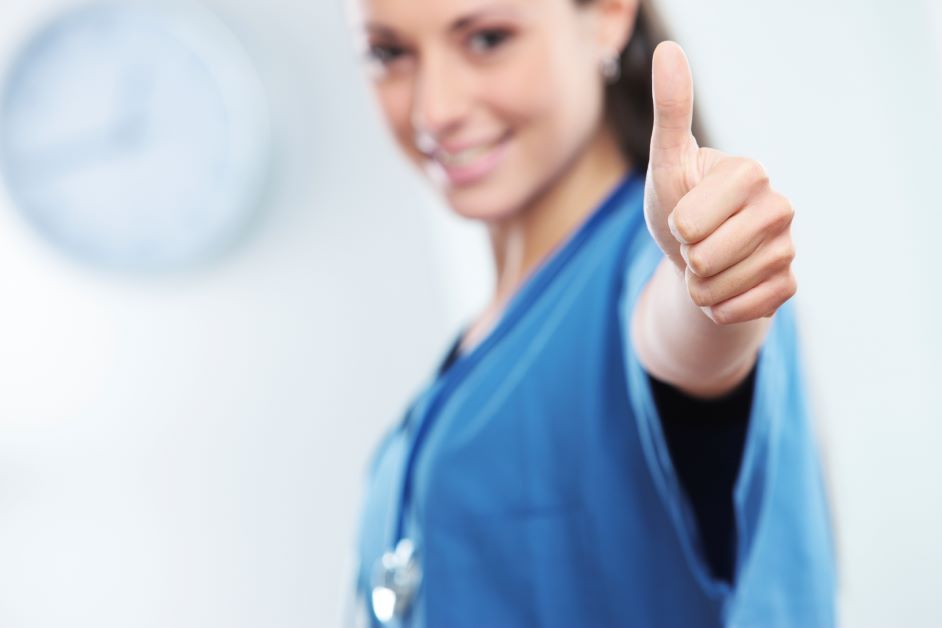 21 Dec

2019 Home Health Care Outlook
What to Watch In 2019
As 2019 begins to get into the books, many home health industry insiders and experts are preparing for what's ahead while learning some lessons from the previous year. By most if not all measures, 2018 was a monumental year of change, growth, and adaptation, particularly within the Medicare-certified home health spectrum.
Large conglomerate agencies grew in 2018 through mergers, joint acquisitions and expansions. The home health industry as a whole grew, even as the shortage of available workers tested the limits of supply and demand. Re-hospitalization rates dropped as quality of homecare improved, while homecare entry and admissions performed strongly. Technologies such as tele-health, mobile device adoption, and quality of care innovations made significant strides within all areas of skilled and non-skilled homecare. Overall revenue across the industry grew with the baby boomer generation creating a stronger demand for home health care.
Several factors have analysts greeting the New Year with concern. In our first blog of 2019, we explore some of those factors.
PDGM – The New Horizon
When questioned about some of the most challenging issues facing them, many home health industry workers and managers cite PDGM (The Patient-Driven Groupings Model) as a looming issue that brings a certain degree of unease. In 2019, alongside EVV, PDGM is expected to be a much-discussed matter for the better part of the year. Expect to see webinars, state association conferences, symposiums, and meetings by industry entities as they try to tackle the ins and outs, which will be good for caregivers as well as managers and administrators in the home health care field. The long and short of it seems to be that PDGM is widely considered the most significant reinvention of home health care payments processing spearheaded by the Centers for Medicare & Medicaid Services to take place in more than 30 years.
In its essence, once CMS finalized PDGM, which was also mandated by force to be a proven example of budget neutrality via the Bipartisan Budget Act of 2018 — the consensus was that PDGM would efficiently remove incentives for bad actors to over-provide therapy or other services by tilting the weight of clinical outcomes and patient information in a more accountable direction. Additionally, PDGM also cuts in half the previous 60-day unit of payment to 30 days, which effectively doubles the billing requirement for providers.
Request information on Home Health Software
EVV – Many States Roll on With Implementation
States like Ohio, California, and others are moving into the more advanced phases of implementing EVV (Electronic Visit Verification) within their states. Ohio for instance just began enforcement of their EVV mandate with regards to paying out claims in November of last year. California wrestled with objections based on privacy concerns to GPS and related mobile technology being used due to patient outcry. While the federal government eased off the gas, some states continue to put the pedal to the medal, seeing the EVV mandates as a way to curtail the longstanding issues with fraud as well as ensuring proof of both the quality and the frequency of patient care. In many cases, these pioneering states are being watched in the hopes that their triumphs and mistakes will serve as lessons and a road map to other state implementations.
More Money from More Places
In previous years, when a company served the home health market, that company stuck to a smaller pantheon of services focused on a segment of the population of patients. These companies often provided Medicare-certified, skilled home health services within the patient homes that they served. As new revenue streams are being opened up by diversification of workflow with these same agencies expanding into non-skilled home care, hospice, private duty, and continuing care, agencies are seeking to survive and grow in an industry where regulation and competition create uncertainty to the bottom line. Diversification of services offers agencies a chance to grow on their own terms, and improve their chances of surviving the changing landscape of home health care. Even large national and regional providers such as Amedisys are now moving into personal care, hospice, and other areas in an effort to lead the trend.
Additionally, as home health care agencies become more intimately intertwined with Medicare Advantage (MA), partnerships between these businesses and the plans will become more normalized. As the numbers are tallied on the homecare agency's proclivity to keep patients at home, (which by the numbers is the lowest cost setting), there will be benchmarks established by the powers that be to ensure that goal remains paramount. As more health providers and government agencies come to understand that home health can generate and inspire greater financial savings, the expectation of industry frontrunners is that larger programs that heighten access to care will emerge.
Partnerships and Business Alliances Thrive
One idea that permeated strongly throughout 2018 was that the importance of partnerships could make or break the threshold of success. The value of care models which afforded a synergistic relationship amongst doctors, health systems, agencies & providers, manufacturers and various vendor types, exhibited great overall value in the quest to lower emergency room visits and other hospitalizations.
Providers spent time and money in building close ties with hospitals, gaining and soliciting referrals from private physicians, and attempting to forge exclusive or preferred agency partnerships with the larger players in the healthcare landscape. With higher competition not only for patients, but also for caregivers, home health aides, and nurses, agencies regardless of size will need to have focus in 2019 to relationship building and innovation in thinking and business modeling.
Home health agencies will also be pressed to utilize technology to win the small and large battles. Home health software, mobile technology, and newer trends in care-based models will all prove valuable tools that separate winners from losers in the market.
For more industry news, tips on selecting the best home care software, Home Health Software technology, or other topics pertinent to agency success, email us at Info@Alorahealth.com
Learn more about Alora, we offer solutions for EHR Software, Hospice Software, Private Duty Homecare Software, or Homecare Software. An ideal solution for agencies of any type or size to simplify processes and allow your agency to thrive.
The Alora Home Health Blog
Read the Alora blog to learn more about the Home Care Software industry, including recent news, articles and commentaries, as well as other issues that pertain to Homecare in the U.S and beyond. For more information on our blog, or for questions or feedback, please send us an email to HomeHealthSoftware@AloraHealth.com.