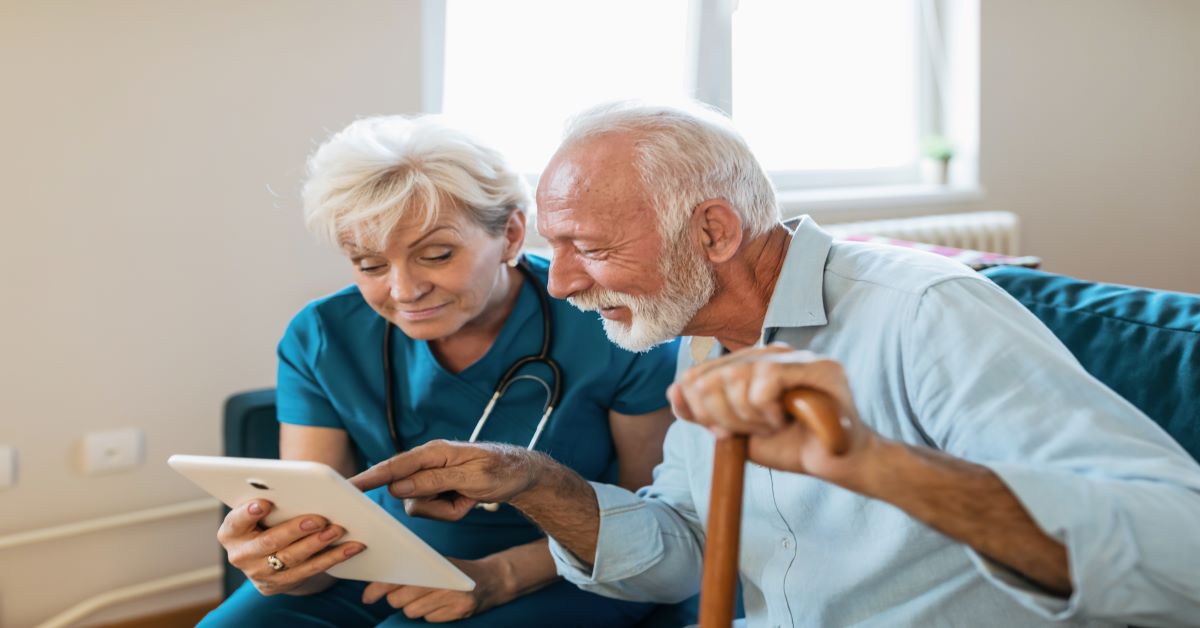 04 Jan

Retired Homecare Workers Fill Void in National Caregiver Shortages
National Shortage of Home Care Workers Drives Agencies to Recruit Retired, Aged Workers 
Agencies & organizations providing home health and home care in the U.S have felt the brunt of a growing shortage of able and qualified workers at an increasing pace over the last few years. With competition from other more lucrative industries siphoning off younger freshly educated potential workers, Home Health agencies have been turning to a seemingly unlikely source, in retired workers. While many of these workers may carry higher associated costs such as healthcare of their own, the level of skill, patient care, and professionalism has driven many home health care organizations to increase recruitment from this pool of the former fulltime workforce.
When polled, many homecare management officials stated that these older more seasoned employees, particularly if prior to retirement they worked in the healthcare sector, offer an impressive level of understanding and experience that can often give an agency a competitive edge over agencies using younger workers. With recent retirees filling these rolls, there is also more willingness to be flexible with their hours, some working part time, split shifts, or full time, giving agencies greater ability to meet the sometimes fluctuating level of demand.
Researchers of regional economics will cite data indicating that this was a long time coming, and in the works for quite some time now. Agencies offering skilled and non-skilled home health care had long been eyeing constructing a more versatile workforce which featured a push to diversify beyond those fresh out of college or nursing school. Retirees offered a low cost, low risk/high reward alternative to the difficulty of attracting new workers into a field that often seemed to slow paced and low paying to inspire retention of caregivers.
Retired Professionals Bring Experience & Expertise to Homecare Deficit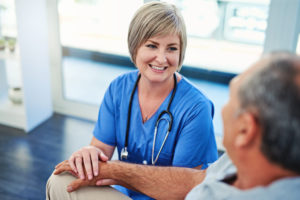 The thought of having some nurses and homecare workers over 65, providing care for those over 65, has given some agencies pause in exactly what percentage of their workforce should rely on retirees. Given that much of the work is part time, and retirees often already have benefits or pensions from prior employers, the overall costs to agencies paired with the often low expectations of the caregivers, is a winning formula for agencies looking to control costs paired with workers only seeking part time supplemental retirement income.
"The added benefit is the level of care and the relationships these caregivers seem to build with patients," stated one Home Health agency manager. "These men and women are very personable and heartfelt caregivers who develop an often special bond with their patients that simply is not there with younger nurses and aides. Since they are also around the same age, they often have a more robust understanding of the ailments and conditions which may be affecting their patients as well."
Economic data indicates that for many agencies, somewhere ranging between 10-20% of caregivers nationwide are older than 55 years of age. If the trend with younger workers opting for greener pastures continues, that number could approach 30% or more in just a few short years. The fact that the overall population in the U.S is aging bodes well for retirees having options in the field of non-skilled homecare, even if their background was not in healthcare prior to retirement. With about 90% of 65 year olds desiring to remain in their communities as they age (according to recent AARP surveys), living in their own homes vs any retirement facilities or gated townhouse enclaves, the demand for home health care workers making house calls will continue to go up.
Homecare managers do caution retirees when screening for help regarding the physical requirements the job often entails. Many agencies have a series of training endeavors and support activities to ensure workers are prepared for what may greet them in the field. More emphasis is placed in pairing clients with caregivers based on gender, size, and ability to lift and climb stairs fluidly as well as be able to assist other patients in situations where physical therapy aspects may come into play.
Even as the economy has picked up steam in recent years, more than 40% of retired American cite a need to gain additional income, pay down debt, or supplement their retirement nest eggs with more capital. That number is expected to grow for some of the oldest group of retirees going forward beyond 2020. Financial need, slightly longer life expectancy, particularly among women, and health/quality of life are some of the drivers of this push for more income by older citizens. Couple that with the numbers showing that many in the "Baby boomer" generation are financially short when it comes to the overall cost of long term retirement planning, and the reasons for the surge in retirees seeking work become crystal clear.
While some see the pairing of health care agencies and older workers as a growing permanent fixture in the economic and job landscape, many are treating it as a temporary fixation. A long term solution is still very much needed in the home care industry to retain younger workforce with more attractive wages and more robust career paths to success. Wage stagnation and poor work conditions have further exacerbated the problem, and the injection of older workers into the fray while convenient, is not a solution that will fix the industry's problems long term.
For more information on this topic or on Home Health Software technology, email us at Info@Alorahealth.com
Learn more about Alora, we offer solutions for EHR Software, Hospice Software, Home Health Software, or Homecare Software. An ideal solution for agencies of any type or size to simplify processes and allow your agency to thrive.
The Alora Home Health Blog
Read the Alora blog to learn more about the Home Care Software industry, including recent news, articles and commentaries, as well as other issues that pertain to Homecare in the U.S and beyond. For more information on our blog, or for questions or feedback, please send us an email to homehealthsoftware@alorahealth.com