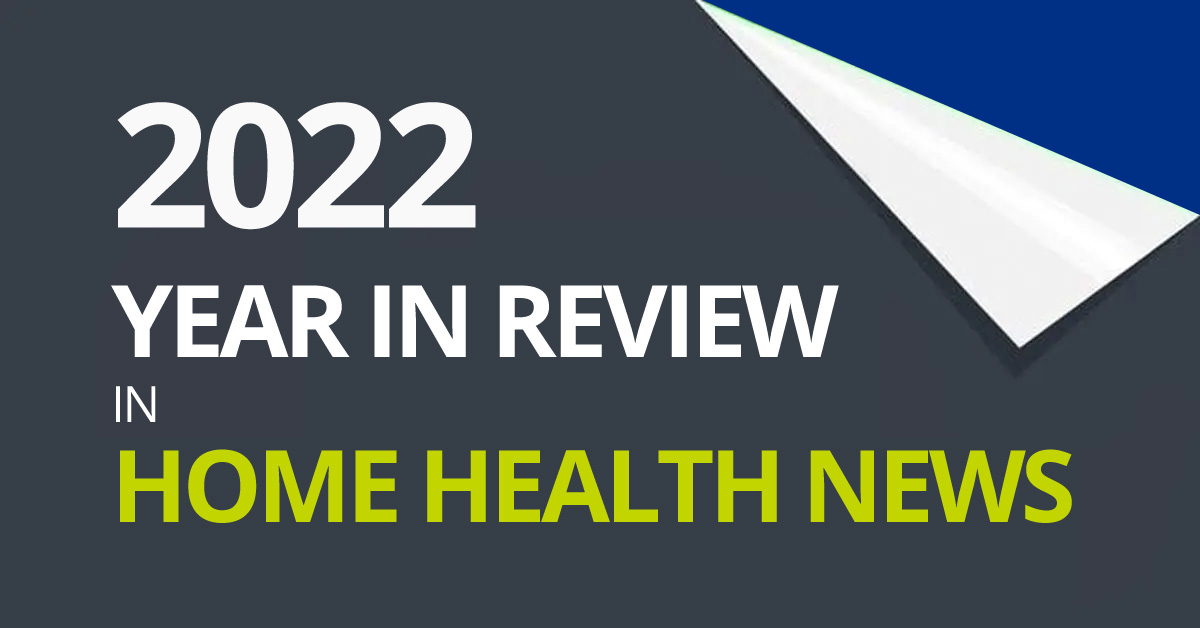 06 Jan

Top Home Health News of 2022
The Biggest Stories in Home Care in 2022
A look back at what impacted the home health care industry last year and into 2023
From battling to keep a full staff of caregivers during a national nursing shortage, vaccination rules easing, inflation, and the move to OASIS-E, 2022 was a big year in the home health care industry that brought both fresh challenges and new opportunities. Regulatory issues like EVV are on the horizon for 2023, fresh off the heels of NOA billing last year. Alora is committed to helping you navigate the home health landscape with thought leadership blogs, white papers, webinars, and tips for agency workflow optimization. With so much in the news, you may have missed a topic or two. In this blog we'll run down the biggest stories of 2022.
---
OASIS-E LEADING THE PACK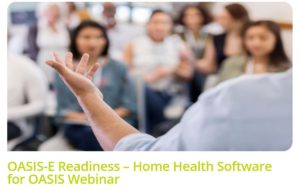 The forecast for 2023 is looking lively, with many of the big stories in 2022 influencing how home health agencies are preparing and executing their growth and operations plans. Among those top-of-mind issues right now, of course, is OASIS-E.
What are the changes in OASIS-E? What is staying the same? What's the best home health software to handle those changes? These blogs will get you a review of all the information you'll need to keep it moving!
---
CAREGIVERS, NURSES, & CLINICIANS WANTED!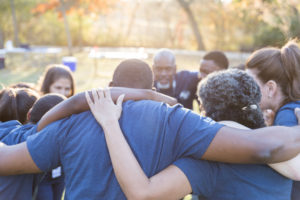 For the third straight year and counting, caregiver retention and the quest for agencies to attract and keep nurses in the fold with an aging population were still front and center in 2022. It is likely to become even more of an issue in 2023, as more competitive industries threaten to lure nurses away from patient care and into more lucrative jobs with less stress and more freedom.
Many agencies are seeking strategies to make their open positions more attractive by focusing on the work environment and culture, as well as trying to offer competitive salaries and more flexible schedules. The challenge is multi-faceted, and in 2022 we featured several blogs on attracting caregivers, providing a good work/life balance, and strategies to keep current staff happy.
---
COMPLIANCE & REGULATORY ISSUES
From Billing the NOA to states preparing to implement EVV, compliance is always an issue that stays on the agenda of forward-thinking agencies.
---
RUNNING YOUR AGENCY
From solid management practices, to considering adding services of care types to your agency's portfolio, there is always more to learn on how to keep grow, keep clinical staff happy, and improve the bottom line. From utilizing the best infrastructure technology such as a compliant EVV system or a solid home health software to understanding your patients and how to serve their interests in the best possible way, here are some of 2022's top blogs on making your agency operate at peak efficiency.
---
EVV
By now most agencies are familiar with the 21st Century Cures Act and its requirements.
Depending on the state you live in, EVV in some cases is fully implemented, partially implemented, open model status, or extended.  Explore all things EVV in these blogs:
---
EDUCATIONAL WHITE PAPERS
Thorough thought leadership white papers on starting and maintaining a successful home health agency.
White Paper- 7 Steps to Starting a Successful Home Healthcare Agency
If you're ready to start your own agency, these seven steps will carry you from zero to launch with the fewest hurdles.
READ THE WHITEPAPER "7 Steps to starting a successful home health agency
White Paper -The Four Foundations to Improved Staff Retention in Home Health
Attracting, training, and keeping nurses and clinicians in home health agencies…learn all about it!
READ THE WHITEPAPER – "4 Foundations to improved staff retention for home health agencies"
---
WE ARE WITH YOU IN 2023
Alora Home health software is committed to keeping forward-thinking agencies in step with the latest news, regulatory changes, and operational best practices through our thrive thought leadership blog. Subscribe here to automatically receive our latest articles, white papers, videos, webinars, and thought leadership pieces delivered directly to your inbox fresh off the presses. If you prefer to peruse through your blogs ala carte' Visit the official Thrive Alora Home Health blog page anytime to see the latest.  If you have, questions, comments, feedback, or a subject you'd like to see us write about, send us an email to homehealthsoftware@alorahealth.com and we'll get back to you asap. Happy home healthing in 2023!

Alora is a trusted partner to thousands of caregivers, admins, and agency owners across the U.S. Part of our promise to those agencies, and to the larger homecare market, is to keep you informed on the matters that affect you the most, in the timeliest way possible. If it is indeed all about time, (and money of course), we'd love to talk to you about how much of BOTH Alora can save you.