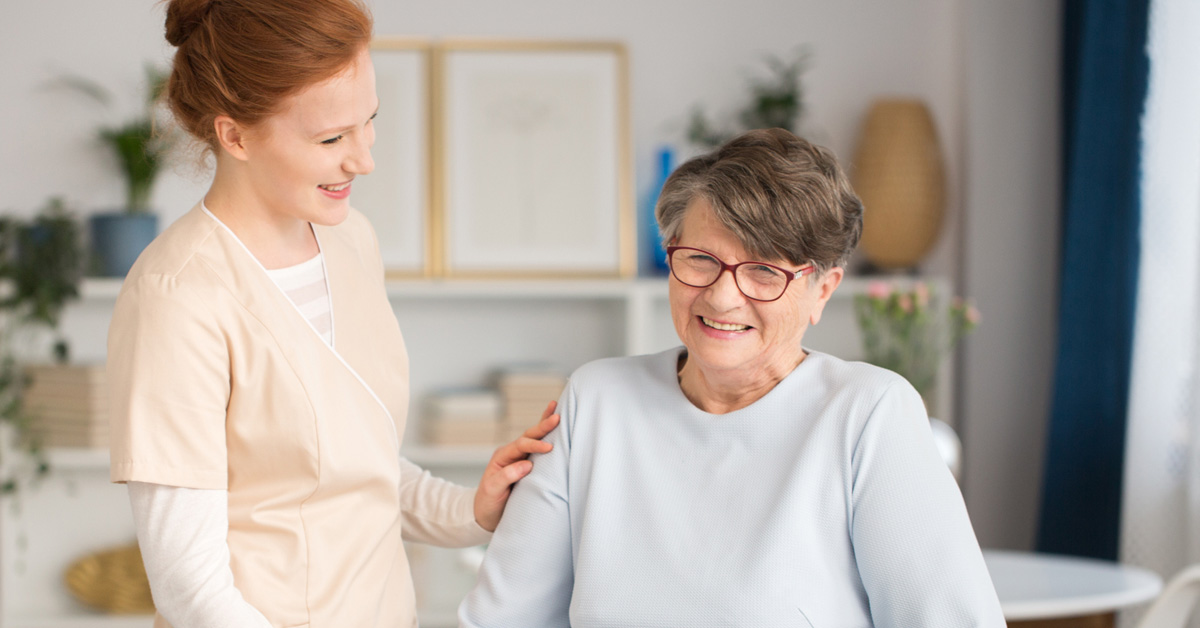 06 May

Should your home health agency add non-skilled care?

The home health care industry is full of mergers and acquisitions and can be highly competitive based on the state you are operating in. One option for making your agency more marketable and profitable is to consider multiple business lines, and/or adding non-medical care to your offerings for patients.
One less referral for you to make
Every home-based care agency has a list of their preferred networking partners to refer clients to that don't need what they offer or need more than they can offer. By adding non-skilled home care as a service for your clients, that's one less referral for you to make. This offers your clients a one-stop-shop for their healthcare needs, whether they have skilled needs and, in the future, come to require non-skilled medical care needs. Regardless of your client's circumstances, adding non-skilled care will keep your clients with you, instead of having to be directed elsewhere for their other needs.
Families are always looking for the best option to care for their loved ones and by offering multiple services, this change would save them time, effort, and money. The stress and effort of searching for care options are scary, requiring a tremendous amount of trust. Any amount of relief that you can spare on behalf of families will repay itself in scores.
Diversified revenue opportunities for your agency to grow
If you only offer home health/skilled services this limits your ability to service a certain group of clientele. Spending on home health care needs accounts for less than three percent of healthcare spending, while the non-medical home care industry services 12 million people annually. The projected growth in the industry paired with an aging population opens opportunities that can spur agency growth to match the demand.
This reality gives agencies the option of instead of putting all their eggs in one basket, you can double-dip with your revenue by having two types of services to offer your clients. Just as you want to diversify your patient intakes from a variety of referral sources, having a diverse set of revenue sources will help you maintain financial footing no matter what is going on.
Since the demand for care is only increasing, this will allow you to be more selective about the types of patients that you work with. Give yourself the bandwidth and leeway to find clients and families that align with your mission, vision, and values which provide caregivers a happy and safe working environment. Taking the time to get to know your patients and making great matches will repay itself in terms of lowering caregiver turnover rates and increasing the length of service for clients.
Offering non-medical home care will help to dispel healthcare myths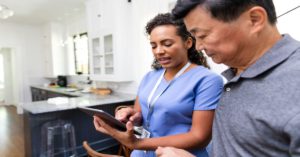 Home care is a simpler introduction to the senior care spectrum when needs aren't as severe as those who use home health care. Patients may believe that a major medical event has to occur as a requisite for seeking care or asking for help. Non-skilled care is an offering that adults can use to assist in companionship and personal care tasks, and there are no eligibility requirements or criteria to check off before getting started.
By demonstrating that you're committed to comprehensive client care services, home care will be a valuable asset to your clients. According to a study from the CDC, home health care companies had more overnight hospital stays and emergency department visits than residential care options.
You can repel this statistic by offering additional support systems that can better protect and prevent patients from avoidable medical events. Not every adverse medical event is preventable, but home care is a valuable asset in fall prevention among other benefits.
The process of easing in clients with limited needs can help acquaint and familiarize them with how home care works, making them more comfortable seeking additional care and help when needed.
It may be difficult for a patient who just got into an accident to suddenly accept needing skilled care. With non-medical supports in place, they can rely on them more to access a holistic care system.
Learn more about Private Duty Software   Homecare Software   Non-skilled care Software
The upfront cost is worth it
Although there is a price to adding non-skilled care, the costs and benefits are worth spending. Your clients won't have to continually search for care when their needs change, and they will already be familiar with the staff that they see. The frustration that many families have with traditional home care options is the restrictions with medication administration. By offering a combination of skilled and non-skilled services, you'll be able to fill this necessary gap in care.
Home care offerings are bound to many restrictions, and by offering both, you'll give patients and their families peace of mind and options knowing that all of their needs can be addressed in one place.
There are more administrative options to support diversifying
With the growing demand for home care, many agencies are already offering skilled and non-skilled care. Some agencies offer a combination, which can include hospice care, private duty options, and pediatrics as well. There are a number of vendors offering home health software for non-skilled care as well as skilled care, which makes the administrative tasks associated with compliance to operational mandates like Homecare EVV and other regulations, much less complicated than in the past. Technology and resources for best practices are more accessible and affordable, allowing in-roads for agency diversification devoid of some of the roadblocks that existed in the past.
Want More Information on Related Topics?
Learn more about optimizing your agency's growth, operational efficiency, and other topics pertinent to home health care by exploring our additional blogs:

Author's Note: Views, information, and guidance in this resource are intended for information only. We are not rendering legal, financial, accounting, medical, or other professional advice. Alora disclaims any liability to any third party and cannot make any guarantee related to the content.

Alora's home health software solution is ideal for agencies operating in both skilled and non-skilled care. For more than 16 years Alora has simplified workflow for countless agencies, helping them serve nearly 850,000 patients, while expanding their agencies beyond skilled home health care into multiple business lines including hospice care, pediatrics and more.